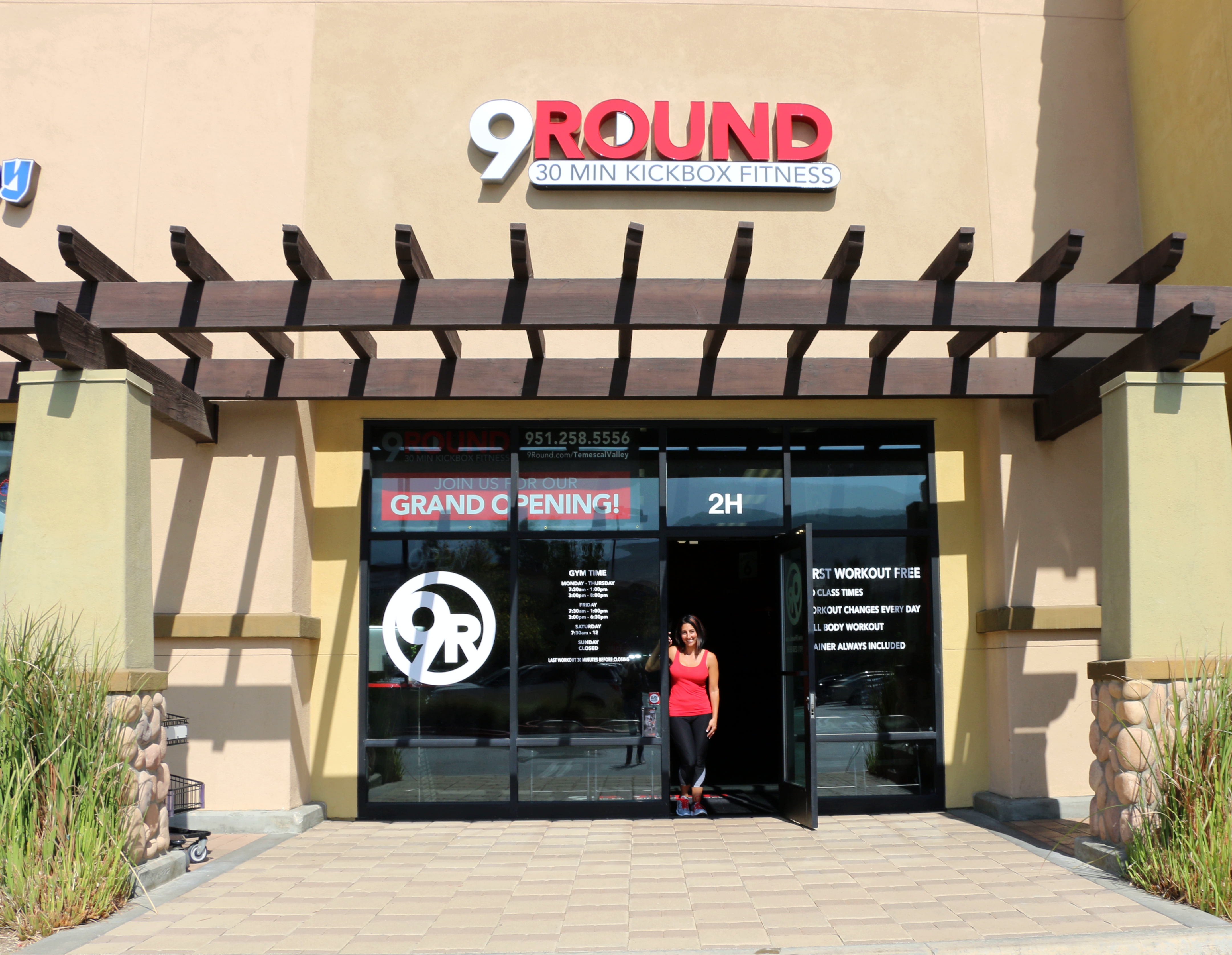 9Round Kickboxing Fitness in Temescal Valley, meet the Owners Rick Calzada and Danni Napoli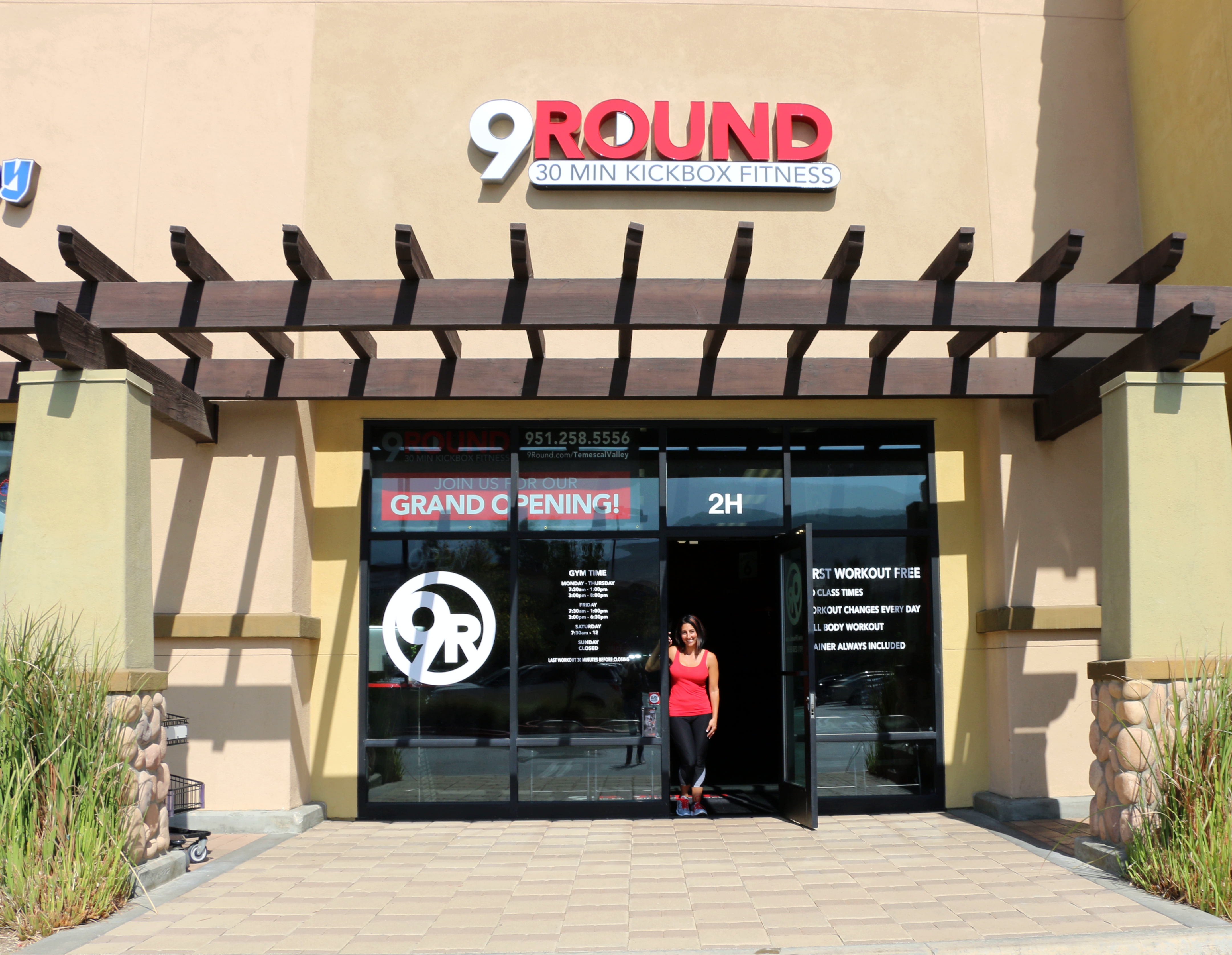 Interview with Rick Calzada and Danni Napoli, conducted by local REALTOR® Donna Jo Richards
Describe your business.
9Round Kickboxing Fitness is a 30 minute full body workout. There are NO Class times, workout changes daily and there is a personal trainer on the floor with you at all times. Our workout not only includes the kickboxing element, but also includes weights, kettlebells, resistance bands and more for fast pace, high intensity workout. Our memberships also include our 9Round nutrition program. In addition, members have the option to utilize our heart rate monitoring system PULSE to track their workouts and progress! We are an intimate gym family, owner operated with a very personal connection to our members and our communities. We offer a program with personal training without the cost!!
What made you decide to open this business?
Rick and Danni have always had a passion for fitness and a background in athletics. Prior to opening our own 9Round, Rick managed another location for over 3 years. He has been into fitness and training for over 20 years. After being named trainer of the year for three years in a row, we knew our next step was to open our own gym in our own community
What was it like when you first started?
Lucky for us, things went very smooth and we hit the ground running! We enjoyed doing a great deal of the build out ourselves and it made it that much more special. The community welcomed us with open arms and every day we strive to make everyone's experience a great one!!
What has surprised you most when owning a business?
No matter how much you enjoy what you do....it all takes hard work and can be tiring. Always important to take time for ourselves and rejuvenate!!
What would your customers say they love most about your business?
We'd say that our customers have expressed their appreciation of the encouragement and personal attention they get each and every time they come in the gym. They also enjoy our personalities and sense of humor while they sweat!!!
What's the most memorable experience you've had working with a customer?
We have enjoyed so many great experiences and connections with our customers....the trust and relationship we build in helping our members meet and exceed their goals is so rewarding. But, we will never forget a certain member that suffered from severe depression. She joined 9Round to help her with the depression and it did definitely help. She made a great deal of progress in her fitness goals and mental strength. One day, she wrote Rick an email letter thanking him for all that he had done to help her and for all his encouragement. She said to him, " You have saved my life....I had a date set in which I was going to take my own life. That date has now come and gone and I am grateful for you and the 9Round family for helping me through this." We had no idea her depression was this bad...but were so happy we could help her find her way through the tough times.
Do you have any exciting plans for the future that you want customers to know about?
As a smaller gym... it is more of a family environment for us. We have plans to have quarterly gatherings with our members to do some fun challenges or activities at the park like a softball game or potluck. We are also very excited to be part of the wonderful communities here and give back to those in need, which we did for Thanksgiving. We appreciate the support of our community and in turn we want to be sure we support other businesses/individuals as well.
What is something most people don't know about the business?
I think the thing most people don't know about 9Round and appreciate the most is that we have NO CLASS TIMES. There is no better way to fit in a workout when it truly fits within your own schedule. No worries about having to make a class time or being late, etc. That doesn't exist here at our gym. Your workout begins when you walk in the door....easy as that! 30 minute workout and some folks can burn up to 500 calories.
Who are some of your business idols and role models? And why?
9Round is a franchise and started 8 years ago in North Carolina. It has now grown to over 400 locations, including some other countries as well. In this process while working as a manger for 9Round we have meet other 9Round owners that have been extremely inspirational and helpful in encouraging us to open our own gym and give us confidence in our destined success. We definitely look up these other owners from Rocklin, CA, Las Cruces, NM, Costa Mesa, CA.... We get to connect with other 9Round business owners and learn from each other.
What do you like most about being an entrepreneur?
Being the captain of your own ship is gratifying. If you strive to always want to make things a better experience for your members, we can directly do that. We have the ability to directly provide our clients with what they want...and make changes as we go along. You know that all the hard work and extra time you put in will benefit you.
Do you have any advice that you want to share with other entrepreneurs?
Yes, we strongly believe that many people just want to "own a business," but think that they will have other people run it. We have seen that those who are most successful are heavily involved in their business. Definitely want to a strong team, but you can't be an absentee owner in our opinion.
What are your favorite places to go in the neighborhood?
We love knowing the other business owners in our shopping center. We support them all and enjoy many of them. We love going to T's Tavern for some food and drinks or to watch football. But, I think we are fortunate to have so many great business owners in this center here at Sycamore Creek Shops.
What are your favorite things to do in the neighborhood?
This neighborhood is beautiful. Going to walks on the trails is a favorite of Danni's. We enjoy getting a group of folks together to play softball up at the parks. We have been fortunate in this process of opening 9Round to make many new friends within the communities.
Why do you think it's important for people to shop local?
It is important for us to support our local businesses so they can thrive and we can continue to grow. It is great knowing the business owners and coming together to help support them and them support us in turn. We all want to succeed and provide the best service or product for our community.
Facebook: http://www.facebook.com/9RoundTemescalValley/
Website/Blog: http://www.9round.com/fitness/corona-ca-x5588