Art & Kustom Kreations in Pearland, meet the Owner/ Operator Kelly Wheeler Kronfeld
Summary
I had the pleasure of meeting Kelly and learning more about her business. There was a lot to learn because she has various avenues to bring out the artist in everyone.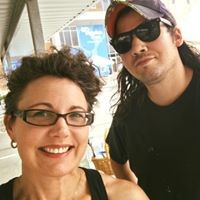 Describe your business
Our business is several businesses in one. When we first started we were mobile only so we traveled to event locations. Events such as: Team Building, Birthday Parties, Paint-and-Sips. Even though we have a brick and mortar location now, we still travel and do events. I really wanted to have a teaching studio and to have events held at my studio as well. Most of our events are private but we hold public ones too. We do commission pieces also.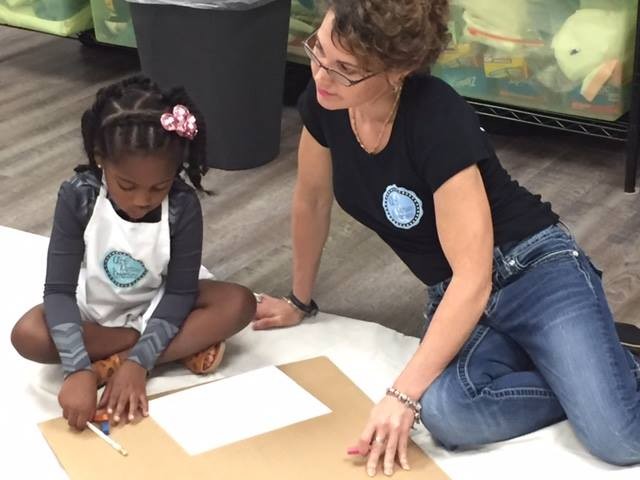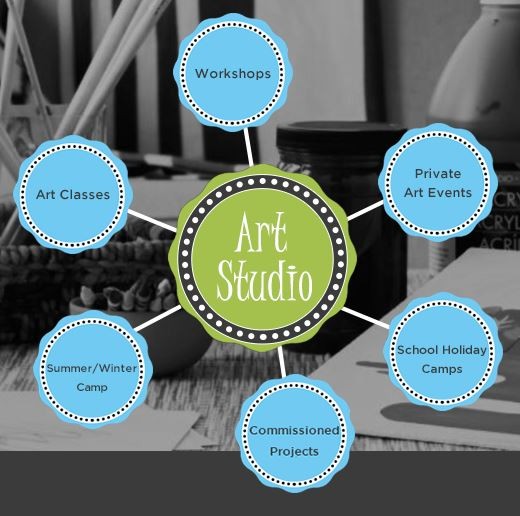 What made you decide to open this business?
I work really hard at what I do. This includes my previous employment as well. My background was in teaching , then I worked for an educational software company. I loved what I did but there was not an opportunity to earn more money even if I worked more hours. I was always working which is OK but now I get to work at something I love and choose to do . Also, I am a people person and I did not get a lot of opportunity to meet new people in my previous profession.
What was it like when you first started?
I had an idea of what I needed to do, and I knew how to build relationships, but needed a little help on the business end. I joined a networking group that held me accountable and helped me in my business. I met people from different occupations and backgrounds. Through the group, I found out that non-related businesses can be a part of your growth and success.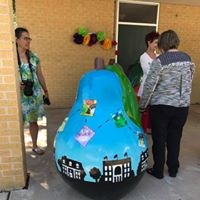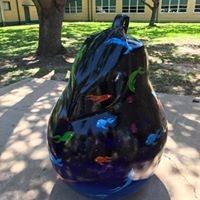 What has surprised you most when owning a business?
I'm not sure this is surprised me but the hardest part is all the pieces you have to do. There are so many moving parts and that's been a challenge.

Some people's perception is "oh, you are an artist so you get to play all day!" and they do not realize that there are other things involved like: bookkeeping, marketing, networking, scheduling.

I have had others think that I, as a business owner, might be unapproachable. Someone that was looking for a summer job and their friend told them "go talk to Kelly" and she was saying "oh I can't do that she is a big shot business owner".

The reality is, I am down to earth and try to take time to talk to everyone.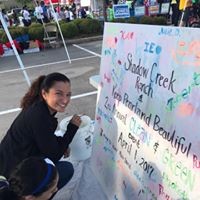 What would your customers say they love most about your business?
I think that we are very personable and that we are down to earth.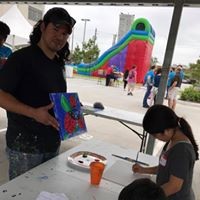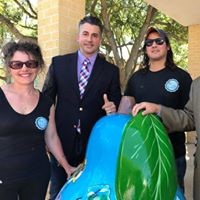 What's the most memorable experience you've had working with a customer?
The most memorable one recently is in working with Angelo and Carrie of The Sugared Pear. We did the PEARLAND mural on the other side of the building. The owners were very pleased and that's what we are in this for. Now people are taking graduation pictures,and more at the mural.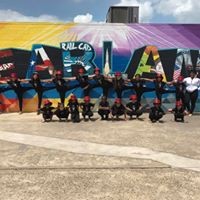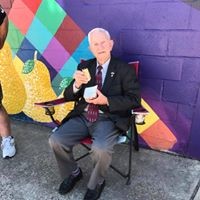 What do you like most about being an entrepreneur?
The flexibility . I get to pick and choose, to a certain extent, what I want to do. Being able to build relationships. Also, although I hardly have the time, I can schedule doctor appointments,etc at time that works best with my schedule.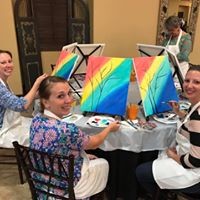 What is something most people don't know about the business?
That we do events outside of our brick-and-mortar location. All the other avenues we have to help people express themselves artistically.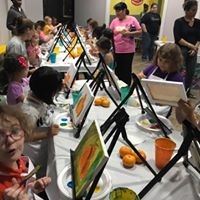 Do you have any exciting plans for the future that you want customers to know about?
Very soon we have a summer camp. In the fall we are going to add even more after school classes and offer adult classes. We will have workshops on the weekend. Different types of art, print media, sewing classes, book making classes.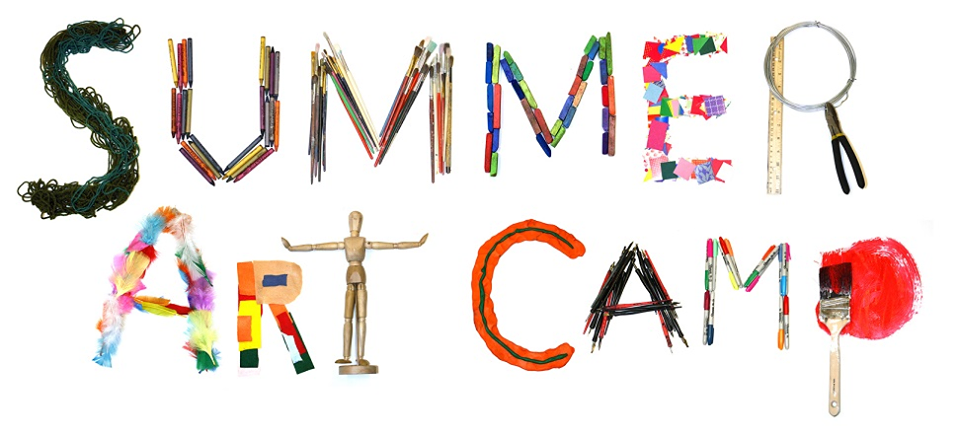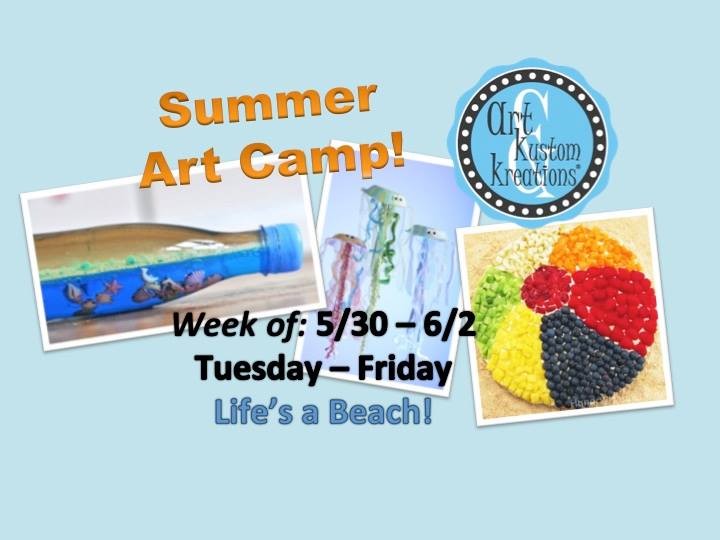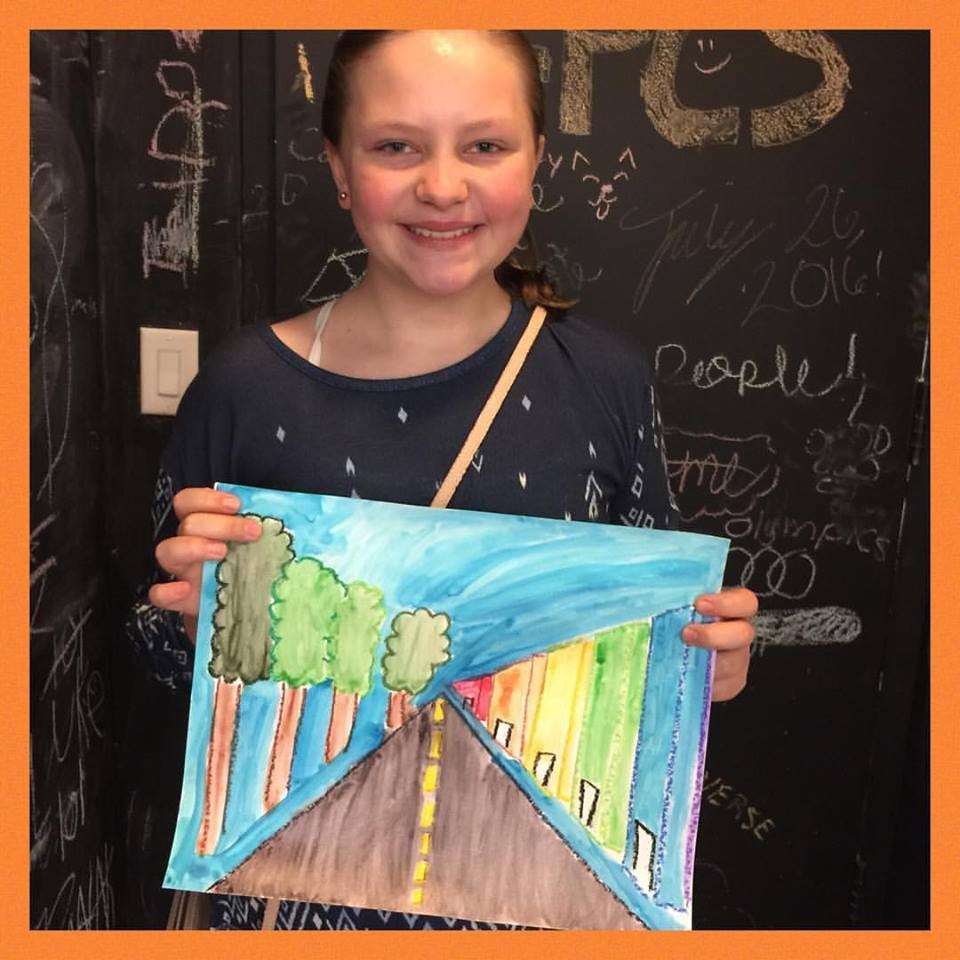 Anything exciting going on that customers should know about?
End of this month will be our 1 year in-studio anniversary!
Do you have any advice that you want to share with other entrepreneurs?
Have a plan and write it down. Even if it doesn't go the way you anticipated, you can use that plan to build off of. Meet as many people as you can. Don't just exchange business cards, get to know people. Never discount a person, whether they would use your services or not, they might know someone in need your product or service.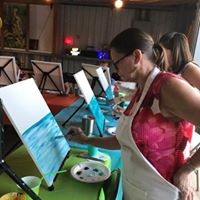 Where are your favorite places to go in the neighborhood?
My friend owns Reflection Bay Event Center and I have a friend that works there too. I like visiting there. So far as restaurants, I like Grazia, Stadia Grill and BJ's. I like to go to the various fundraising events. When I lived in Shadow Creek Ranch I loved walking the trails.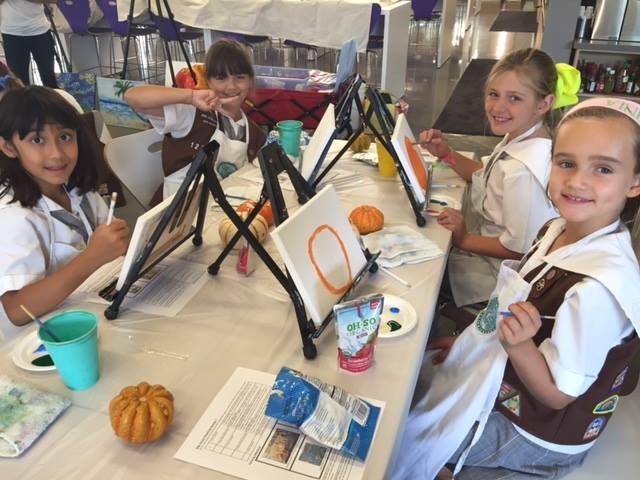 Why do you think it's important for people to shop local?
To build the Pearland infrastructure. If you live and /or work in Pearland, why not spend here? You are supporting business owners and their families, which in turn helps them spend money here as well.