Best Bars In Cave Creek, Arizona
Cave Creek may be small but that clearly has no bearing on its roaring food and drink scene. Boasting all types of top notch restaurants, bars, and cafes, there is a spot for everyone in this Arizona town. Whether you're in the mood for a wine bar, looking to take advantage of happy hour deals, or just want to sit back and watch the big game, there is a place for you in Cave Creek.
Check out the 5 best bars in Cave Creek, Arizona:
Harold's Corral is one of the most popular bars in Cave Creek. Boasting live music throughout the week, Harold's is a great spot to spend time with friends and family. They also have a variety of happy hour drink and appetizer specials such as $2.25 draft beers, $4 house wine, $3 bar well drinks, $3.25 domestic pints and bottles, and $4 premium pints and large domestic drafts. Food deals include $2 chips and salsa or a slice of pepperoni pizza, $5 shrimp ceviche or mussels venezia, $3 wings, beef sliders, tacos, or beef ribs, and half off all appetizers when you order something off the regular menu. Harold's Corral also serves as a venue for parties and events, so be sure to take full advantage of this local watering hole!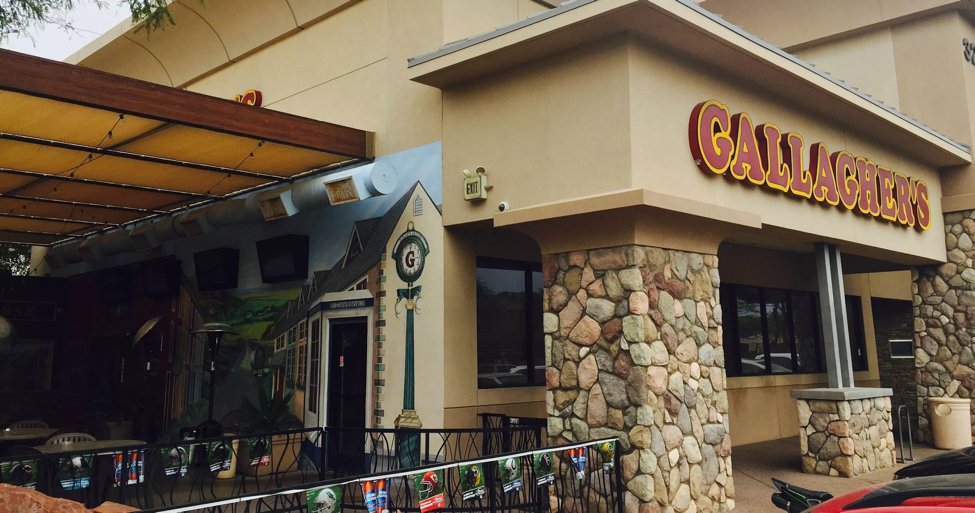 Gallagher's Sports Grill is Cave Creek's resident sports bar. At this Arizona bar, flat screen televisions, friendly staff, and tasty menu items abound. Lunch and dinner dishes include bar staples like slow roasted wings (available in 17 different sauces), sloppy nachos, chicken tenders, and their famous stuffed spuds. Meanwhile, their specials include Taco Tuesdays, Wing Wednesdays, Big Fat Fish Fry Fridays, and Trivia Night Thursdays. All of these nights typically have both food and drink deals. In addition, they serve breakfast on weekends which consists of skillets, omelets, eggs benedict, pancakes, southwestern plates, steak and eggs, fresh fruit, breakfast croissants, and biscuits and gravy. Finally, though you might expect a sports bar to focus heavily on beer, Gallagher's Sports Grill actually has a sizeable wine list comprised of nearly 25 types of wine from all over the world. Whether you want to take advantage of one of their weekday deals or just enjoy a casual meal with family and friends, Gallagher's Sports Grill is a great place to visit in Cave Creek.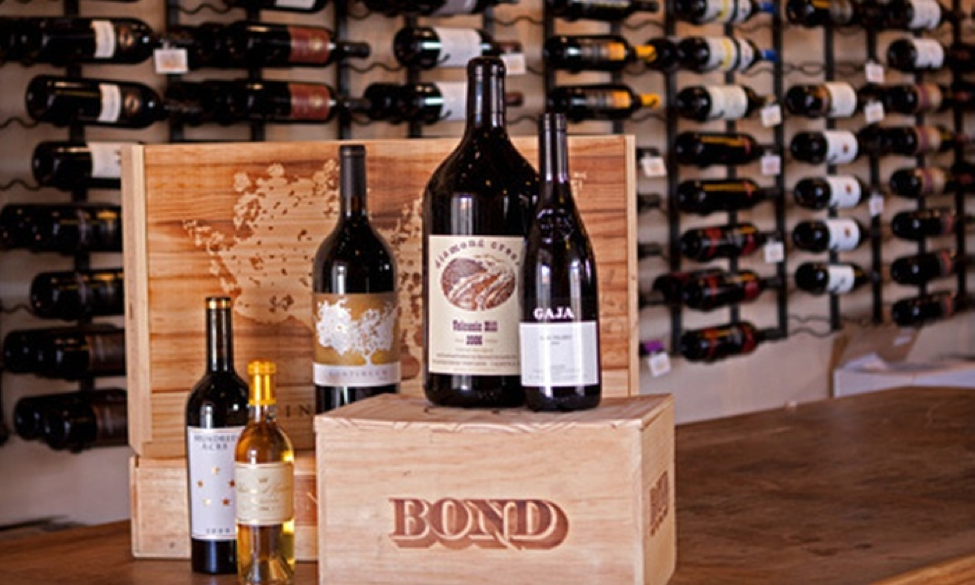 Part wine bar and part wine shop, Brix Wines is a place for friends and family to gather without having to pay for overpriced wine typically served at restaurants and bars. As both a store and a bar, the costs are based in retail prices. This means you shouldn't hesitate to try as many wines as you like! Brix Wines has over 50 varieties on its list, most of which can be purchased by the glass or by the bottle. In addition to wine, there is a Wine Country Market on site where guests can purchase the perfect pairings, such as cheese, tapenades, nuts, and crackers. Other specialty items include caramel sauce, chocolate, pasta, and pink peppercorn. Take your wine and cheese to go or sit and relax in the sophisticated atmosphere at Brix Wines, either way you're guaranteed to have a great evening.
One of the most popular bars in Cave Creek, Brisam's Grill, Bar & Patio, features excellent happy hour specials as well as a wide, friendly outdoor patio to enjoy with your friends. Brisam's is known for their specialty drinks, with innovative cocktail options including the likes of a chocolate martini made with chocolate syrup, vodka, creme de cocoa, kahlua, bailey's, and cream, and the Mango Tango comprised of Finlandia mango vodka, orange juice, and a splash of cranberry and pineapple juice. In addition to cocktails, you'll find several draft beers, bottled beers (both imported and domestic), and a wine list containing over 15 wines on the menu. To go with your happy hour drink, be sure to try one of Brisam's specials. During happy hour, onion rings, egg rolls, spinach dip, boneless buffalo wings, and overloaded fries are all $5 a pop. If you start getting even hungrier, Brisam's Grill does have a full menu comprised of pizza, sandwiches, pasta, soups, salads, and meat dishes.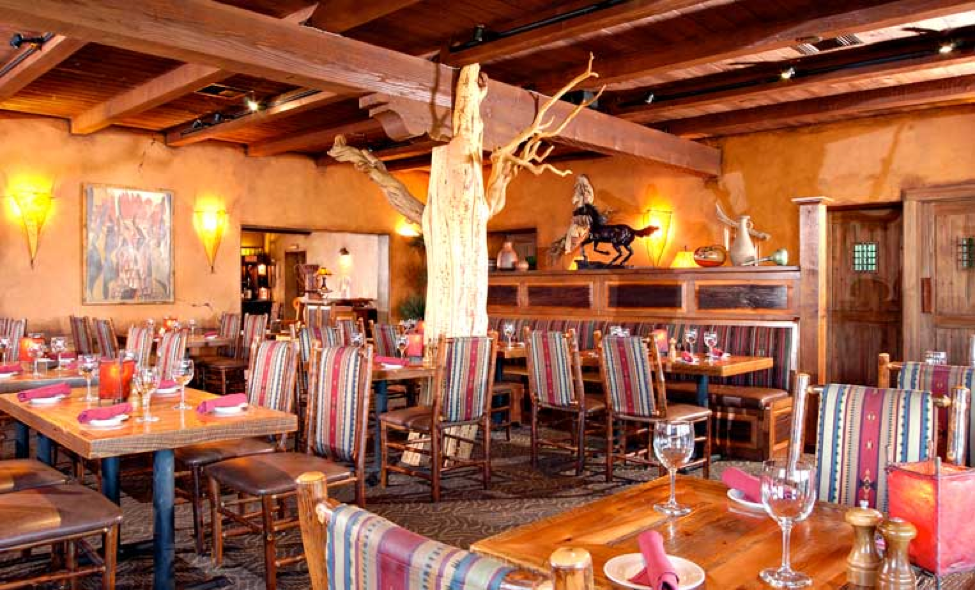 Tonto Bar and Grill is one of Cave Creek's most unique bars. Proud of Arizona's history, Tonto Bar and Grill specializes in Southwestern and Native American cuisine. Set on the grounds of a former ranch, this eatery's property is still covered in date and olive trees and is comprised of two indoor dining rooms, a bar, and two patios (one open and one covered). The drink menu is large, comprised of beer, wine, cocktails, and agave spirits. Be sure to try any of the tequilas hailing from the lowlands, or any one of their pale ales or Arizona wines. Though it might seem simple, the Tonto Bar and Grill is known for their freshly baked bread. However, other more interesting dishes include golden corn chowder, tortilla-crusted crab cakes, mesquite wood-grilled branzino, Ancho chili-rubbed filet, on top of a selection of hamburgers, salads, and sandwiches. Made using only the freshest, local ingredients, you'll love this authentic Arizona bar and grill. They are also accommodating to dietary restrictions with gluten free and vegan menus available.
As you can see, Cave Creek, Arizona has a vibrant bar scene. From a sophisticated evening of wine and cheese courtesy of Brix Wines, to Southwestern and Native American fusion cuisine at the Tonto Bar and Grill, you will find all sorts of late night spots in this Arizona town.