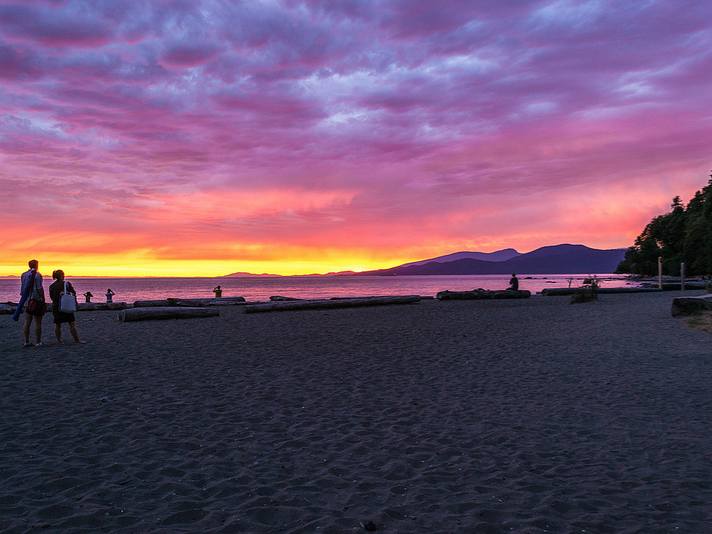 Top 7 Beaches To Visit In Vancouver
Vancouver is by far the most picturesque Canadian city. Completely surrounded by water, breathtaking coastline, towering mountains, and green space as far as the eye can see. There is no beating this Canadian utopia. And along with that beautiful coastline comes some of the country's best beaches.
So, with so many beach options which is the best? Here's a list to help you choose, as there's a beach that can suit every beach need you have.
Kits Beach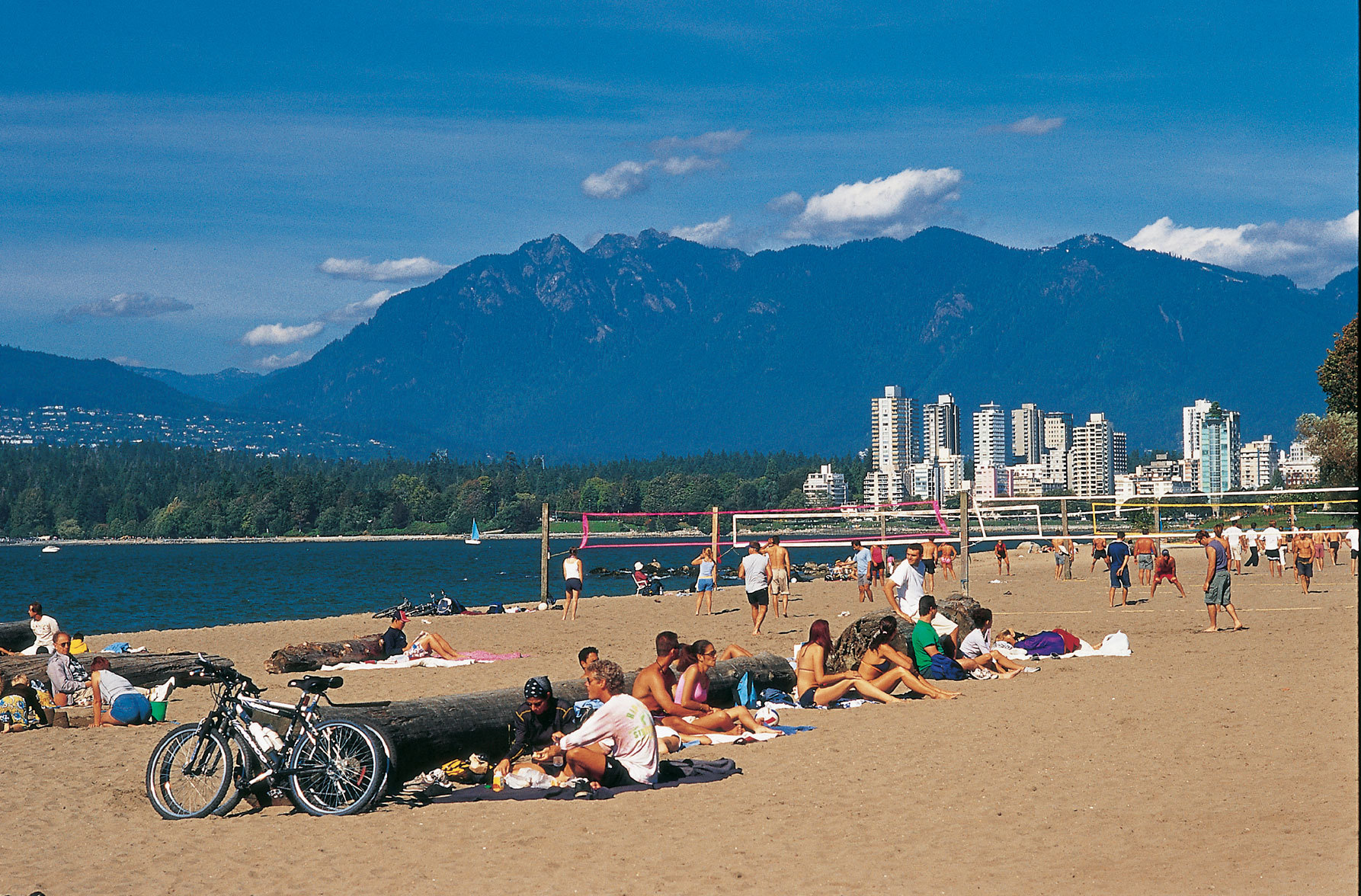 At the heart of Kitsilano, just a walk-over-the-bridge from the downtown core, Kits Beach is primly located. While the actual beach is a little grungy, and the water access has a lot of seaweed and kelp, Kits beach (or "Tits and Tats" as it's called) is easily the most crowded and best people watching beach in the city. You will see everything from young people day drinking, sporty types playing beach volleyball, basketball at the beach courts, and joggers barrelling down the beach path, to entire families spending the day having a picnic. There's also the kits pool located right beside the beach, which features a pool almost three times the size of an Olympic pool and wrap-around views of the city skyline.
Jericho Beach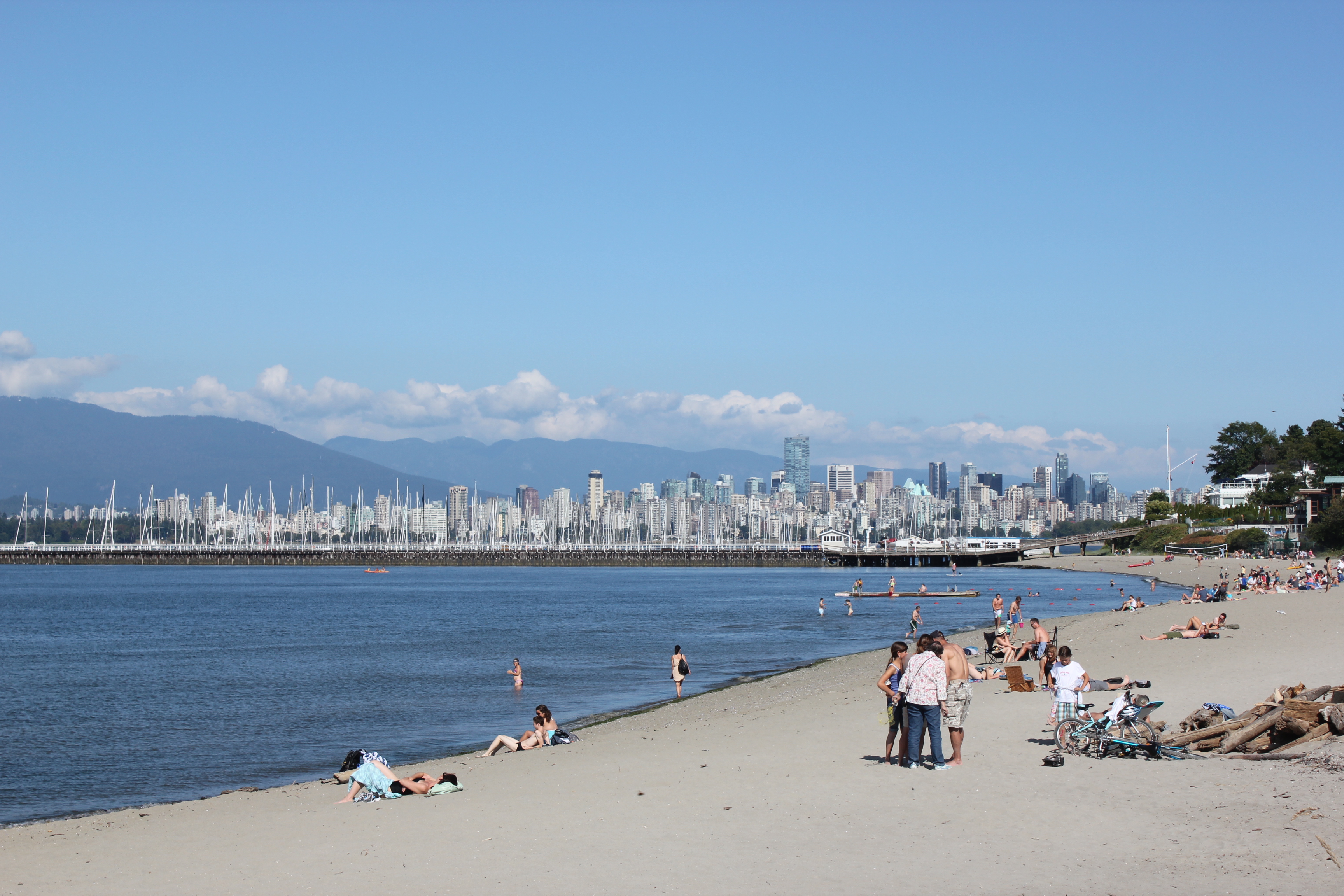 If you want the best beach in the city for sailing and windsurfing, then Jericho beach is the spot for you. Featuring stunning views across the water to the North Shore, it's a pristine spot to spend an afternoon picnic. Also located right in the area is the members-only Jericho Tennis Club and the summer Folk Festival, which features loads of bands and activities.
Spanish Banks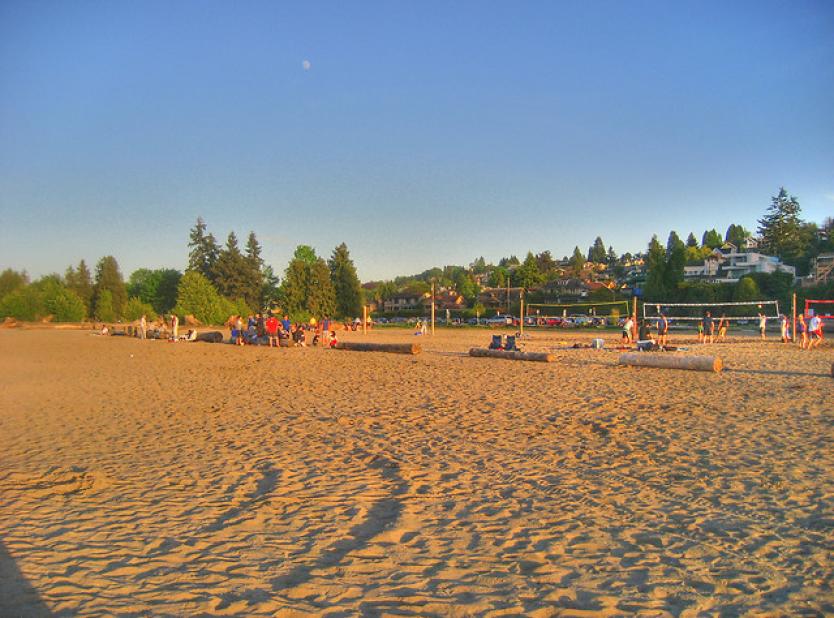 If you want a day of beach'ing in complete solitude with epic city views, then Spanish Banks is your go-to. There's empty beach stretching for miles, clean and refreshing water access, and the best skim boarding spots in the entire city.
West End Beaches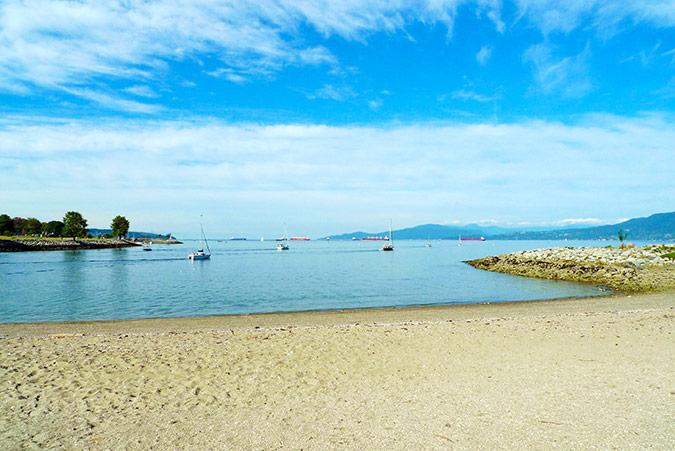 The West End beaches include English Bay and Sunset beach — located right in the downtown core. These beaches are jam packed every single weekend in the summer, particularly at the end of July when the annual city fireworks are fired out from the middle of English Bay. This area is also considered a jumping off point for rollerbladers, cyclists, and joggers making their way to the seawall. These beaches are great because of the convenience of location directly in the West End part of downtown, combining people, energy, and quality beaches to sunbathe on.
Second and Third Beaches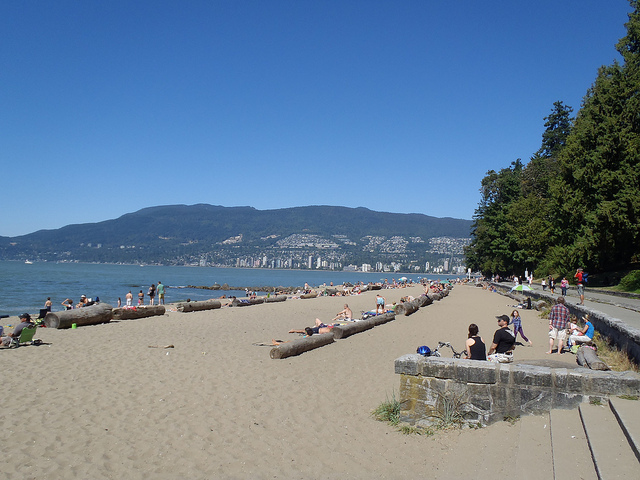 Second and Third beaches are the quiet beaches in the downtown core. Further along the seawall from the West End beaches, this beach refuge is the perfect place to come barbeque at sunset, or watch (or take part in) a killer drum circle with a bunch of bohemian-types.
Wreck Beach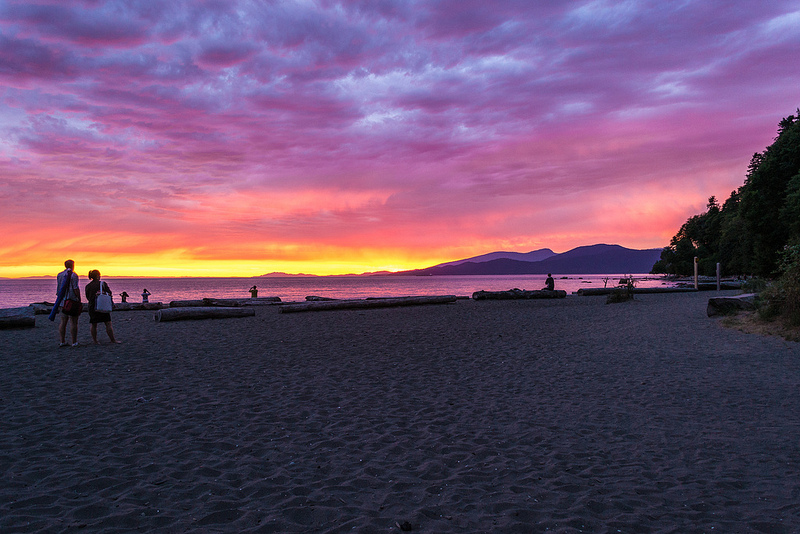 You want to spend the day at not just Vancouver's best beach, but one of Canada's best beaches? Wreck beach is that spot — as many as 14,000 visitors flock to the beach on a summer weekend. The only catch with this 4.8-mile-long, secluded beach right at the western tip of UBC, is that it's Canada's first and largest, legal, clothing-optional beach (nude beach). In other words, it's an amazing beach, but it's not for the whole family if you know what I mean. Wreck beach is popular for young people, or those looking for something a little outside-the-box. It features beautiful water access to dip in and unobstructed views directly west to Vancouver Island and many shop stands where regulars are selling crafts or other hippie and artisan goods. But perhaps one of the best (or one of the worst things, depending on your fitness level) things about the beach is that you get your exercise in before and after your beach day, as the beach resides at the bottom of a cliff and requires you to descend down to the beach and ascend back up to the road via an abundance of winding, steep staircases.
So you see, there are just a few options to keep you busy and entertained on a hot weekend day in the summer. Even during the winter months these beach areas can be great places to go dog walking, running, kayaking, cycling, or even just for a friendly stroll with a friend and a cup of java. Vancouver is truly a mecca, oasis, and anomaly for beach culture in Canada, and you won't any other province or city that comes anywhere close to delivering the same amount of beach options that Vancouver offers you.