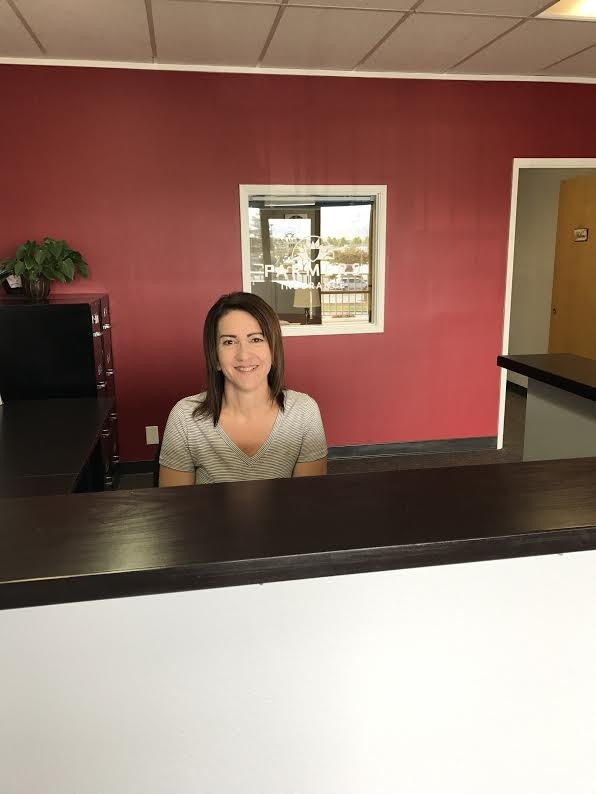 Brenda Horder with Farmers Insurance answers our questions about your local insurance needs.
Describe your business
We are a full service insurance office, offering auto, home, life, health, and business insurance.
What made you decide to open this business?
I was commuting every day, working at a district office training other agents. The opportunity had come up and I decided it was something I wanted to pursue. With my experience in the insurance industry, I thought I would give it a try!
What was it like when you first started?
It was a little scary! I had the background knowledge but I had to learn the business side. There was a lot of self-training and self-educating.
What has surprised you most when owning a business?
That I succeeded, and that it actually wasn't that difficult.
What would your customers say they love most about your business?
The biggest thing I hear from customers is they love that I am local here in Hollister. They want a local agent they can walk into, talk to in person, pay their bills, and ask questions. They don't have to dial an 800-number. A lot of people want that human interaction.
What's the most memorable experience you've had working with a customer?
My most memorable experience is actually a sad one. I had a client who was such a great guy, great client for a long time, and he passed away very suddenly. I got the call and it was so sad, and it's just really stuck with me.
What do you like most about being an entrepreneur?
Being self employed. I love helping my clients, teaching them about their insurance coverages that they didn't know about, and meeting new people.
What is something most people don't know about the business?
The insurance industry is always evolving. Whether it's rates, claims, all the new vehicles coming out - their gadgets are affecting our rates because of the claims. Every day is a new experience, new questions pop up that you haven't come across before, so we are always learning.
Do you have any exciting plans for the future that you want customers to know about?
One of the newest and most exciting things is a new hire I brought into the office. Her personality and customer service is a wonderful addition to the office. Right now she is working as my assistant, but she will eventually be getting her license and becoming a producer for me.
Anything exciting going on that customers should know about?
We are going to have a booth at the downtown street festival/car show this year on July 15th. We are teaming up with Hagerty Insurance, the antique classic car insurance company. People can stop by and get little freebies and information, or a quote.
Do you have any advice that you want to share with other entrepreneurs?
If you have an opportunity, just do it. Follow your heart and the rest will come naturally.
How long have you been in business?
since 1985. On my own, for 9 years.
Are there any special local discounts people should know about?
We offer discounts and packages for everyone from police officers, firefighters, teachers, real estate agents, doctors, dentists...
What would the experience be like working with you as a local agent, versus going online to shop coverage?
We ask more personalized questions, for example with your home we'll ask about the roof, foundation and floor types, and we have a system that calculates the replacement cost. This comes up with a number to rebuild the home, and we work from there to determine what coverage you need and educate the client on what they do or don't need. We can advise them of all of the products we have, and it's up to them to decide if they want it or not. I strive to educate my clients on their current coverages so they know what they are covered for. I get to know my clients on a one-on-one basis, get to know their stories, which is nice because you can really build a long-term relationship with them.
Where does most of your business come from?
Advertising, referrals and word-of-mouth.
Where are your favorite places to go in the neighborhood?
I like hiking at the Pinnacles. As far as restaurants, I love Mexican food, so I like going down to the local La Catrina and El Michoacano.
Why do you think it's important for people to shop local?
It supports our local businesses and keeps our community growing.