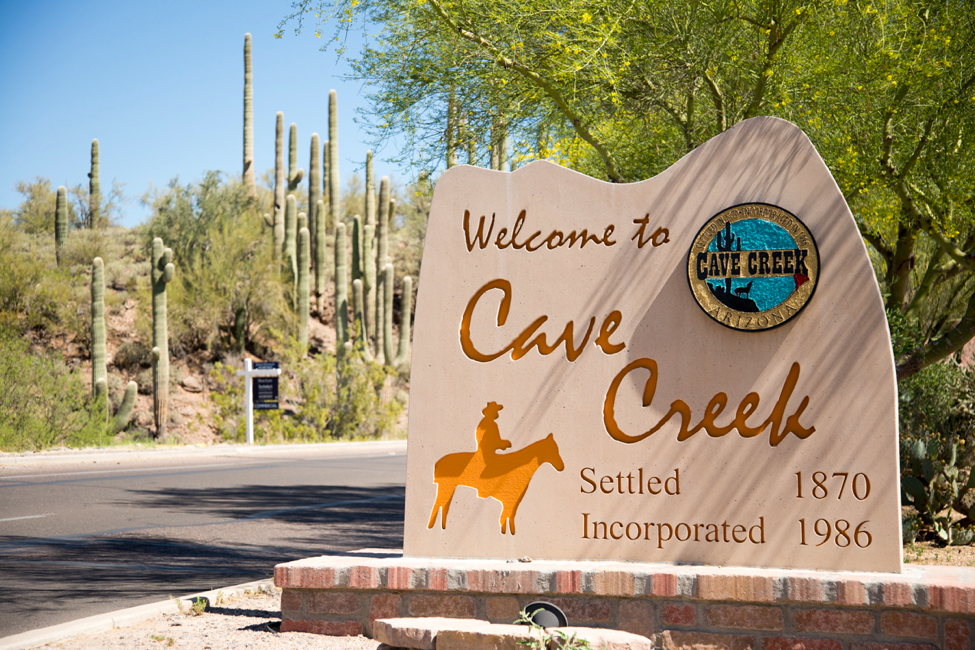 Cave Creek Arizona Neighborhood Guide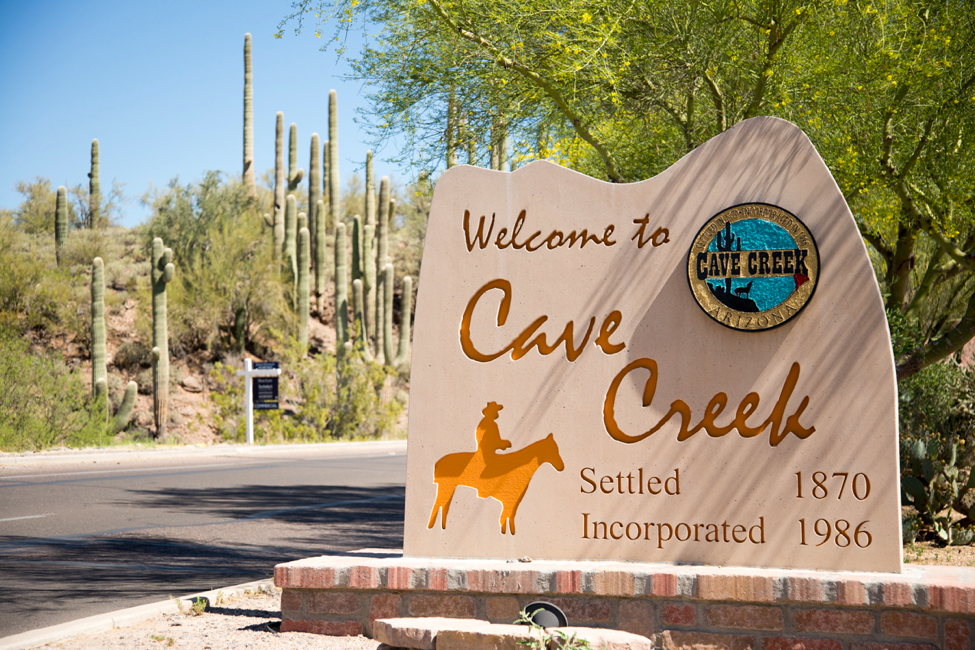 Cave Creek is a small Arizona town that lies 27-miles northeast of Phoenix. It is part of Maricopa County and has a population of just over 5,000 people. Situated in the Sonoran Desert, Cave Creek boasts a warm, dry climate, a strong sense of community, great schools, and a variety of cultural events. If you're thinking of visiting or settling permanently in this small Arizona town, be sure to read this official neighborhood guide, highlighting where to eat and what to do in Cave Creek, Arizona.
Places To Visit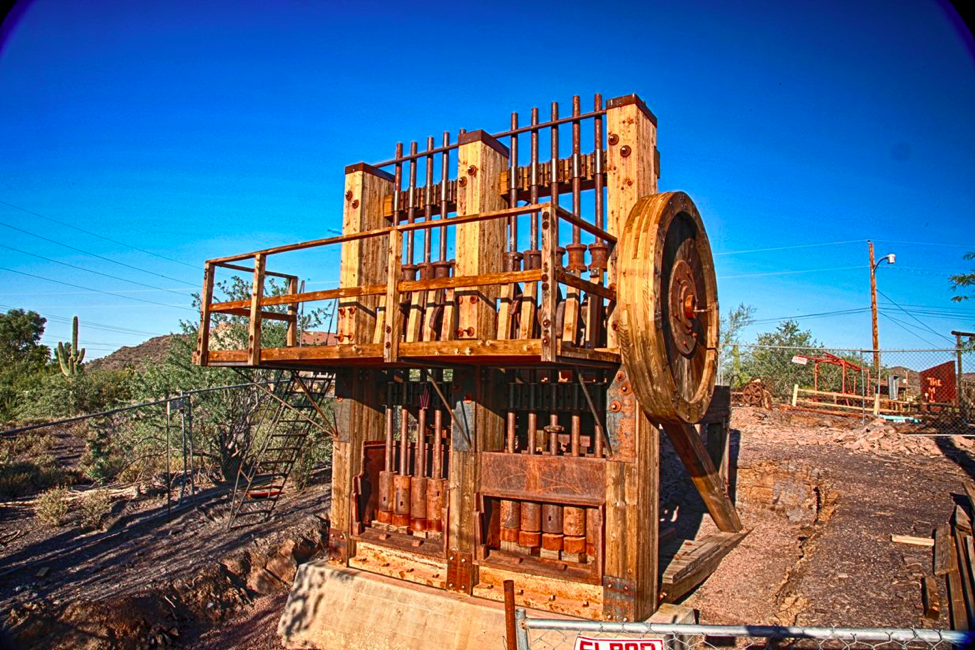 The Cave Creek Museum (pictured above) lies in a southwestern style building at the base of the Black Mountain. For nearly 50 years, the museum has dedicated itself to preserving the town's history through education. Today, the museum's collection includes a variety of interior and exterior exhibits, ranging in topic from archaeology to the military. A trip to Cave Creek Museum allows visitors to explore artifacts, textiles, paintings, sculptures, jewelry and more from Cave Creek's mining, ranching, military, and settler days. Finally, the museum grounds also include a garden, a library, and a stamp mill project from the early 1900s.
Frontier Town is one of the biggest tourist attractions in Cave Creek. A re-creation of an Old Western town, visitors will find saloons, gunfighters, boutique souvenir shops, and live music. It also hosts events throughout the year, from private weddings and parties, to stunt shows at the Arizona Wild West Festival. Be sure to arrive in your best cowboy/cowgirl getup!
Cave Creek Regional Park
Cave Creek Regional Park is a popular spot for both locals and tourists to get in touch with nature. This massive park spans nearly 3,000 acres and features hiking trails, campgrounds, and picnic tables. The price of admission to the park is $6 but it is well worth it. Navigate your way up into the foothills and you'll find all sorts of fascinating wildlife from cacti to rare birds. If you're looking for scenic beauty in Cave Creek, this is a fantastic place to find it.
Things To Do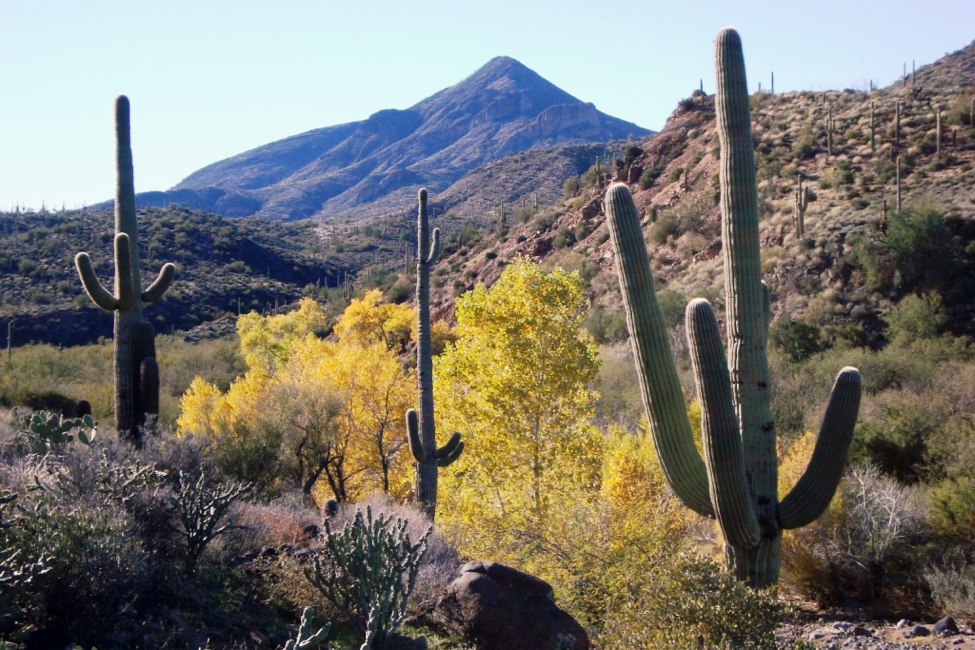 The Arizona Blues Project is a special night of live music that happens every Thursday at local bar, Harold's Corral. These unique musical events attract both local and out-of-state artists, in addition to bringing the community together. Every Thursday, you'll find Harold's Corral packed to the brim, as residents of Cave Creek take in back to back live performance of blues, R&B, classic rock, and funk and soul music from 8pm until 11pm. There is no cover charge to get in, and the whole family is invited!
Hiking
Scenic beauty abounds in Cave Creek. Situated in the Sonoran Desert, there are a multitude of parks in every direction from this small Arizona Town. Cave Creek Regional Park is a popular spot for hiking, camping, or simply having a picnic, however there are also other parks in the area. These include Lake Pleasant Regional Park, McDowell Mountain Regional Park, Prescott National Forest, and Tonto National Forest.
Horseback Riding
Horseback riding is a popular activity among both tourists and locals. Whether you want to feel like a cowboy in the Wild West, or you just want to experience Cave Creek in a new and exciting way, there are several tour companies available. Some of the most popular horseback riding tour companies are Cave Creek Trail Rides, MTM Ranch Horseback Adventures, Spur Cross Stables, Cave Creek Outfitters, and Trailhead Ranch Equestrian Centre.
Restaurants, Bars & Cafes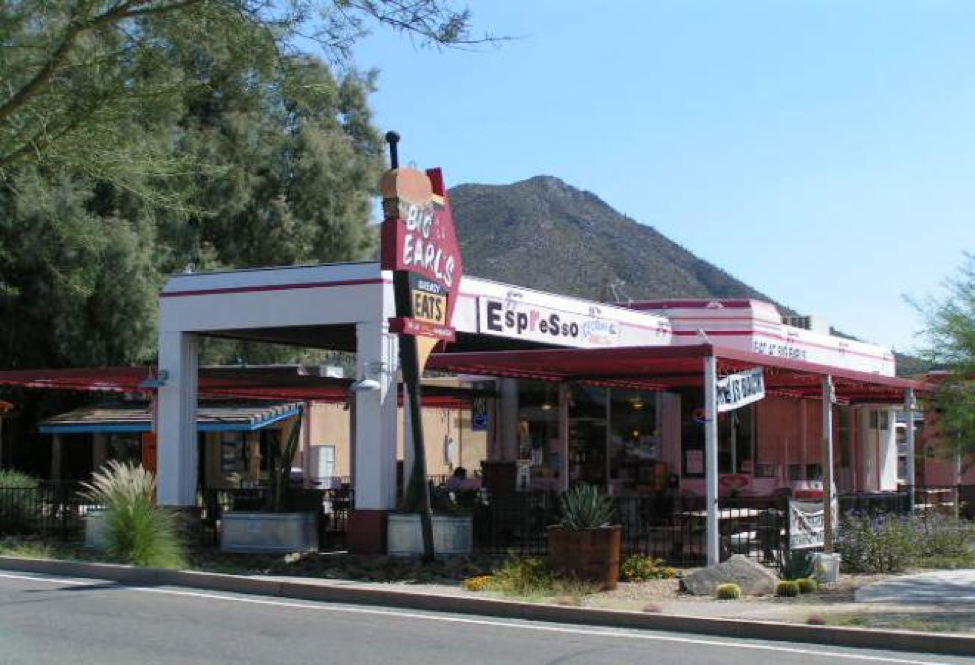 In addition to great schools and scenic beauty, Cave Creek boasts a thriving food scene. From authentic southern barbecue to classic American diners, Cave Creek has it all. Our five favorite restaurants include the classic diner with the best hamburger in town, Big Earl's Greasy Eats, authentic southern barbecue joint Bryan's Black Mountain Barbecue, the Wild West themed Horny Toad (known for their homemade fried chicken and barbecue sauce), the romantic Mexican restaurant El Encanto, and the darling English Rose Tea Room (featuring the best afternoon tea in Cave Creek).
Real Estate Market
Given the town's rich history, strong sense of community, and proximity to Phoenix, it is a highly desirable place to live. As such, the average cost of a home is $405,412 and the median cost of rent per month is $2,200. In addition, 88% of residents are homeowners, the average age of residents is 45, 62% of residents are college educated, and the median household income is $89,309.
Schools
The western part of Cave Creek is served by the Deer Valley Unified School District; however, the remainder of the area is zoned to the Cave Creek Unified School District. More specifically, the Cave Creek Unified School District operates seven schools in town, including Cactus Shadows High School, Sonoran Trails Middle School, Black Mountain Elementary, Desert Willow Elementary, Desert Sun Academy (pictured above), Mountain Lone Elementary, and Horseshoe Trails Elementary. In addition to elementary, middle, and high schools, Cave Creek is located nearby a variety of post-secondary institutions. Between Cave Creek and Phoenix lies the University of Phoenix, Arizona Christian University, Arizona State University, Grand Canyon University, EMS University, DeVry University, Northern Arizona University, Midwestern University, and Ottawa University.
Fun Facts
There are two towns called Cave Creek in Arizona. The other is even smaller than this one and is a mountain town on the eastern side of the Chiricahua Mountains.
Cave Creek has been home to a variety of notable residents, from actors and singers, to NFL and NHL players. Some of the town's most famous residents include actor David Henrie, singer Brian Dales, author Stephenie Meyer, NFL player Taylor Lewan, actor Dick Van Dyke, and NHL player Shane Doan.
Overall, Cave Creek is a lovely place to call home. Boasting a vibrant food scene, a thriving real estate market, a plethora of cultural events, and plenty of top notch schools, you'll certainly be calling Cave Creek, Arizona home in no time.