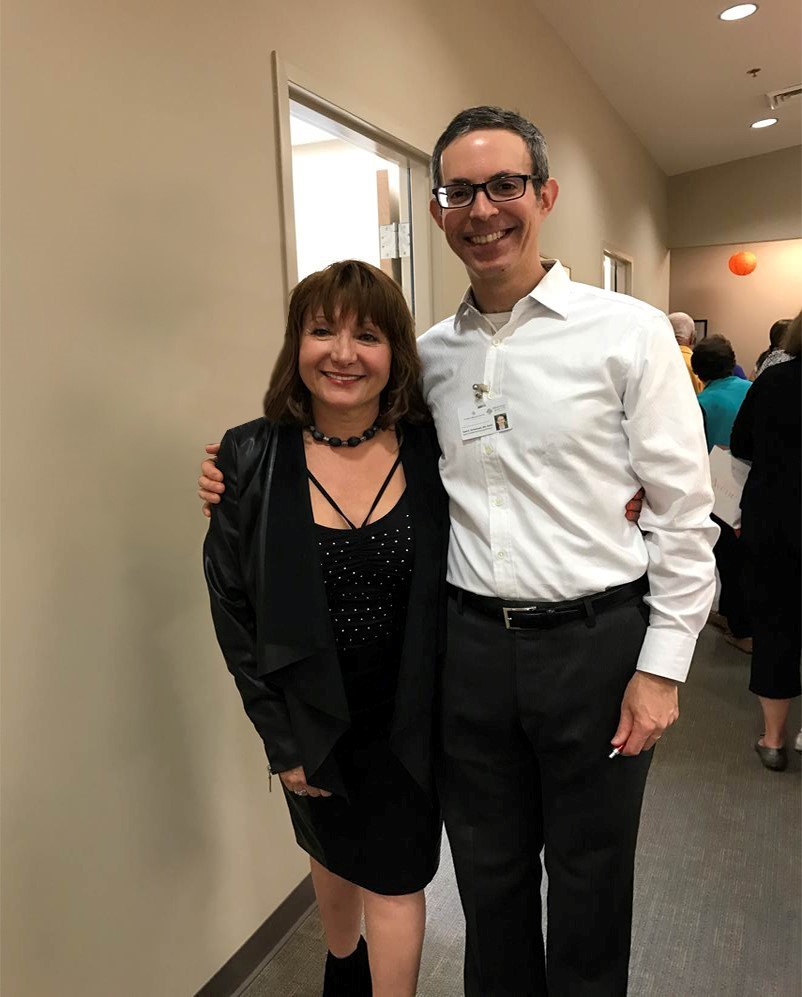 Dermatology and Laser Center of Charleston, meet Medical Director and Board Certified Dermatologist, Dr. Todd Schlesinger
Interview with Medical Director Dr. Todd Schlesinger, conducted by local REALTOR® Josephine Traina
Summary
Dr. Todd Schlesinger wears many hats in life, husband, father, Medical Professional, Business Owner and Medical Director. Through continuous creative activity and the joy of achievement as a medical professional, he has spread happiness to his staff and his clients. He has turned his passion into a great business by living his passion and creating great value for others. Dr. Schlesinger exemplifies what it takes to make a business great....heart and dedication and an unwavering commitment to do more for others than anyone else. His goal of "showing up" and staying authentic means staying true to who you are, what you do and who you serve. In an environment in which more human elements matter it creates value and benefits for all. I have watched first hand how he has influenced his staff around a compelling vision of the future, by inspiring them, showing them what's possible and motivating them to make those possibilities real. His energy and focus help his team fulfill their dreams gives them a sense of purpose and leaves them with a profound sense of accomplishment when the work is done. Dr. Schlesinger believes that the dermatology practice is a noble profession that includes a broad range of surgical procedures; it allows me to see patients of, from babies to geriatrics; and I have the opportunity to make a positive difference in people's lives. He is living his true passion….. Love: do what you love to do, and love your staff, and your clients.
Describe your business
The Dermatology & Laser Center of Charleston offers a unique 3-dimensional approach to caring for patients. Combining medical, cosmetic and research dermatology, we make available the most effective and innovative skin treatment options to you and your family. Our state-of-the-art center was designed to support the highest level of professional skin care, enabling new technology and techniques. Last year we added a second location which also serves as headquarters for The Clinical Research Center of the Carolinas. Our practice features an unusually skilled and qualified team of providers. I am a board-certified, dermatologist/dermasurgeon and will guide your personalized medical care along with Erin A. Walker MD, FAAD and Certified Physician Assistants, Kalen Ashford, Gina O'Callaghan, and Christopher Buthorn. The Medispa at DLCC performs advanced laser and cosmetic treatments overseen by Lori Wrightington, Director of Laser & Medispa Services, who is also our CoolSculpting expert. Ashley Davis, our Licensed Esthetician, provides a variety of medical aesthetic services such as the advanced HydraFacial, the active micro needling treatment as well as customized spa facials and skin peels. MediSpa services at DLCC are always overseen by a board-certified dermatologist.
What made you decide to open this business?
As a child, I was always fascinated with business, but did not learn about my interest in medicine until high school and into college. In college, I studied economics as a major with my sciences close at hand, seeing the "writing on the wall" on the trends in healthcare moving toward growth, cost containment and outcomes based reimbursement. I started out in practice by joining an established practitioner to learn the ropes, but I ended up learning more what not to do than what to do. After five years, I knew it was time to venture out on my own. In essence, opening my practice was never an option, rather, it was an inevitable natural progression outcome in order to realize my goals in caring for my patients.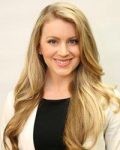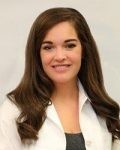 What charities is your organization engaged in?
Locally, our practice supports many community organizations in many ways. . To name a few, we support the "Race the Landing at Charlestowne Landing," which raises money for the care of the animals they have there in their natural habitat. We have supported such organizations as Pet Helpers, My Sister's House, Water Missions International, Ronald McDonald House, local schools and sports teams, to name a few. We also fund a scholarship for medical students in need of funds to complete their education called "Healing Hands." Deserving students are awarded these funds via an application process run by the South Carolina Medical Association. We believe that it is important to "give back" to the community that has supported us.
What would your customers say they love most about your business?
Our patients like our personalized and customized approach to them. We treat everyone with the utmost respect and kindness and try to deliver a high level of expert skin care in a warm and compassionate environment. We also get great feedback on our physical spaces. Our facilities are designed with our patient's comfort in mind. From easy access to major thoroughfares with ample parking to tastefully designed spaces, background music, and spacious treatment areas, we try to win their hearts on every level we can. We use a customized survey instrument that each patient receives after their appointment. The responses allow us to customize the patient experience in "real time" to be sure we are meeting their needs as well as to be confident that we eliminate anything that stands in the way of an outstanding visit to our offices.
Do you have any exciting plans for the future that you want customers to know about?
I recently founded and direct the Clinical Research Center of the Carolinas, whose researchers contribute to patient care and offer opportunities for participation in skin-enhancing medical advances through our many clinical trials. Our goals in all three dimensions are to ensure patients enjoy a warm, compassionate environment while receiving the customized personal care they deserve. Complimentary cosmetic consultations are also available.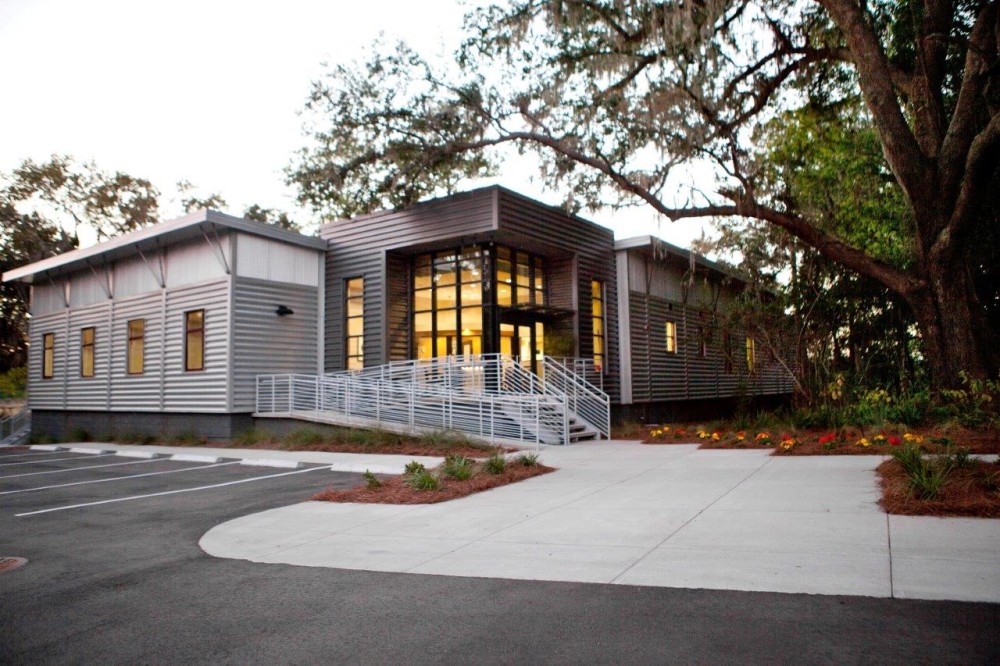 Why do you think it's important for people to shop local?
Small businesses keep the local economy thriving, and it allows small business owners like myself to own a business where local clients seek out my services. I support all the local businesses in the Low Country, and I am grateful for their support as well.
What is something most people don't know about the business?
Many companies who manufacture lasers and fillers have reached out to us to instruct other doctors in applying their anti-aging treatments. I have trained Doctors around the world, including a recent trip to Dubai to do a training seminar on techniques of applying injectables. This benefits our patients in the fact that we are always on the cutting edge of best practices in our field. One of the things I enjoy most about training other doctors is the interaction we have about how we care for our patients. In training, it is all about how to improve how we treat patients. In addition to a scientific exchange and the hands-on learning that I provide, I learn many tips, tricks, and concepts from those I work with. Because I visit so many other physician practices, I can bring home what I have learned to improve our own patient care. From implementing new techniques, improved staff interaction and new patient safety protocols, a chance to teach is also an opportunity to learn. I also bring back ways in which I learn how to make our patients more comfortable when they visit our offices. Training adds a depth and breadth of experience that I believe helps our patients as well as our practice in immeasurable ways.
What business people influenced you in business?
I read a lot of business books. One author that I particularly identify with is Jim Collins, author of the book "Good to Great." In this book, Jim compares a set of businesses that did well by any standard with a set of similar companies that did excellent (outstanding performance) and looks at what the differences were on many fronts. Some interesting concepts rise to the top, specifically as it relates to whom one selects to work in your company. Jim believes in the principle that you have to hire the right people before you decide what direction you will go. In essence, you may wish to go in one direction, but the people you choose may not allow you to. I believe that our practice has a great team and that makes it possible to have happy employees, which in my international lectures on how we do this, I show how that leads to happy patients. It is a beautiful circle when both staff and patients are happy. I also look up to Steve Jobs and other executives at large companies. It takes a special personality to get to that level. I tend to bring a corporate mindset to my business decision making because I believe that it leads to a higher quality product. We have borrowed many principals of operation from large companies with success. I have idols in the medical world as well, but these names might not be well known to the general public. Suffice it to say that those that have successfully combined medical, cosmetic and research dermatology rise to the top of my list!
Where are your favorite places to go in the neighborhood?
Around West Ashley and Charleston, I love to run on the West Ashley Greenway and boat in our beautiful waterways. I go to Orange Theory Fitness on Savannah Highway. They are a great group, and we have done events with them to promote wellness and raise awareness about our own offerings. We also have great restaurants and breweries. It seems like a new one opens each week! It is fun to try them out and meet the wonderful people making investments in our community. I am excited that we are finally getting a Whole Foods and a new Harris Teeter near our offices. YAY! Downtown also has a lot to offer as do the surrounding areas of Mount Pleasant, North Charleston, and other communities. We see patients that come from a wide geographic area locally and some nationally. We are rooted in West Ashley, but support the community as a whole. We partner with local businesses all the time in our events to help each other. We look forward to continuing our investment in the people of Charleston and its surrounding communities and the state of South Carolina as well as the surrounding region.
Phone:843-556-8886
https://www.facebook.com/dermandlaser
https://www.twitter.com/dermandlaser/
https://www.linkedin.com/dermandlaser/