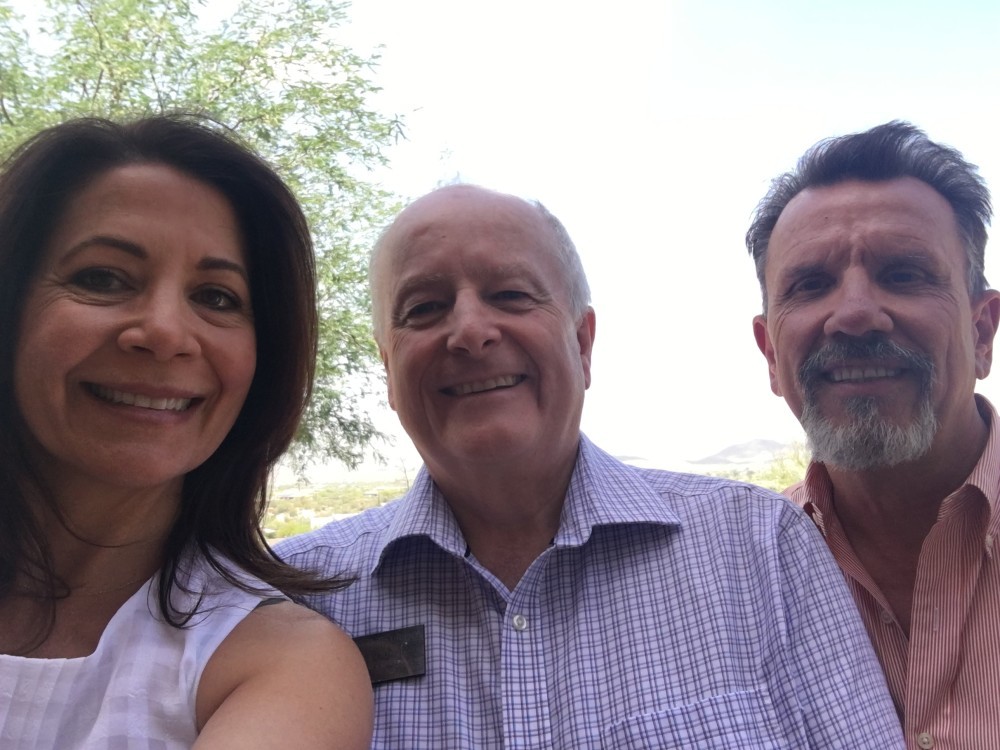 Desert Foothills Library in Cave Creek, meet the Executive Director David Court
Summary
Desert Foothills Library is a 501 (c) 3 non-profit organization in Cave Creek, Arizona. The Library is funded entirely privately and offers a full range of library services including the loan of books, dvds, audiobooks and music cds, together with a digital library. The Library has an extensive southwest section together with periodicals. Chapter2Books, the Library bookstore extending to 2,000 sq. ft. is a feature of the Library and is open every day. It is operated by The Friends of the Library. The Library is open 7 days a week and 355 days a year. You can visit the Library's website at www.dfla.org
The Mission of the Desert Foothills Library is to facilitate the sharing of knowledge, ideas and culture by providing personalized and responsive resources, services, social and learning opportunities to the community it serves.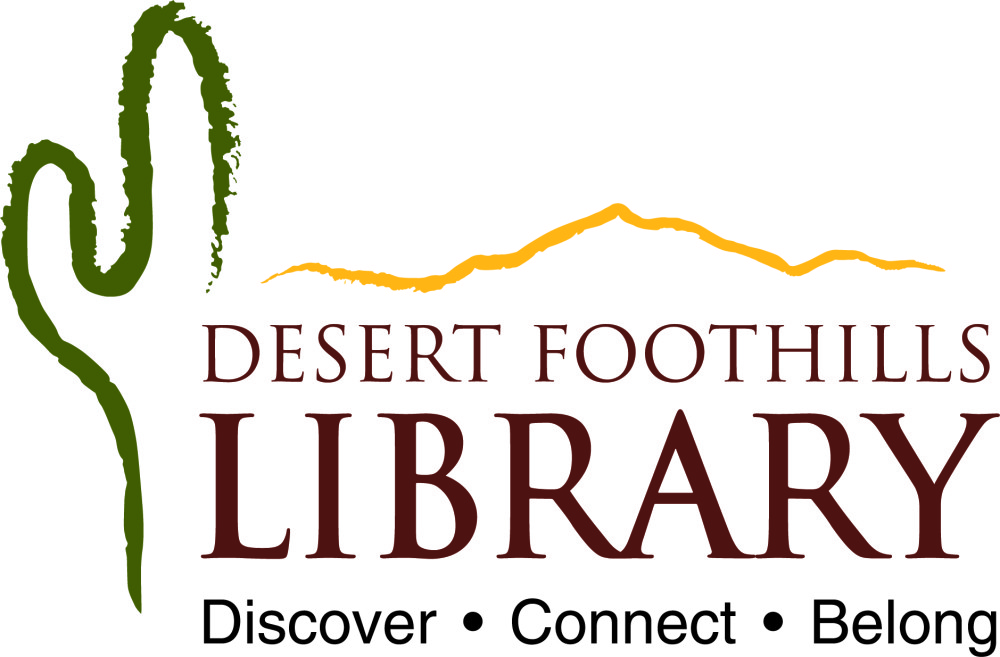 I think what they like most is the fact that when they come in, the place and people are so friendly. We purposely stopped having things that prevented communications with people. For example, self check in and self check out which you would have at most other libraries now a days. We made a policy decision that we would not have them because we want the customers to come in and communicate with the people at the front desk-most of whom are volunteers. This makes it more interesting for the volunteers yet also lets the customer know that when they come in they can communicate with someone. When someone telephones us, a call will be answered by a person. They won't get, "press 1 for this, press 2 for that." That's an interesting one because we are about to switch over our phone account to a different provider and one of the things they asked us is, "do you want to have a prompted system"? And we of course said no. The communication aspect is obviously one of the reasons people come here because we are providing something that very few others do. We provide free access to a lot of programming & free activities for children. We do charge for some of our programs but that is typically due to a direct cost we have had to pay out in order to have the person here. For example, our Spanish classes, we split all of the income 50/50 with the teacher. So it's good for her and good for us and the people who come love it! So I think its communication and providing a personalized service that people want in this area. And we are helped here a lot by our wonderful community! This would not work in every community in the country. There are only a few. We have a special place here and we have people who like to show their involvement with us through donation and that is what makes it possible.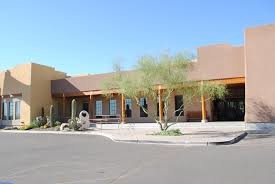 The biggest problem we have is not actually "a service" it's actually "hello, we're a library, we are here!" It's actually getting people to know that we are even here. Some of the feedback we get from locals, even people who live on Schoolhouse Road, is "I drive up that road every day and I never knew there was a library there"! Probably the reason for that is they are not interested so they don't see it. But we are aware that one of our biggest tasks is to get the message out that we are actually here. We do attract people from Desert Mountain, Legend Trail and further South. When those people move into the community they don't necessarily know that we are here because no one tells them. We do a lot of social media marketing, but print marketing is expensive so we do less of that. So that is really our biggest difficulty. The other two things we provide beyond the normal library is, one, the passport office. People don't really associate a library with a passport office for good reason because there are not that many. We are the only one in the state of Arizona. And the second thing is the retail book store, Chapter2Books. The bookstore provides funding for us of about six figures a year! The more people we can encourage to come in and shop at the bookstore or donate their used books, it helps to fund raise for us and it's a product we have where we need to get the word out. We have tried to do that with some success.
Prior to your work here, what was your line of work?
I'm not a librarian. I worked for about 35 years, in the UK , in commercial real estate management! I still have my real estate professional qualification which as a fellow of the Royal Institute of Chartered and Surveyors (RICS) , which I still pay for. It costs me about $550 a year and I don't use it but having studied for about 11 years to get that I don't want to just let it go so I keep paying every year.

The last job I had in London was a partner in a firm managing commercial real estate all over the country. And then my wife and I immigrated here 14 years ago, she is a RN. We used to come here on vacation, like a lot of other people, and decided we would like to stay. For most people that is not an option, unless you open a business. However, for us because she was a RN we managed to get someone to sponsor her. When I came I was really riding on her coat tails because I did not have a job. People would ask me, "what are you going to do?" And I would say, "I'm not sure but I'll figure it out"! So the first two and a half years I stayed on as a consultant with the company in London. I would fly back every quarter and work on their training of their graduates. When that ended, I started working for Barnes & Noble at Kierland Commons. But I thought I better get something that will pay some money so I got my real estate license. That ended up not being a fit for me. But the job at Barnes & Noble did lead to my job now! Because of my outreach, I applied to be a volunteer here. That took place in the old library, prior this new building on a Thursday afternoon together with another gentleman which is sort of really unusual because most of our volunteers are women. The organization started building the new building around the old building and I thought to myself that I have a lot of expertise from my real estate background. I know real estate, I know people, I know marketing so I applied for a job here which was a circulation desk supervisor. I got the job and I was managing operations-the volunteer coordinator. And then when the last director left about six and a half years ago, the Board came to me and asked if I would take over. The criteria for that was that in the past the director would have been a librarian but they were looking at the organization more like a business then a library. Foremost, we are a business because we are a non-profit. If money does not come in, money can not be spent. We are not like a typical library funded by tax money. For us it's not like that. If we do not generate the donations we close the doors-it's as simple as that. So they asked me to come in and run it like a business. I've got to say that it's a labor of love! I had five years working at Barnes & Noble and got to know the book world fairly well and that knowledge along with the skills I already had got me to here. The job is just a lovely job! It's a great organization where I work with the board and I have a great staff plus loads of volunteers and I get to work in a beautiful place.

I was 49 when we moved here and that was my mid-life crisis. The way I looked at it I could work for another 15 years getting on that train to London every day or I can do something different. My wife and I decided to do something different. It has not been all smooth sailing, I mean we had one of our sons that we had to leave behind while still at university. He still lives in England. But on the whole instead on commuting into London or another city where I would be managing real estate, I'm here commuting along the Carefree Hwy up Cave Creek Road! So it's a little different!
What is the most memorable experience you've had working there?
I have a lot! But honestly in the last month I have had two that have been memorable. About five weeks ago we lost one of our main benefactors. I was fairly close to her and had the opportunity to go and see her about three weeks before she passed away. I was able to spend time with her and she was someone that I had only met within the last seven years. But because of the way the library works, I became quite close to her. Then I was privileged to be asked to accompany our treasurer to attend the services. I was a part of the family group and I spoke at her reception about her relationship with the library. That is one of the most memorable events for me because it's very personal and not something that I ever foresaw.

And then last Friday, we were lucky enough to have a presentation here by an author who at the time was number six on The New York Times Best Sellers List! That was special for us to have her here. To have 100 people gather and speaking at our little library was just fantastic! An amazing thing to have happen! Her name is Lisa See.

We have quite a few authors come visit us. Probably the most famous was J. A. Jance who writes mystery novels. But this was taking it to another level because it's interesting how it happened. I just happened to find out that she was coming into town to attend another venue, so I went on her website to see if she would be flying out the same day and she wasn't. So I dropped her an email and wrote to ask if she would be able to come and she said yes! It was just amazing! When she got here I said to her, "you were just so approachable" and she said, "yes and I know a lot of people are not like that"! So that was special to me too.

I think just bringing it right up to date, what we are doing now is special. We are extending the parking lot, hopefully extending the building, re-configuring the inside of the library is going to make it even more special for our customers. It's going to enable us to ramp up our programming even more. Which you know, for the community we appear to be providing what they want. So this enables us to provide even more of what they want. Better programs with most likely extended hours. Not necessarily for the library but for the programs. For example, if there was something you as a business person needed, you might not be able to come during the day. But maybe at 7 o'clock you would be able to come. So I think that is something very special that we can provide.
Who are some of your business idols and role models? And why?
You know I have never been one to read Dale Carnegie and all the other authors that might be out there. I am familiar with those books from my days at Barnes & Noble but it's really more the people who I have worked with. The man who ran the business in London where I was a partner. This mans name is David Workman, and the business is Workman & Partners, which I was a part of, he always did things right! And he has grown hugely, they have offices in Europe now. Yet, his attitude towards people is still right, and that's the way I run the library. People are very important to a business and as a organization. We are not in a position to pay huge salaries to people here. I am living and breathing that truth (laughter) and it is what it is. Yes, I do it because I get paid to do it, but I do it because I love it as well. And I think you will find that everyone here could go and get work somewhere else but they would not be involved in an organization that is so good to them in so many other ways. It's not all about profit at any cost, it's about doing things the right way.
What do you love most about the neighborhood?
I really talked about it earlier. It's a really very special community. When you look at it, most people that live here have come from somewhere else. Most people I come into contact with were not born and bred here. They have moved here from the mid-west, the east coast and in my case a little bit further. But it's exactly the same thing, we are all transplanted yet we are all pulled together as a community and that is what I think is most special about this place. I have never known so many people who want to be involved in their community. It might be here at the library, the Foothills Animal Rescue, the music festival, the land trust or the Carefree Caring Corps. You can see it as philanthropy but it's more then that. They just don't give money they actually get involved driving that bus! So people are very involved in the community!
Why do you think it's important for people to shop local?
Geographically, we are way out here so if people don't shop local then no one is going to be successful. I have to say that I am not a great restaurant person and I don't need to buy western wear. But, if I was going to by a hat, I would buy one from Eric and Watson's Hat Shop. It's all about community, it follows on if you want to be a part of a living breathing community. If you don't support it it's not going to work.