Discovery Map in Carefree - Cave Creek & North Scottsdale, meet the Owner-Franchisee Margie Hans
Summary
Discovery Map International, Inc. is a leader in tourist map franchises with currently a network of 133 map locations globally.
Discovery Map Carefree-Cave Creek and North Scottsdale is a terrific way to advertise your business, offer coupons as well as advertise your events! If you're a local business who would like to market your business while getting valley wide exposure to visitors and locals alike, you need Discovery Map! Complete graphics and distribution taken care of for you too!
Describe your business
Discovery Map is a map that is in over 133 locations worldwide! Discovery Map of Carefree - Cave Creek and North Scottsdale has been existence for about a year now and we are going into our second edition which will come out September or the beginning of October. The maps are distributed all throughout the valley to about 150 hotels, visitor centers as well as car rental businesses. It is both printed and digital. Last year we produced 100,000 maps! Next year we expect to produce double that!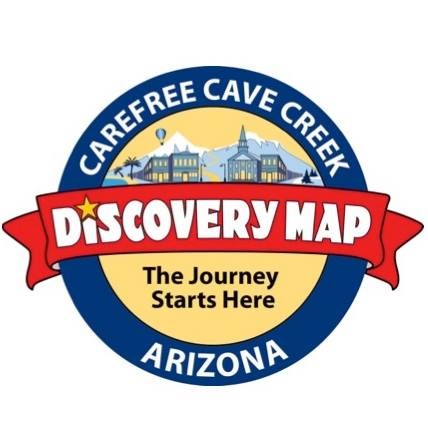 What made you decide to open this business?
I have a current full time job aside from Discovery Maps so I wanted to get involved with a secondary business that allows me to A) get involved with my community and B) have a job/business after my retirement. I have thoroughly enjoyed meeting so many different people from so many walks of life. Discovery Map allows me to continuously do this - I love it!
What was it like when you first started?
That I didn't really know much about the community and I really needed to throw myself into it to develop relationships. It's a close nit community and as I was the new kid in town I needed to put all of my shy nature to the side and get myself out there. I have done sales before so it was not difficult to approach people. I have the "gift to gab" but initially there was a lot of competition for me to get through and understand ie: the other maps. Now that our first map is out there the trust and experience has been established. Next year's map should be a great success! You get a lot more with Discovery Map because we have an online presence that our clients can use for advertising their events and REALLY showcase their business!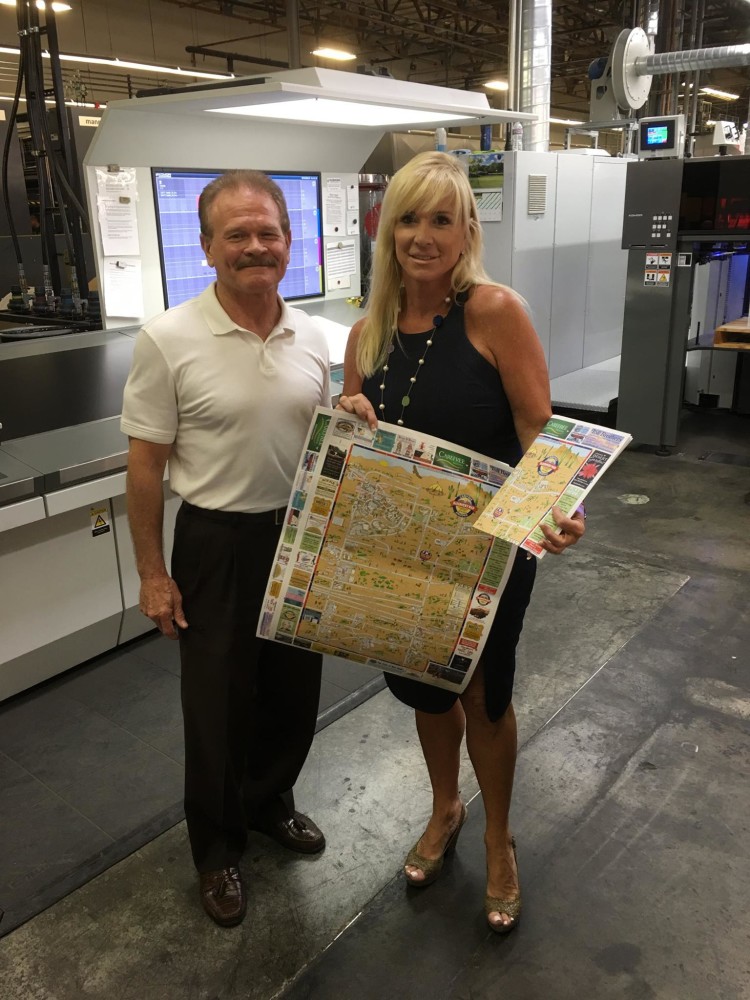 What would your customers say they love most about your business?
It's turn key! We do all your art work. We do all of your distribution and we track that distribution. You get a lot for your money for a 1 year commitment. They also enjoy a return on their investment by offering a coupon. When a client uses the coupon the business owner can see that Discovery Map is working.
Do you have any exciting plans for the future that you want customers to know about?
I can tell you a little later this year about who is jumping on board but I expect this year to have a lot more advertisers! I'm currently looking for different cross marketing opportunities so showcase valley businesses as well.
What is something most people don't know about the business?
We are a global company that offers local marketing solutions to businesses. We not only have smaller locally owned business but we also have national large companies that advertise with us as well. Our graphics are eye catching so people take our map first when looking for options at car rental companies, hotels and visitor centers.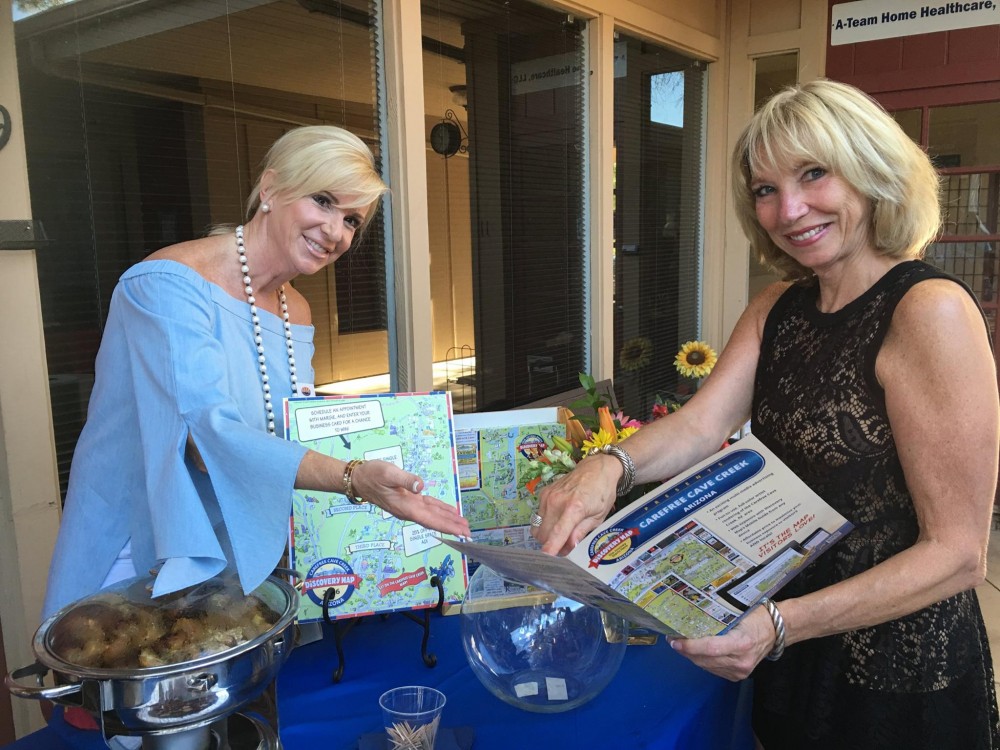 What do you like most about being an entrepreneur?
I'm my own boss! I have worked for corporate America for a long time so this a perfect opportunity to have flexibility while staying within the perimeters of my franchisee commitment & following their direction. I like the flexibility and I like the ability to grow it as fast as I like.
Where are your favorite places to go in the neighborhood?
Tons! I always like to try new places but I love Harold's and I love Haciendas for Mexican food! Cave Creek Patio Grill on Dynamite and Tatum Blvd has a great happy hour too!
Why do you think it's important for people to shop local?
Because we have to keep contributing to our local market & show our dedication. I would much rather shop up in our neighborhood. I just got my car washed down the street instead of going into town. It's also important to get to know your local people and develop relationships.