Enjoy a Tea Adventure in Purcellville
Summary
Dominion Tea gives tea connoisseurs, novices and everyone in between a better tea experience. Dominion offers over 100 varieties of loose leaf tea from around the world. Dominion Tea operates the Tasting Room in downtown Purcellville and wholesales tea to restaurants, coffee shops, yoga studios and other businesses in Purcellville and surrounding communities.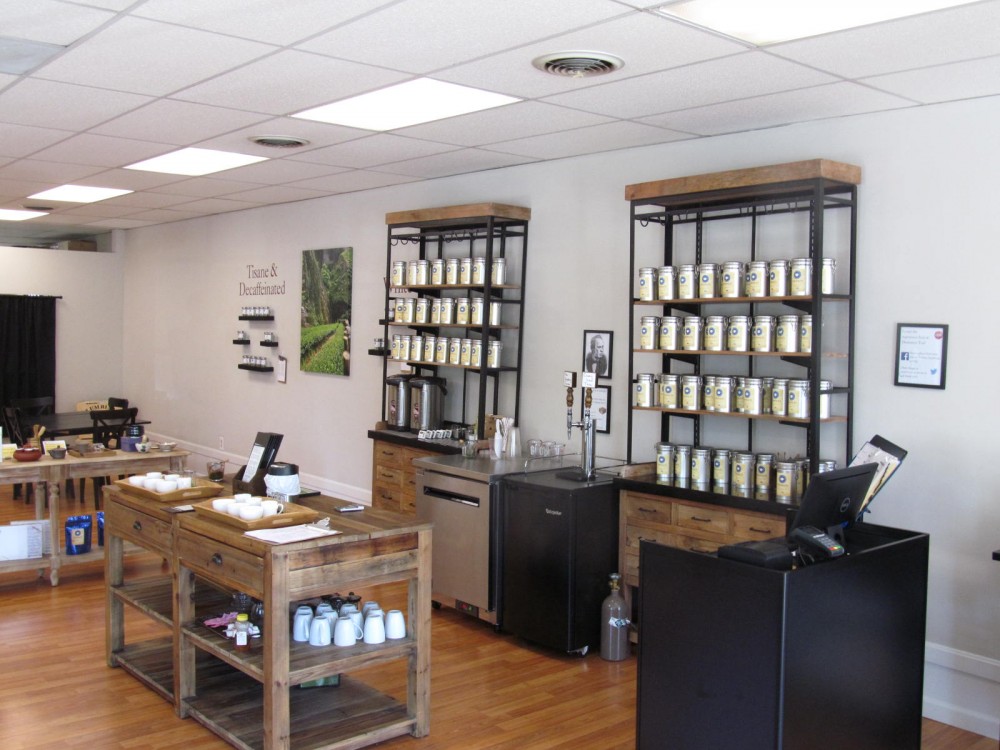 WHO IS YOUR TYPICAL CUSTOMER?
The tea shop attracts everyone from connoisseurs who know tea to people who don't drink tea often or don't know much about tea. It is a destination for some people who want an experience, but many people drop in if they happen to be walking by.
DO PEOPLE DRINK MORE TEA AT CERTAIN TIMES OF THE YEAR?
The fall and winter are the busiest times of the year in the shop, but customers also love to enjoy iced tea in the summer.
WHAT MADE YOU DECIDE TO OPEN THIS BUSINESS?
Hillary Coley's passion for tea led her to open Dominion Tea. She desired to share her passion with other tea lovers as well as those who drink tea occasionally.
WHERE DOES THE TEA COME FROM?
Coley imports over 100 varieties of tea from 11 countries and makes blends onsite.
WHAT TYPES OF TEA CAN CUSTOMERS ENJOY?
Dominion Tea carries black, green, white, Oolong, Puerh and yellow teas as well as Tisane and decaffeinated. Customers can select one tea variety, a blend that Coley makes onsite or create their own blend. Coley makes recommendations if you ask.