Meet Financial Planner Tana Gildae
TANA, CAN YOU DESCRIBE FOR OUR SUBSCRIBERS WHAT YOU AND YOUR FIRM DO FOR YOUR CLIENTS?
We serve as a financial guide to our clients throughout their life journey. We look at a person's money story and pay much attention to how people feel about their past money history and any regrets and successes they have had. When we are working with you, we delve into the goals you want to accomplish and the legacy you want to leave behind. We create a plan that details the steps that will take you where you want to be and help you prioritize the steps and implement them--implementation is a key part of our service. Many advisors leave you with a list of actions that can overwhelm you; we take you step by step to get the implementation done. We want to be on the other side of the phone when emergencies happen and enable you to adjust the plan and move on. We are registered with the SEC and subject to all security regulations. We are and always have been fiduciaries to our clients.
WHAT MADE YOU GO INTO THIS BUSINESS
I got a call out of the blue from a mom I had met at a tennis match. She was the wife of my current partner. At the time of the call, I was a stay at home mom with a financial background, a degree in accounting, and had worked as auditor for a big international firm. I didn't even know what a financial planner was. They were looking for a part-timer to do the paperwork. I took on the job and loved it. I went back to school, The College for Financial Planning, based in Colorado Springs and became a CERTIFIED FINANCIAL PLANNER TM (and yes, they require that, whenever you put the title in writing, it be all in capital letters).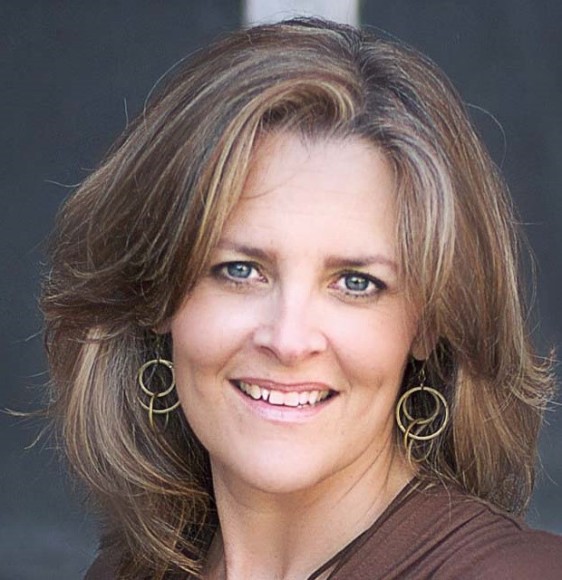 What was it like when you first started?
I didn't even know the business existed, but I was learning things I didn't know and wished I had.
WHAT SURPRISED YOU MOST ABOUT BEING A FINANCIAL PLANNER
How complex people's financial lives are. I wrote a book in 2014, The Graduate's Guide to Money, because I wished I had known everything I know now when I was 20. I hope it helps young people understand how money habits have important long term consequences. You can find out more about the book at http://www.graduatesguidetomoney.com/.
What would your customers say they love most about your business?
That we take the worry and stress out of their financial lives.
What's the most memorable experience you've had working with a customer?
It's not a memory of one client, but still indelible in my mind. In 2008, a lot of men in their mid 50's were let go from their jobs. I was there to witness the devastating emotional impact on them when that occurred. Until that time, I had no clue how vulnerable and crushed men are when their ability to provide for their family is threatened. We were able to help many of those men readjust their financial plans and move on.
Do you have any exciting plans for the future that you want customers to know about?
We look for more and better technology tools to make our client's life easier. We rolled out the Investment Portal recently and have a few other things coming out, but not ready to unveil yet.
What is something most people don't know about the business?
At the firm, we have a philosophy that you should be working in your area of strength and find someone whose strength is your weakness and have them work that. It makes for better service to our clients.
I am not sure whether people are aware of how much time we spend on researching investment allocations. We are not commissioned and believe that the risk of the investment portfolio is one of the biggest drivers of plan success, so we always try to minimize that risk to the extent that we can.
What do you like most about being an entrepreneur?
I approach every job I've had as if I own the business. I like easing people's minds when they hit a bump on the road. I like motivation, change and finding better ways to do things. I really like to lead the firm through change.
Do you have any advice that you want to share with other entrepreneurs?
My biggest advice is to think very carefully about who you are aligning yourself with. Work with someone who has high moral and ethical standards.
What do you love most about the neighborhood?
Great walking trails, the farmers market. I am passionate about aging well and love all of the healthy living support we have in this community. .
Why do you think it's important for people to shop local?
Quality. When you look someone in the eyes you build trust, you raise expectations, you do better and make others do better. The idea that you can go into a store and people know your name is precious.