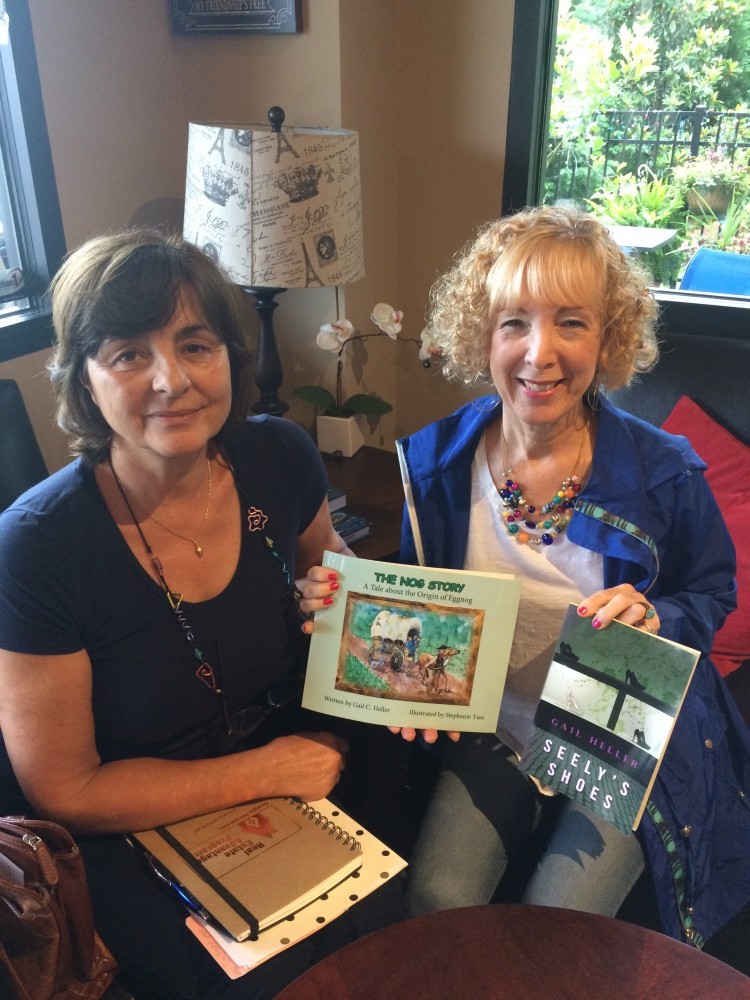 Meet author Gail Heller
Summary
I first met Gail Heller at the Alpharetta Farmers Market where she was promoting her books. After that, I read her books and we met for coffee and chatted. Gail's smile and life loving aura are contagious. Her life story in itself is worth a book.
Gail, your book, The Nog Story, is written with so much respect for young children. What inspired you to write the story?
The Nog Story has a fabulous story behind it. One evening around Christmas, my son Jared, who was eleven or twelve years old at the time, my boyfriend Speed and I were eating dinner. Jared asked, "What is an eggnog?" Speed started spinning a yarn and he was a heck of a story teller. My son sat there, wide eyed and believed every word of it. I said, "It's a story Jared, it's just a story!" A few years later I turned the idea into a folk tale. Finding an illustrator was a long process. Eventually, I met Stephanie Tian, a talented 17 year old student at Lambert High School. She translated my vision into beautiful pictures. Grateful Steps Publishing in Asheville, North Carolina published my book in 2017.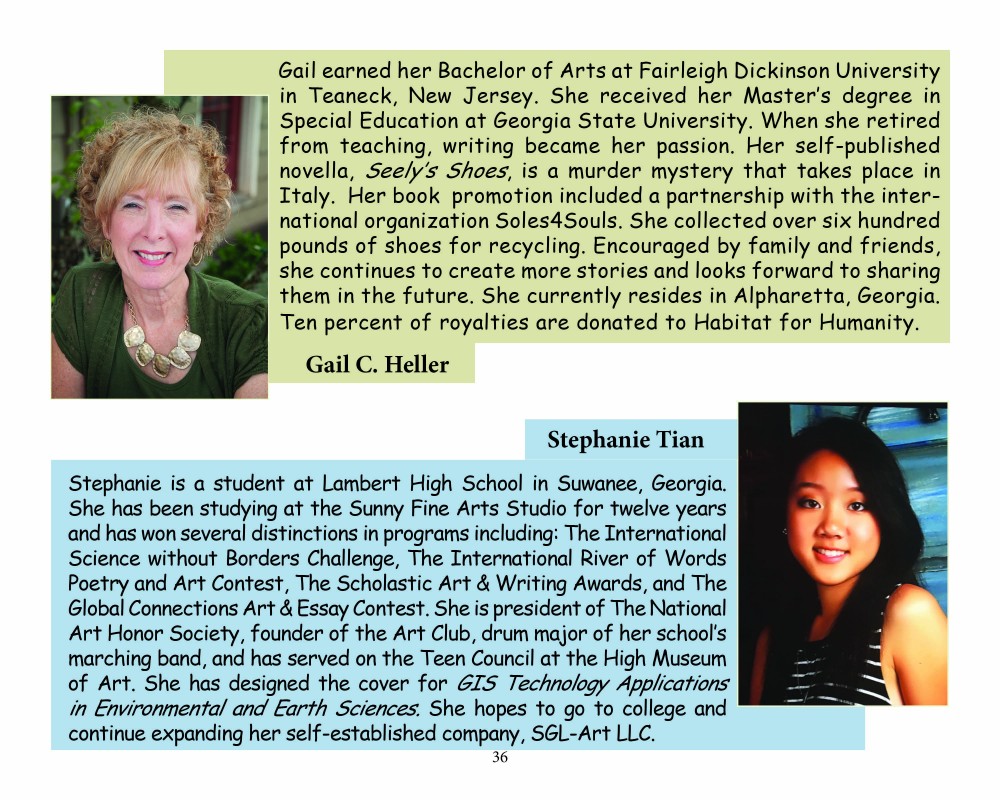 One of the central characters in your novella Seely's Shoes is named Speed. Was your boy friend the source of inspiration for writing it?
Partially. I borrowed some parts of our relationship and his name for one of my characters. But the origin of Seely's Shoes lies in a recurring dream about the murder of a little girl. Then one day I was watching Oprah and Stephenie Meyer was on the show. She was talking about how she had dreamed the Twilight Saga and turned it into a story. That is when it occurred to me that my recurring dream might be just that--a story waiting to be told. It did take me a while though. I told myself, I will start writing when I come up with the opening line. When the line was born, I wrote the novella in three months. Although Speed and I have broken up, he is one of my best promoters and fans. I self published when I retired from teaching.
As a self published author, what are some of the most imprtant lessons you have learned?
The one outstanding lesson is: whoever you decide to publish with, always budget money for having a professional edit and proof your book. It will make a world of difference. Learn about self publishing and self promoting. I aligned myself with Soles for Souls, collected hundreds of shoes for them, took myself all over the place, met some wonderful people, collected great anecdotes and sold a lot of books. Another outstanding lesson is: don't be gullible and carefully choose who you are going to pay to help with promotional services.
What writers and books do you like?
I love Stephenie Meyer because she was an inspiration and I love her genre.
What advice do you have for closeted writers?
Keep writing. If and when you are ready to come out, be bold.
What do you want readers to take away from your books?
I want people to end up with a smile on their face.
Any new projects in the pipeline?
I am working on two children's stories.
Are there any upcoming events you would like the readers to know about?
I will be at Mt. Vernon Village in Sandy Springs this Friday, June 30th, at 10:00. Next Monday, July 3rd, I will be at Mt. Vernon Tower in Sandy Springs at 2:00.
Please check my event calendar on my website www.gailheller.com
What do you love doing in your free time?
I dance once a week at the American Legion, and just learned to play pickle ball--it's a condensed version of tennis.
What are your favotite restaurants?
Rumi's Kitchen and Mambo's cafe in Alpharetta.
Do you think it is important to read local authors?
We should support all local talent. I am proud of the word "local". I am proud of being Atlantan