Greater Ravenswood Chamber development director Margaret O'Conor
Delightful interview with Margaret O'Conor, Development Director for GRCC, while having biscuits at Bang, Bang Biscuits & Pies
The Greater Ravenswood Chamber of Commerce's goal was to activate the existing Ravenswood small business base and expand on it. Ravenswood has a specific chamber geared towards the neighborhood. The chamber as it is today was initiated 2 years ago and grew out of a relationship with the Community Council. The Community Council grew out of an initiative to build relationships between the industry that was present in Ravenswood and the community residents in the late 1950's. It also became a conduit for senior services and later came a focus on sustainability. We also administer the special service area #31 (SSA31)
Member spotlight in our news letter has some great comments that come directly from the members themselves. The Chamber and Council's focus and work is solely on Ravenswood, which businesses appreciate.
The areas we cover are Irving Park Rd to Foster Ave and Clark St to Leavitt St. But you'll find that 20-25% of our members are outside of that area in terms of their primary company base.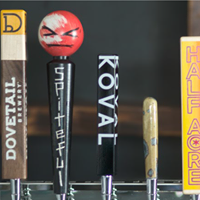 We won Chicago's LIRI Grant, the local industrial retention initiative.
Why did you decide to work here?
I was branching out after working primarily at home with my children. I'd spent the last 18 years living and engaged in the community through various activities. Chase Park was one.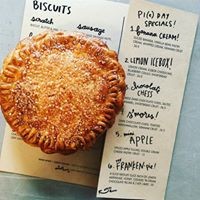 What has surprised you most while working here?
One of the things that I wish I could pull the data on, as opposed to just anecdotal, is the fact that so many of our members not only work and have businesses in Ravenswood, but live here (or incredibly nearby) too. I think this is something unique about the Greater Ravenswood Chamber
It's an all encompassing neighborhood and the manufacturing past has morphed into small businesses focused on consulting, web design and architecture. Especially along the Ravenswood corridor. And our members work, live, shop, entertain, worship and send their kids to school here.
Very different from the "sleepy commuter neighborhood" that find residents commuting downtown for work.
I see the investments here takes place in a very holistic way.
What is the most memorable experience you've had working there?
So many! I recently went to a training session through the city and they posed the question of how do we reach out to small businesses.
As 35% of the businesses here are arts based, because of the work I do with Amundsen High School, we had the opportunity to offer some students in the IB Art program an exhibition. A vacant space was donated and we filled it with student art work and then I called a local business, The Backbird Gallery, for matting and framing. They mounted the art and the students were able to see their work displayed so professionally. The exhibition was up for months and a sale was even made!
What do you like most about being a leader?
I love connecting people! The most fun I have is when I see that spark between a small business owner and someone they didn't know was there to help them.
As a leader, I try to do something not everyone else is doing.
I noticed a real preponderance of dog owners and I thought, "Gee, there's a lot of people who bring their dogs to work." And knowing that Urban Pooch just opened up a huge facility just north of Foster on Damen, I approached Urban Pooch and suggested we do a business/networking event with dog owners. Now we do it every January and its called "Where Bark meets Business"!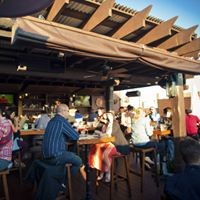 Do you have any advice to give aspiring leaders?
In a community, don't underestimate the connections you make. You might be involved with a park, a church/house of worship or a school. And you'll have connections in all those places.
Use your talent strategically and find something you're passionate about.
What does the future hold for your organization?
A small business lunch-and-learn recently was completely sold out and I look forward to more events like that.
We used a space, Mathnasium, which is never activated during the day as they are a tutoring company.
Summer is busy here for us.
Ravenswood on Tap is coming up June 24th-25th. This was huge last year and we actually got caught off guard. But this year we're prepared!
Ravenswood Art Walk in September is in its 16th year.
After that, it's the 3rd year for our Taste of Ravenswood. This event pairs hand selected chefs with local breweries. It will take place in Ravenswood Event Center on November 12th 2017