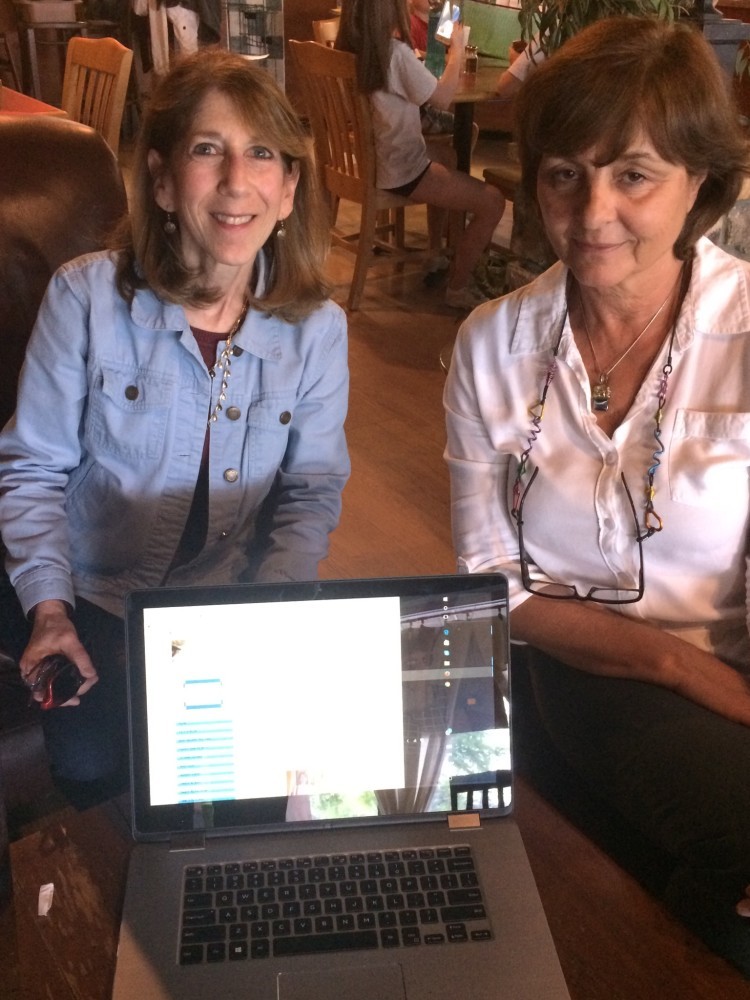 Interview with Debbie Weiss, Host of www.WomensBookReviews.com
Summary
Debbie Weiss is a shy woman , who works for the IT department of a fulfillment company and has for sometime now been hosting the Women's Book Reviews website. A few years back, Debbie decided to take a website class. The final project for the class was the www.WomensBookReviews.com website dedicated to her mom and all the book loving friends she had accumulated over the years. Debbie is more used to interview than be interviewed. "This is outside of my comfort zone, and is a very interesting experience," she told me. Her class project has taken off in ways she did not anticipate, and one day, when she retires, Debbie intends to commit to www.WomensBookReviews.com a big chunk of her time.
Describe what your website does.
WomensBookReviews.com is a site where people can post reviews about books they are currently reading or they can read the reviews written by their friends about books they are reading.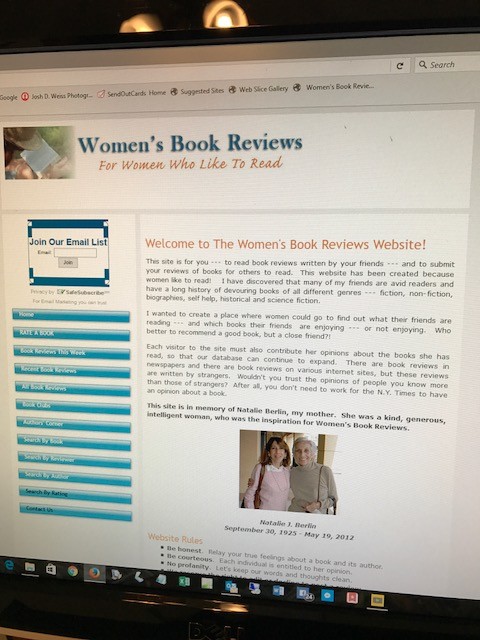 How was the idea to build the website born?
I took a series of web design classes a few years ago for fun and at the end of the program we were expected to create a website as our final project. Since so many of my friends are voracious readers, always wanting to know what their friends are reading, it was an easy decision to create a site for all my friends to visit and contribute to --- and to find their next great read!
What makes the website close to your heart?
I love to read and so do most of my friends. The website is a community of like-minded individuals who can share their reading experiences and opinions.
It's dedicated to your mom, is there a special connection between your mom and the subject of the website? What makes the website close to your heart?
My mother loved to read. She had ongoing subscriptions to many "by mail" book clubs and over the years she built up a huge library in her home. She eventually set up her own lending library for all her friends who wanted to borrow books from her. I dedicated the website to my mother, a very special and intelligent person.
What is it that visitors to the website like most about it?
I think the visitors feel a sense of community. They see reviews written by the same people over and over so they grow to learn about their tastes in literature. Even though they may never meet these other reviewers in person, they begin to feel as though they are friends, sharing a common hobby or love.
How do you spread the word about the website?
It is mostly by word of mouth. I have bookmarks with the website's logo and url information and I give them out wherever I go. I have a Twitter account and a Facebook account in the website's name.
What was it like when you first created the website?
At first the website was very basic with most of the reviews being ones I personally wrote. Over time, the library of reviews has grown to over 1000 and the number of subscribers to the site is has grown to over 500 people.
What has surprised you most since launching the website?
I get authors contacting me all the time asking me if I will review their books or feature their books. I am amazed at how many people hope to be the next breakout author to achieve worldwide fame.
Why do you think it is important to catalogue local book clubs and encourage them to share the books they read?
Book clubs are an important outlet for intelligent people to discuss divergent opinions about everything going on in the world in a safe and (usually ) loving environment. When different clubs share their monthly book club picks, it helps good books rise to the top and it enables challenging books to be approached with excitement. Book clubs also are a great excuse to get together and have fun!
What is the most memorable review on the website for you?
Ha, ha…a friend of mine reviewed the book "50 Shades of Gray." It was quite an interesting review!
What is the most memorable comment/suggestion/question a visitor to the website has contacted you with?
One year someone from the Decatur Book Festival contacted me and asked me if I would be a guest presenter at the big book festival over Labor Day Weekend. I was excited, but nervous. As it turned out, they had too many presenters and they retracted the offer!
What do you like most about the website?
I meet the most interesting people. I have authors contacting me all the time about reviewing their books and I have people from all over the world who find the site by generic search and want to participate in the review process. What fun!
What do visitors to the website like most about it?
It helps them decide which books they should invest their time in to read.
Why do you think it is important gather and encourage local reviews and opinions about books?
My thought originally was that my friends could come to the site to see what their friends were investing their time in. As the audience has grown, many more people are sharing their reading experiences so the circle of "friends" has expanded and we have all made new friends.
Do you think it is important to read local writers and if so why?
Yes, of course. We always want to encourage local talent and to support them in any way we possibly can. I am sure it gives them encouragement to continue to do what they do so well. After all, southern writers represent all of us who live in the South.
Who is your favorite local writer?
I really enjoyed George Weinstein's Hardscrabble Road. George came to our book club and spoke about his experience with writing his novel. He was a delightful and interesting guest. I also like Marilyn Baron, who is both a neighbor of mine and a friend.
Do you envision any future changes for the website that you would like followers to know about?
Right now, the website is just a hobby for me, as I still work full time. However, once I retire I would like to revamp the website, maybe switching it over to Wordpress instead of Expression Web as its software platform. This will make it more in tune with the 21st century technology.
I would also like to have links to interesting articles and other related websites. As previously mentioned, I would really like to get serious about having a meaningful book club section.