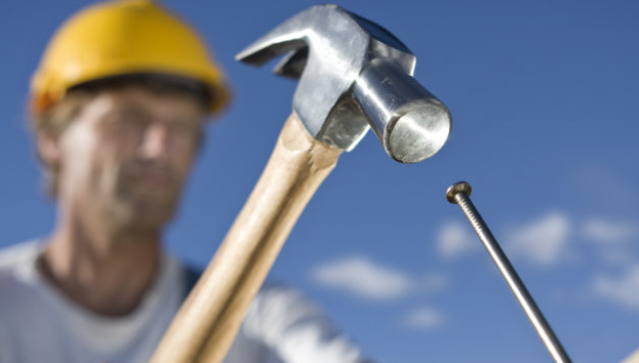 It's Hammer Time! 4 Concrete Reasons to Remodel Your Home in 2017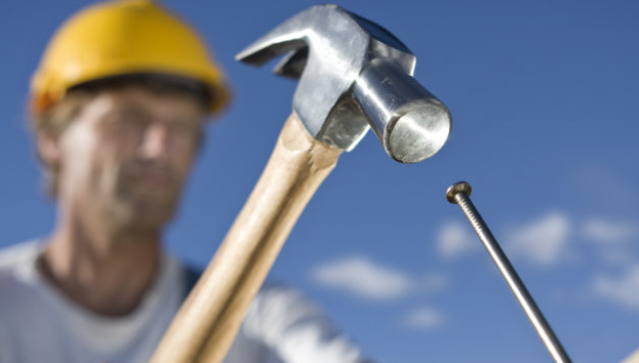 It's Hammer Time! 4 Concrete Reasons to Remodel Your Home in 2017 You know how you've always wanted to expand your family room to make it more open? Or how you've been dying to add an extra bathroom that you can have all to yourself? Well, our magic eight ball says the outlook is good for your home upgrade dreams: 2017 is a great time to finally take the plunge and renovate or remodel.

Why? Well, according to home improvement experts, your renovation will cost less today than if you were to wait until next year—for a variety of reasons.

"Concrete doesn't double in a month, but costs do continually tick up," says Dan Bawden, chairman of the National Association of Home Builders Remodelers and owner and CEO of Legal Eagle Contractors in Houston.

Bawden says renovating will never get cheaper than it is now.

If you're a glass-half-empty kind of person, that news might bum you out. But we take it to mean 2017 is the most cost-efficient time to renovate. Do it soon—here's why.

Reason No. 1: Consumer confidence is improving
As job growth increases and wages improve, people generally feel good about the economy and their future. That makes them also feel good about investing in home improvements.
"Remodeling decisions are made by families based upon their consumer confidence," Bawden says.
And that confidence, for now, is increasing. In December 2016, the Consumer Confidence Index posted another gain and reached 113.7—a virtually giddy number compared to when the index tanked to its all-time low of 37.7 in January 2009, the height of the Great Recession.
Bawden calls today's confidence levels a "rising tide of optimism."
"Last year we had a record year in my company, and I think 2017 is going to be a great year," he says.

Reason No. 2: Contractor and construction worker availability is decreasing
Now we know 2017 is shaping up to be a busier year for contractors. That's good news for the economy! But the bad news is this: The busier those contractors get, the longer you might have to wait to begin a remodeling project. Bawden says he already has a six-week wait period to begin new jobs, which is partly due to a dearth of skilled tradesmen available for hire.
And there's a double whammy: There's also a national shortage of construction workers—and these workers are not getting any younger.
"The average guy working for me is 55," Bawden says. "It's hard to find new people who are good."
So if you're hoping to squeeze in a home remodel or renovation, it's better to do it now, before you're relegated to the back of a very long line.

Reason No. 3: Financing is still affordable
Although some people might be sitting on piles of cash they can use for a remodel (we're not jealous or anything), many rely on financing—often by borrowing against the equity in their homes. And these days, it's a great time to take out a home equity loan or line of credit because home prices are rising and loan rates are still low.
But loan rates are certainly on the rise. At the end of November the interest on home equity loans stood at 4.82%. By the end of December, the rate was 4.97%. And in mid-January of this year, we're looking at an interest rate of 5.21%.
Still, keep this mind: Even though borrowing costs are rising, so are home values. Lower inventory and mounting demand have bolstered home prices. The median existing-home price in November 2016 was $234,900, up 6.8% from November 2015, according to NAR research.
As the value of your home increases, so does your equity. And it's primarily the equity in your home—the difference between the fair market value of your home and what you owe—that supports a loan you can use to add that bathroom or replace the roof.
"Having more equity opens up more opportunity," says Jonathan Smoke, chief economist of realtor.com®. "Since interest rates are low and equity is up, now would be a great time to look into applying for a home equity loan."
Reason No. 4: Material costs will increase
No matter how low U.S. inflation might be, prices for building materials manufactured around the globe always seem to go up. Even though inflation may be low here, it could be rising in Italy, where the bathroom tile you love is manufactured. Or tariff pressures might make that slab of granite from Brazil more expensive.
The result is that building costs, labor, and insurance, always rise—perhaps not quickly, but inevitably. And wouldn't you rather remodel when it's cheaper?
"If you (renovate) a house two years from now, it will be more expensive," Bawden says. "Prices are always going up."
Written by Lisa Kaplan Gordon is an award-winning freelancer who's written about real estate and home improvement for realtor.com, Yahoo, AOL, and many others. Follow @kaplan_lisa