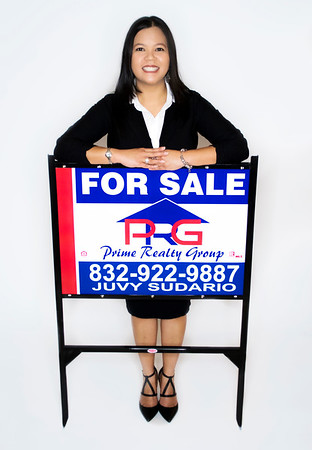 Interview with Juvy Sudario, your local REALTOR® for Southbelt Ellington.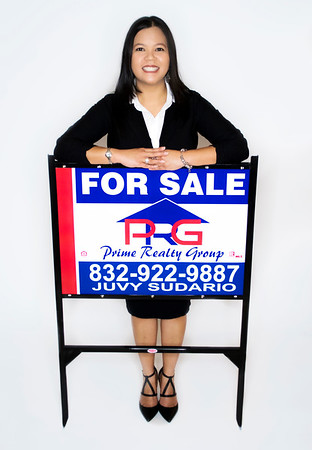 Summary
As a working mother, I know how difficult and stressful it can be to sell or buy a home. I have been on both sides as a seller and buyer. I have been a licensed Realtor® since 2002 and also worked in Quality Assurance since I was in high school. I have extensive knowledge of the Southbelt community, Harris County and surrounding areas which allow me to provide valuable information to my clients in negotiations and transactions. Whether you're a seller or buyer, you need a competitive edge and the real estate expertise to get ahead in real estate today. I know the strategies to help you get the most out of what you want. I will consult and guide you every step of the way. I will find or sell your home by using the newest and updated technology of today. My real estate knowledge and experience allows me to proficiently evaluate, acquire, manage and sell real estate to the fullest. I have been recognized for strong interpersonal skills, excellent analytical, time management, organizational skills and have a reputation of integrity, professionalism and strong work ethic. Allow me to alleviate the stress of buying and selling a home can create. Call me today and I will dedicate myself to ensure you and your family are happy with all your real estate needs.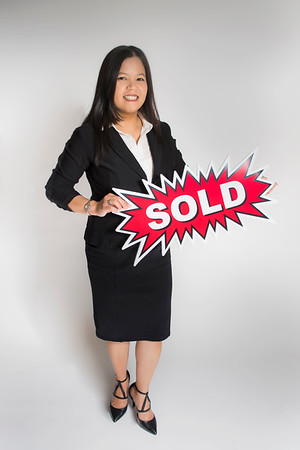 What makes you stand out from other realtors?
I am motivated and take no short cuts in all transactions. I make time for my clients and make sure I listen to their needs and communicate with them routinely. Buying or selling a home is a milestone for all parties, I want everyone involved to leave the closing table happy and to feel like they are winners.
Why did you become a real estate agent?
I became a real estate agent to follow in my Daddy's footsteps because he was a real estate agent. I loved going with him to see the different houses he was showing or selling for his clients. I loved it so much I wanted to be an agent too.
What do you do for fun?
First and foremost, I love to spend time with my family and friends. I love being involved in the community by volunteering at my daughter's schools, attending church functions, eating and socializing at local events such as the Southbelt BBQ Cook-off, watching local plays & events at the schools, walking the hike & bike trail, and so much more. I also LOVE to travel.
What's the most memorable experience you've had with a client?
I have had so many wonderful experiences with my clients, but the most memorable experience was when I was showing a buyer a home and the seller's friendly Labrador wanted all their attention. The Lab wanted to play fetch and would take his ball for my buyer to throw in the pool for him to fetch. My buyers spent more time playing with the Lab than looking at the home. The buyer's loved the home and when it was time to sign the contract, they asked me if I can ask the seller if the Lab comes with the home (:
What are some odd requests you've had from clients?
I was asked to represent buyers already working with an agent. They felt they were not getting the other agents 100% commitment to help them find a home.
What's your favorite piece of technology?
My Galaxy Note and Microsoft Surface... Can't leave home without it (:
What is something most people don't know about you?
When I graduated high school I wanted to go into the U.S. Navy, but I couldn't. To experience the military I joined the UH Army ROTC. I had such a great time working with my platoon, rappelling off the UH stadium, jumping full gear into the water, camps and so much more. I even miss the early PT marches around the UH campus.
Who are some of your business idols and role models? And why?
My parents are my biggest role models. They have always been so encouraging and taught me the value of having strong work ethics.
If you were an animal, what would you be and why?
Astrologically, I was born the Year of the Horse - warmhearted, easygoing, optimistic, with strong action and executive power.
What do you love about this neighborhood?
I love everything about this neighborhood... I love the diversity of the community from the people, foods, and individual differences. The neighborhood is friendly and there are so many activities for all ages ... hike and bike trails, parks, different leagues such as basketball, baseball, football, cheer leading.
Favorite Quotes:
"Let your smile change the world, but don't let the world change your smile." ~ Connor Franta
"All things are possible" ~ Matthew 19:26
Website/Blog: http://www.har.com/JuvySudario
Facebook: http://www.facebook.com/J.Sudario.TxRealtor
Twitter: http://twitter.com/JSSudario
Instagram: http://www.instagram.com/juvyss/