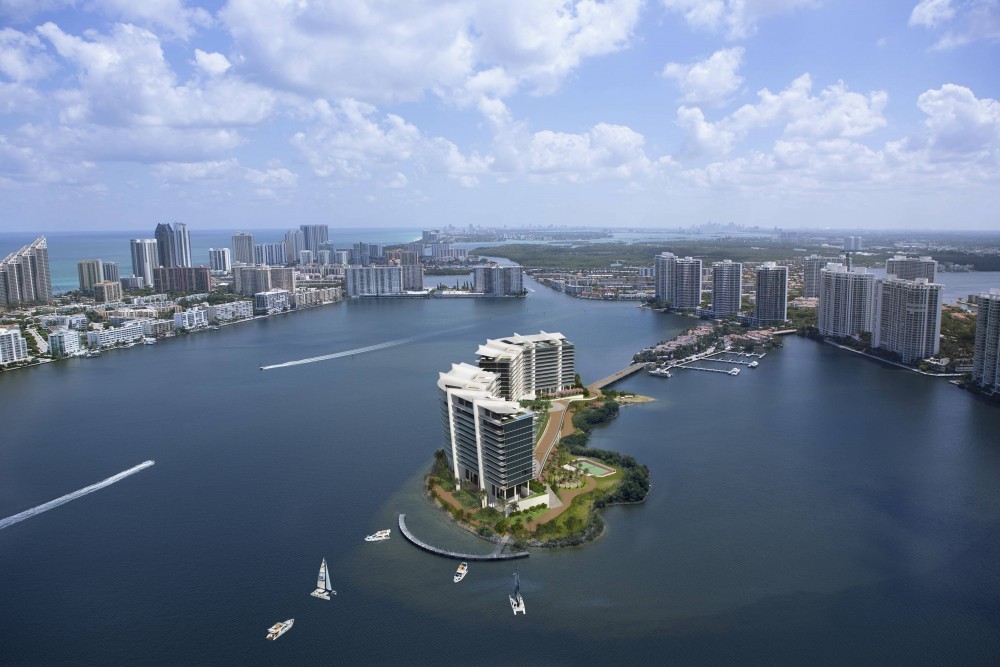 Miami's hottest, top luxury development... (with local Realtor Bernhard Westermayer from the I Adore Miami Team)
Summary
Recently we met with local Realtor Bernhard Westermayer from the I Adore Miami Team to learn more about the newest top luxury Condo in Miami.
What was one thing that really impressed you about this development?
Well, hands down, the location! It is just very unique to be able to live on your own island, yet you are basically still in the middle of the city and only minutes from the best beaches in the area. When I was driving up I realized you really have a water view wherever you look. And I like that it has a very private feel to it, a perfect place to retreat from the hustle and bustle of the city and from daily life.
The project is still under construction, how did you get to see it?
A couple of weeks ago, I had the great opportunity to tour the area by helicopter - which was super interesting. It gave me an impression of the view the owners of higher floor units will enjoy. Absolutely breathtaking! Last week I got to see the inside and walk the building, which is actually coming close to completion. The quality of the unit I visited was outstanding, the developer really focused on top materials and finishing.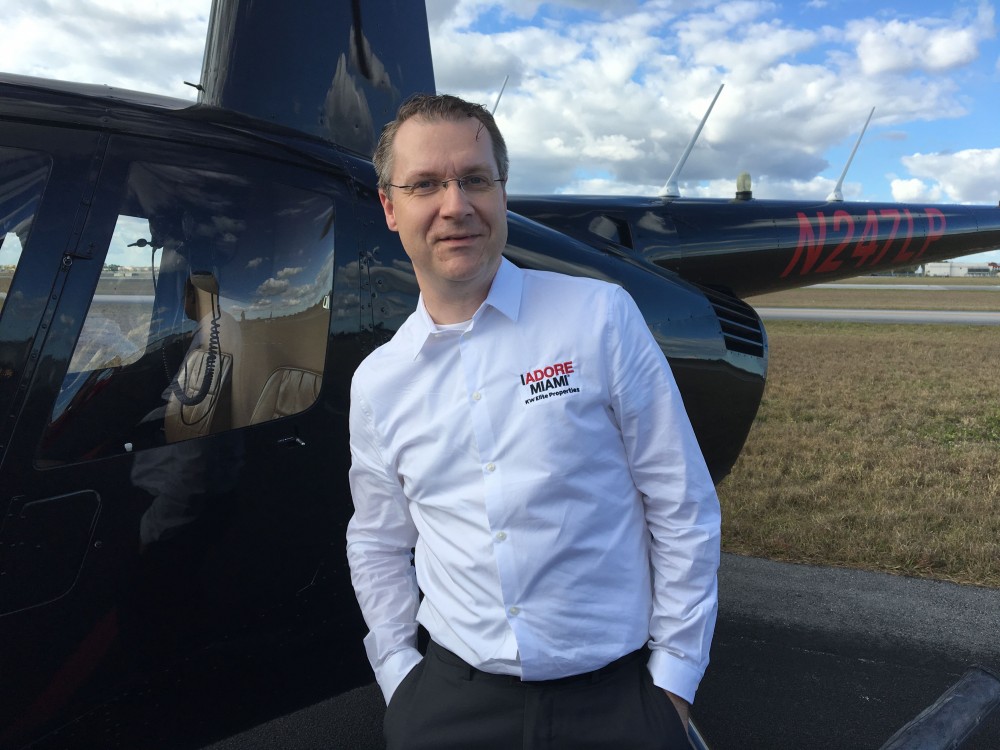 Can you give us more details about unit types and amenities?
Sure. Units come with 2, 3 or 4 Bedrooms and range from 2500 to 9500 square feet. Floor-to-ceiling glass on all exterior walls, large balconies, flow-through layouts, luxurious fittings and finishes and modern, European-style kitchens. And the best… water view from basically every room of your unit (except some bathrooms and laundry room). From several pools, tennis court, jogging trail, concierge service, private marina, private beach, kids playground, two-story gym/spa and much much more…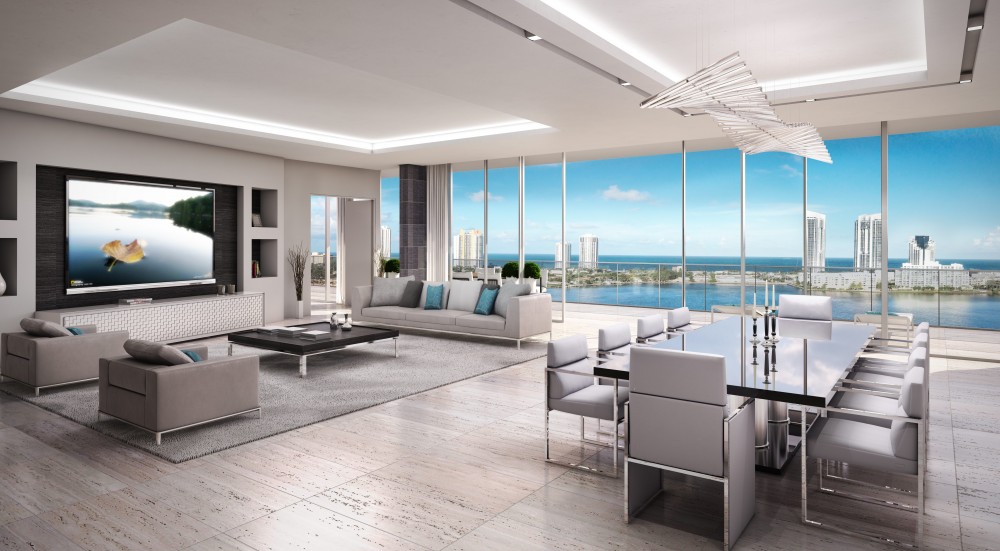 Any amenity that really caught your attention?
Yes. The dining possibilities at the building include a dining terrace, private dining room with catering kitchen, restaurant service at the private beach club, a cigar lounge and a wine cellar/tasting room. But owners also get an included continental breakfast. It's so convenient not having to worry about making breakfast... imagine just heading down to the restaurant and grab a quick bite on your way out to your office in the morning!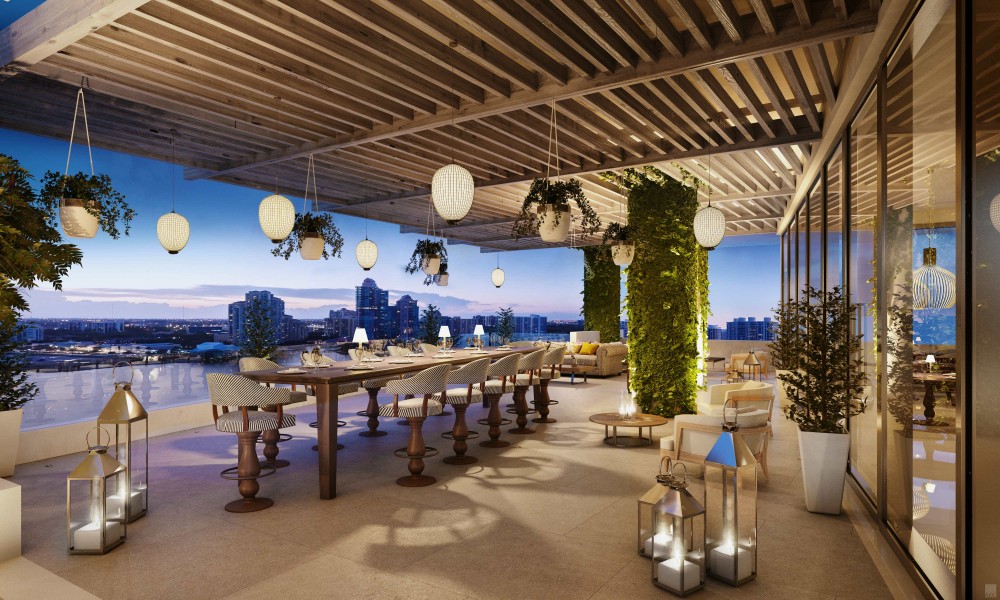 Where did you see the most demand and interest for this development coming from?
Right now I am working with a customer from Canada, who is looking for a luxury, waterfront property that is perfect for hosting and having friends over. So they really liked this project. Also from Latin America, especially from Brazil we had several inquiries and from the domestic market around New York and Chicago we have seen a lot of interest. Even locally, we have shown the building to several customers wanting to upgrade from their current home.
How can anybody interested get more information about this project?
The IAdore Miami Team has many years of experience selling new projects and developments. It is important to contact me or any other of our professional agents so we can represent you in your purchase. If you contact a developer directly, you would not have any advantage in pricing. A developer's interest is to sell their product. If you come to our office first, we can represent you in the purchasing process, we will stand behind you to protect your interests and guide you through the entire deal. Plus our team knows about all the newest and upcoming developments in Miami and South Florida – so we can show you several projects to find the one that will be your perfect future home or vacation home.
What do you love most about the neighborhood?
I'm a big fan of South Florida. With this project I think as an owner you are right in the center of everything, close to Aventura with great schools and shopping and close to the amazing beaches of Hallandale Beach and Sunny Isles. And in only 15 minutes driving, you can go for a stroll in either Downtown Hollywood or on the Boardwalk, enjoying an oceanfront drink.
For more information on this or other luxury developments, Condos or Homes in South Florida, please reach out to us at 786-530 1545 or Bernhard@IAdoreMiami.com