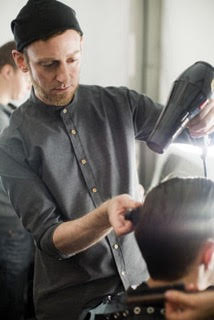 Moods Hair Salon in Yaletown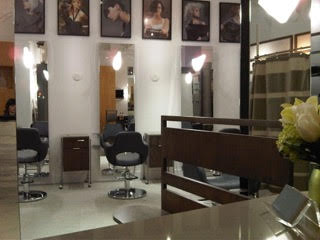 Describe your business.
Moods is a boutique size salon in the heart of Yaletown. We have a handpicked team of the best stylists in Vancouver! All of our stylists are involved in creative and educational projects outside of the salon to keep themselves motivated and on top of the current trends in hair. Moods has been in Yaletown for 20 years and in business for over 40 years in Vancouver.
What made you decide to open this business?
The 3 current owners of Moods all started as stylists in the salon and gradually became owners in the business. I actually started as a client at Moods and loved the experience I had in the salon so much that I changed my career direction to become a hairstylist!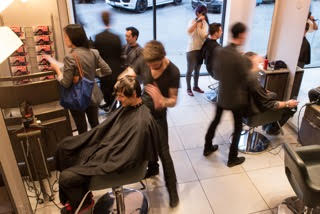 What was it like when you first started?
When we first moved the salon to Yaletown from Granville Street 20 years ago, Yaletown was a very young neighbourhood so it has been amazing to see the evolution of the area over the years. Originally it was quite an underground neighbourhood so it has been interesting to watch the area mature with new buildings, the Canada Line and many incredible restaurants and boutiques coming to the area.
What has surprised you most when owning a business?
Having a business always keeps you on your toes! You can never get complacent as the industry and business approaches change over the years. We always have to challenge the way we do things and explore new avenues.
What would your customers say they love most about your business?
We really try to look at the whole experience for the client from our website with online chat options for booking with reception, to curated music selections, and a team of stylists who really listen to their clients' hair needs. It is really important to us to educate our clients on how to maintain their look for the next months after they leave the salon so they continue to look great!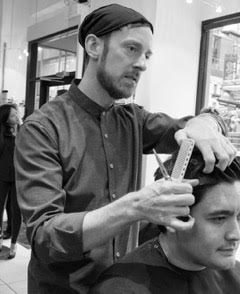 What's the most memorable experience you've had working with a customer?
We had Florence of Florence and the Machines in our salon to have her colour done and later to our surprise she talked about her great experience at Moods on stage in front of a sold out show at the Commodore.
What is something most people don't know about the business?
All of our stylists have been winners or finalists in some of the top North American competitions. We have worked on shows at Fashion weeks in New York, Paris and Milan including Victoria's Secret. Some of the other projects include MTV Canada and Canada's Next Top Model.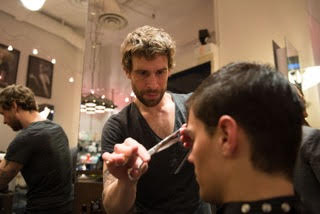 What do you love about this neighbourhood?
You really never need to leave it! You can literally walk down the block to have every service you would ever need done from skin, nails, waxing, lashes, eyebrows and hair at each specialist boutique spa. There is no shortage of amazing places to find a healthy and delicious meal!
What are your favourite places to go in the neighbourhood?
I currently am frequenting UPJuice, Chasers and Zend to stay on top of my New Years resolutions, but you'll probably see me at many of the local restaurants.
Twitter: https://twitter.com/moodshairsalon
Website/Blog: http://www.moodshairsalon.com
Instagram: https://www.instagram.com/moodshairsalon/