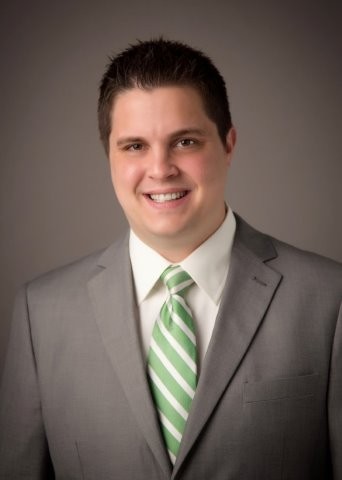 Mortgage Lender in Lakeville, Meet Scott Roiger - Senior Loan Office with Bay Equity Home Loans
Summary
Scott Roiger is a local loan officer that has his office right here in Lakeville. You'll instantly see how personable and approachable Scott is the minute you meet him. He has a great laugh and a warm smile. He's not only a top trusted loan officer but also a devoted father to a beautiful daughter and husband to his wife, Brittany.

You can contact Scott Roiger at sroiger@bayeq.com or 507.226.2288. His office is located at 10539 165th Street West, Lakeville, MN 55044 along with his license information: NMLS ID#76988.
Why did you become a mortgage lender?
Scott has a Bachelor of Science in Finance from St Cloud State University. During college he started working at a car dealership and became a Finance Manager with them. He was the Finance Manger for over five years and decided the he wanted to try something different. Scott's best friend's brother was a loan officer which prompted Scott to connect with him and the rest is history. Scott has been a Loan Officer for 5 years and he said that he "wouldn't change a thing."

What are your favorite things to do in the neighborhood?
Scott said then when he has free time from his lending career; he enjoy having BBQs, bonfires, and walking the dog.
What are your favorite restaurants in the neighborhood?
Lakeville is constantly growing and adding new restaurants all the time. Lakeville Brewing Company (LBC), Cracker Barrel, and Harry's Cafe are Scott's favorite restaurants in Lakeville. I'm a big fan of LBC and Harry's myself. If you haven't been to either....it's a must!
What is the most random thing you've ever watched on Netflix?
This is one of my favorite questions as you never know what people will reply. Scott said his most random thing he watched was Bob Ross- Beauty is everywhere. Sadly, I have also watched this and dressed up as Bob Ross for Halloween. Bob Ross can really put together an amazing painting in 30 minutes!
What do you do for fun?
Golf, concerts and sporting events, relax with family and friends are the primary things Scott Roiger likes to do for fun. Recently, Scott participated in our Imperial Home Team's "Giving Back to the Galaxy" on May 4th (yes....May the 4th Be With You). We packaged enough food to feed 39 children for an ENTIRE year at Feed My Starving Children. Wonderful day and we're excited that Scott was able to participate in it with us.