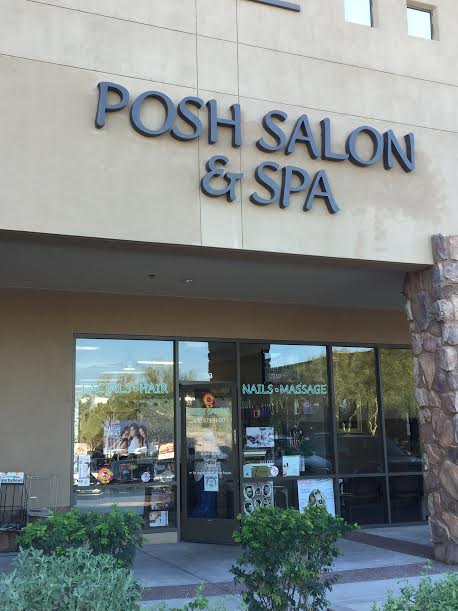 Posh Salon and Spa in Scottsdale meet the Owner - Stylist Cyndi Davis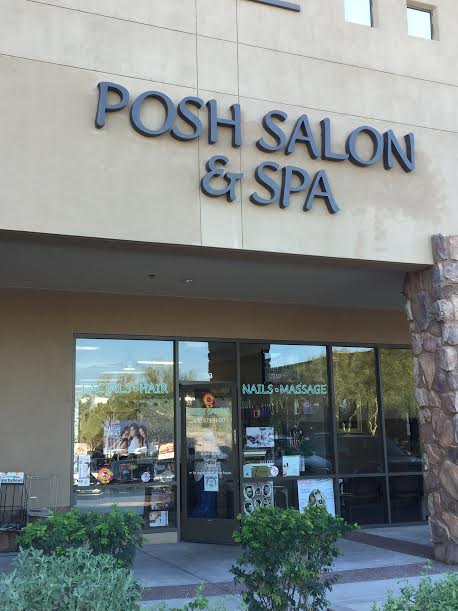 Interview with Cyndi Davis, conducted by local REALTOR® Monica Holtzhauer
Summary
I know Cyndi professionally because she cut and highlighted my hair about 10 days before I had this photo taken for my business card last year. Perfect example of the straight edge razor cut. Located in McCormick Ranch Market Place Plaza.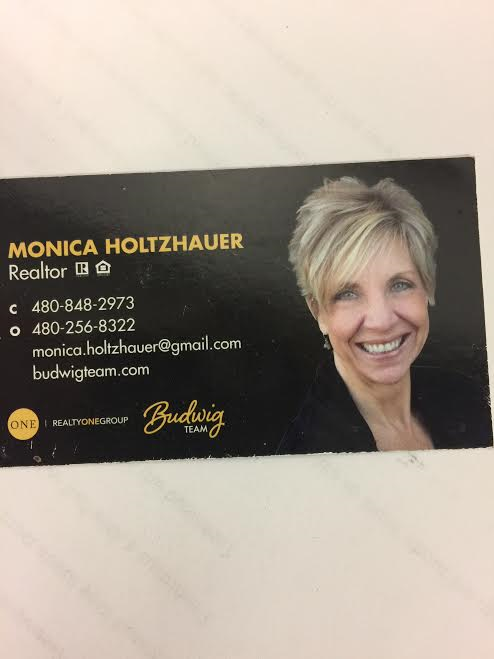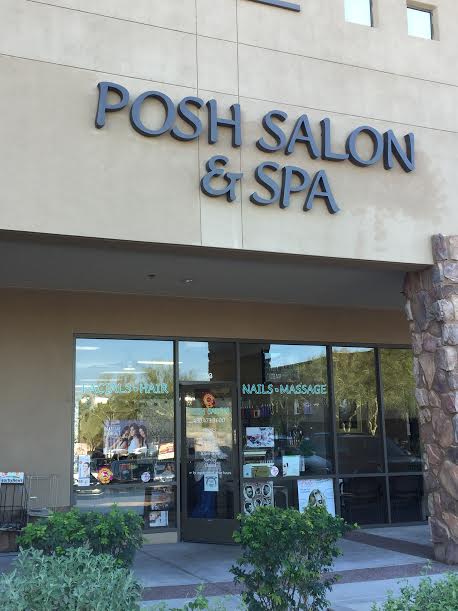 Describe your business.
Posh Salon and Spa is a full service hair salon for hair cuts, color & highlighting, weaves, extensions, straightening, conditioning and bridal parties. Spa packages include body treatments, manicures and pedicures, waxing, facials and cosmetics.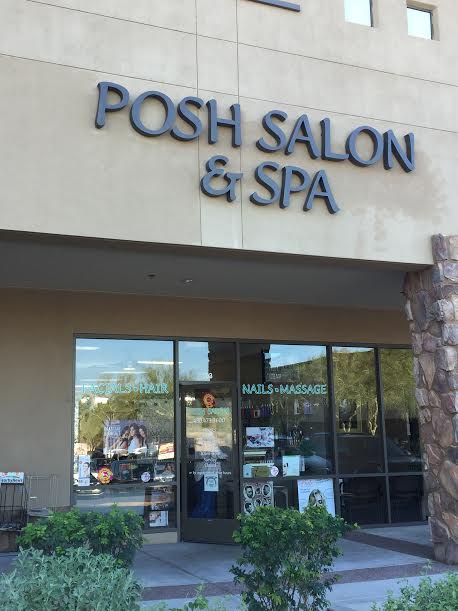 What made you decide to open this business?
I've always been creative and love styling hair whether it's cutting or coloring. I've been a stylist for over 20 years and I've owned my own shop for the last 14. I moved to the current location here at McDowell Mountain Ranch Market Plaza 4 years ago. My clientele followed me over and I've picked up so many new clients with the better location. I specialize and love doing cuts with a straight edge razor.
What was it like when you first started?
My kids were in school and they would come off the bus to the salon. My clients were so wonderful and got to know my boys.
What has surprised you most when owning a business?
I'm married to it. LOL
What would your customers say they love most about your business?
We always hear how friendly we are here. People just feel welcome and enjoy being here.
What's the most memorable experience you've had working with a customer?
There are many but unfortunately the most memorable are usually sad. Having to do with Cancer ... or some illness ... It gives all of us joy to be able to help women who don't feel so great about themselves or sho are hurting be able to feel good again. we love being able to fix problems with hair by cleaning up a bad cut, or finding the right product for dried out hair. That's the best part.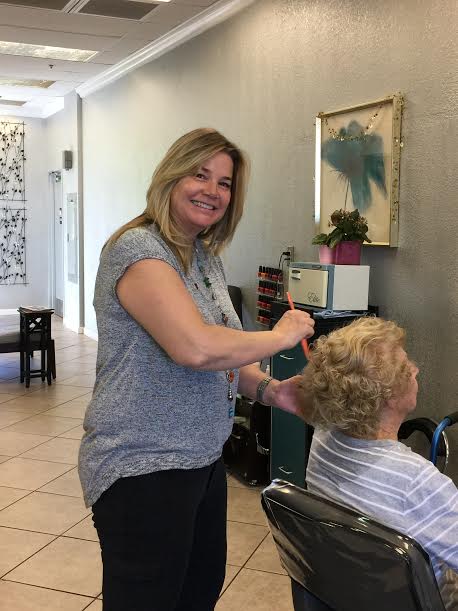 Do you have any exciting plans for the future that you want customers to know about?
I just got new sinks and basins last month along with beautiful and comfortable new chairs! Everyone has been loving them. The wash bowls are so good for the neck.
What is something most people don't know about the business?
I said ...." that you're married to it, LOL" Cyndi also added that little do people realize, sometimes she's thinking about their hair at night and really takes it personally that they like it.
Who are some of your business idols and role models? And why?
I love Jose Eber. He was so great at one of the seminars I attended in Dallas.
What do you like most about being an entrepreneur?
That I can create a relaxed working atmosphere. Before I had my own shop, I worked in salons that required certain things from the stylists. Like wearing high heels, or dressing a certain way often by wearing accessories such as necklaces and earrings or scarves. In my shop, the stylists can dress to who they are. We treat all of our clientele as individuals and equals.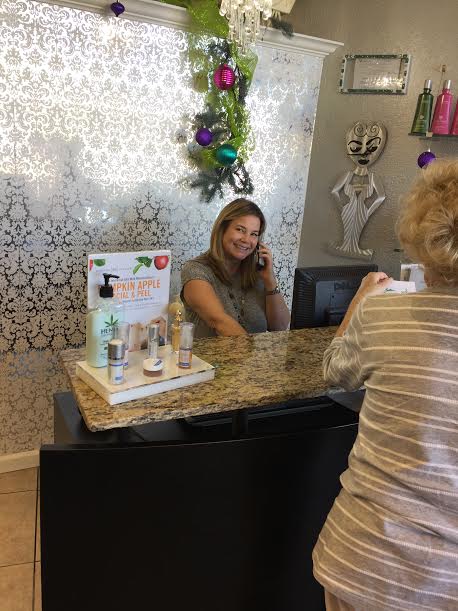 Do you have any advice that you want to share with other entrepreneurs?
Be ready to put your time, and heart and soul into it!
What do you love about this neighborhood?
It's very family oriented. There are moms and dads and kids around all the time. We get whole families coming in and I have families where I cut everyone's hair ... just on different days ;) Then we have the winter visitors who come in and we enjoy the stories they share.
What are your favorite places to go in the neighborhood?
The Vig is coming up here to McCormick Ranch. I want to try it. I also love Caio Grazie.
What are your favorite things to do in the neighborhood?
Everything
Why do you think it's important for people to shop local?
I love Scottsdale and it's a great place for all kinds of people to live. I have four stylists working with me here and all of us truly care about every single client that comes in to this shop. It is important to us that people have a great experience here and love their hair. we care about how people feel about themselves.
Facebook: http://www.facebook.com/salonspaposh/?fref=ts
Website/Blog: http://poshsalonandspa.com/