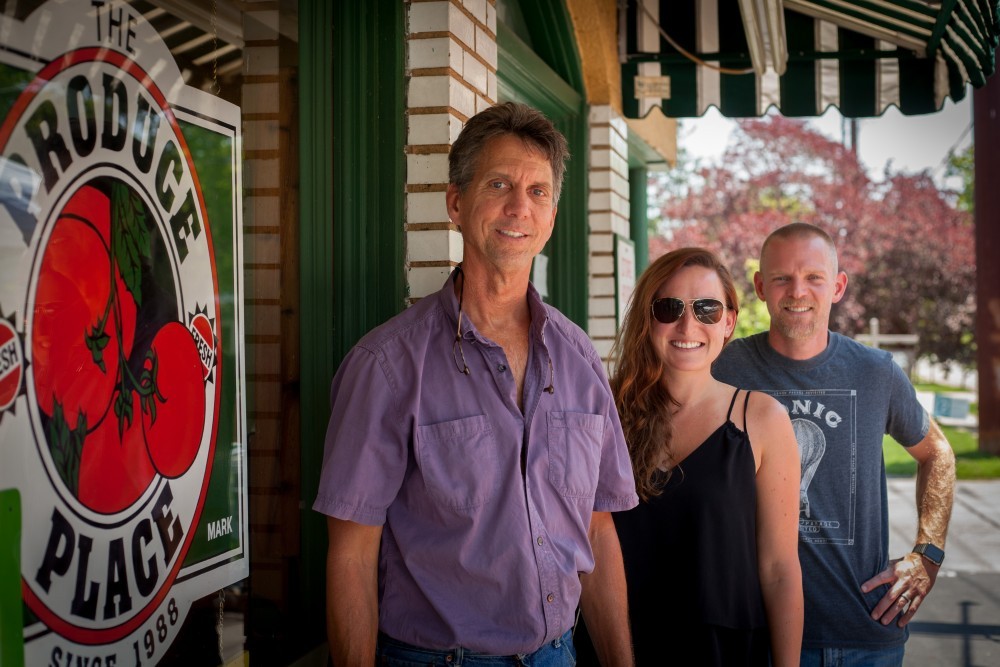 Produce Place, the local experts on all things delicious!

Hear from our local experts on fresh produce for the best way to eat tomatoes, what they are most thankful for, and how Sylvan park has transformed around Produce Place for the last 29 years.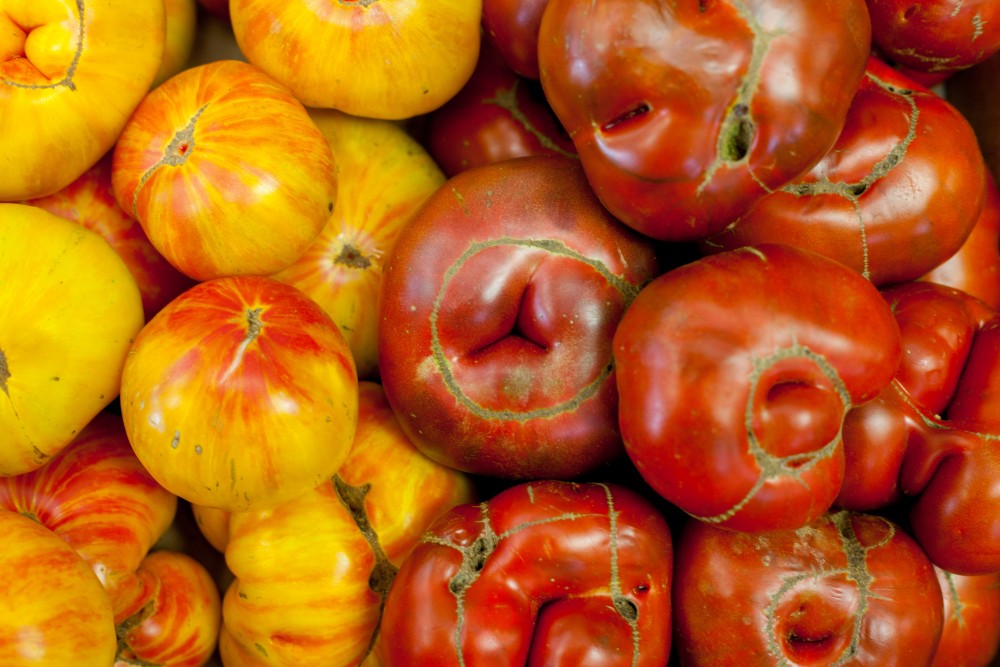 Describe your business
Produce Place is similar to Whole Food's but way smaller and much more personal. Our specialties are local and hand picked items. It is unique in a way that we talk to our growers and discuss a market price that works for the grower, for us, and for the customer. We want the grower to make it worthwhile to come to us. We have a low waste factor and they tend to come to us first. As an example Greener roots, who sell lettuce locally within 8.9 miles, delivers to us before their supply runs out. We are at the top of their list even when they are running tight on lettuce.
What made you decide to open this business?
People have been buying produce from the side of the road since the beginning of time and its one of those basic survivals, people have to eat. That was something I didn't have to create. Secondly, I worked in a grocery store for a long time and that brought me to the point where I had a lot of opportunity to try a lot of different tastes. I just thought red apples were red and green apples were green. Until I worked at it, I didn't realize the varieties were different and the taste were different. I learned that that's what I wanted to pass along.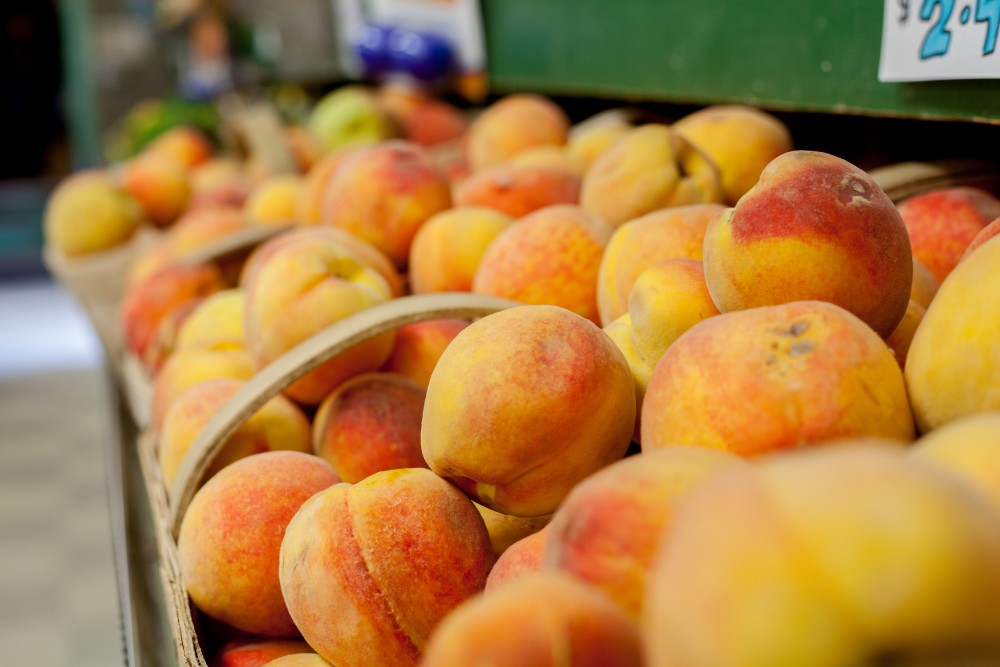 What was it like when you first started?
Sylvan Park used to be a place for musicians to live because it was close to Music Row but affordable. We sold to a lot of singer songwriters, a lot of them made it and a lot of them didn't! The neighborhood was "rough" back then but you could buy a house for forty thousand dollars. We weren't even a big little town at that point, and now Nashville's a city.
Sylvan Park has changed and evolved and we have new customers. For awhile we didn't have 30 somethings because they didn't know how to cook, and I was concerned about that. But the cooking shows in the 2000's changed things. It became more popular for the 30 somethings to have a go at cooking. And with fresh food, especially in the summer time, it's easy to cook a big meal and it be very good. I think thats what were doing, passing that on to some of the younger generations that live here.
What has surprised you most when owning a business?
It's a dual answer. The customer base we have had here from the beginning, theres a lot of them still with us. And with the dual end of the question our key staff members, Steve and Eric, Terry the bookkeeper, Burhan. Put all them together it's over 100 years just those four. Surprised by it I have to say is the wrong word, I'm fortunate more so than being surprised. That's made a huge difference.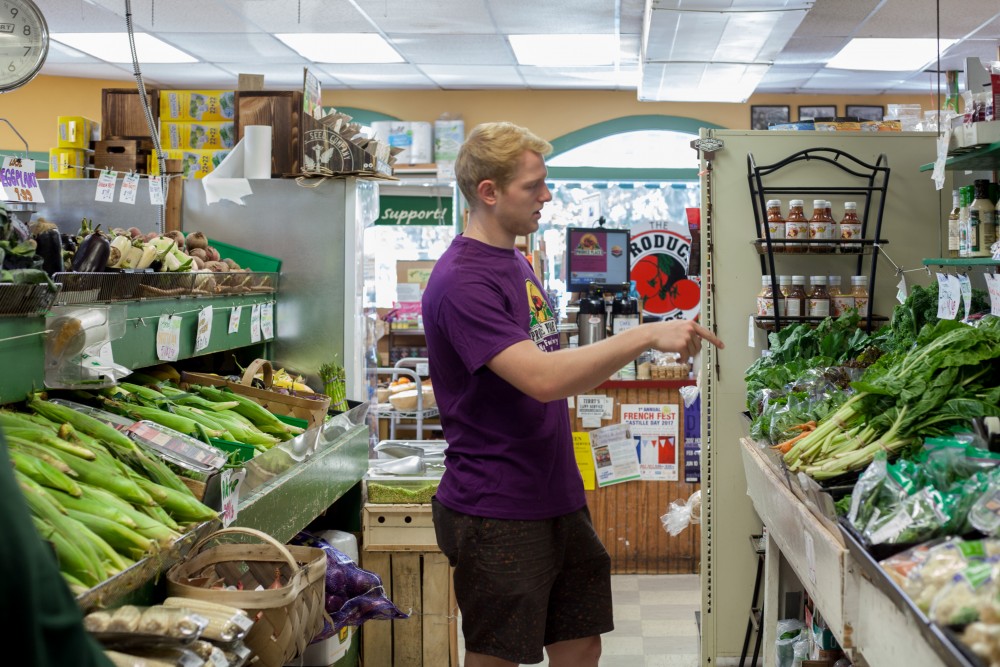 What would your customers say they love most about your business?
The staff! And so much variety in such a small space. It's kind of elbow touching scooting around in there. We have a very tolerable customers, everyone is courteous to each other. Even when there 22 people in the store, and the only aisles you can go through both ways are the first one and the middle one. Forget about the two on the right, you know you're going to get cozy passing by.
What is something most people don't know about the business?
A long time ago, in '92 or '93 about this time, I just decided on a whim that we were going to have a sidewalk sale. I said I'm going to bring a pallet of watermelon, a pallet of cantaloupes, a bunch of corn and peaches, and just stack it out front. So we did that. No tent, just put it out there. And I stayed outside and attended it answering questions with the door open because it was a nice day. And I recall that one lady, she goes inside and walks back out with her daughter and says "they got a whole lot inside!" And you know some people think we just have apples, oranges and tomatoes and that's it.

We also taste everything before we buy it. We've got our peach sources, two mainly that we deal with, we'll go eat one and say "man thats pretty good" and then go to the next and if they're better we'll go buy more there. We don't mean to hurt their feelings or anything, but the taste is right there in the peach. But it's up to us for our customer, to get the best we can get.
What do you love most about the neighborhood?
It's accessible to the produce place! It really is though we have sidewalks and really it easily accessible to everything. We have a lot of walk ins, its very convenient living over here. If your going out of town you can go east, south, north, or west, in one minute. I think we have to go a little further now until we see cows, but we are still close to getting out of town.
Anything exciting going on that customers should know about?
When summer starts, it starts with strawberry's in the late part of April. And we start with Boston ferns in late march, thats a right of spring we use to announce its coming! We try to educate the people to love strawberry's because most eat strawberry's outside of the season. There's only about 10 or 11 weeks when strawberry's are really good. And we want to teach all of our customers to look forward to the seasons. Strawberry's, blackberries, we even have corn picked fresh in the morning and brought in that day. And we want to pass this on to our customer base, to come taste the difference because there is one.
Where are your favorite places to go in the neighborhood?
My wife and I enjoy walking to downtown Sylvan park having dinner and then walk back home. We like sitting in one of the cozy corners in Park cafe in the winter or the patio when it's nice. Or go to Cafe Nona and reminisce on what it used to be like. Really, I like to go into all the eateries. McCabe has been there forever and local taco. I enjoy all of them, and I make sure to call for reservations. I still get my gas down there, it's convenient and independent. The rec center is great too.
Why do you think it's important for people to shop local?
Well small business is difficult enough and I believe as long as we have a fair priced product, we can offer that. I understand the convenience of supermarkets, however we have a lot of people that will pass three of those on their way here. And we teach our staff that. That these people could shop somewhere else. They didn't just drive by and turn around. They were thinking about it 30 minutes or an hour ago, to stop by the produce place. So we need to make it a destination thats going to be a good stop.

And you know we've been buying local here since day one and buying from the grower is always going to be better than buying from the mega farm.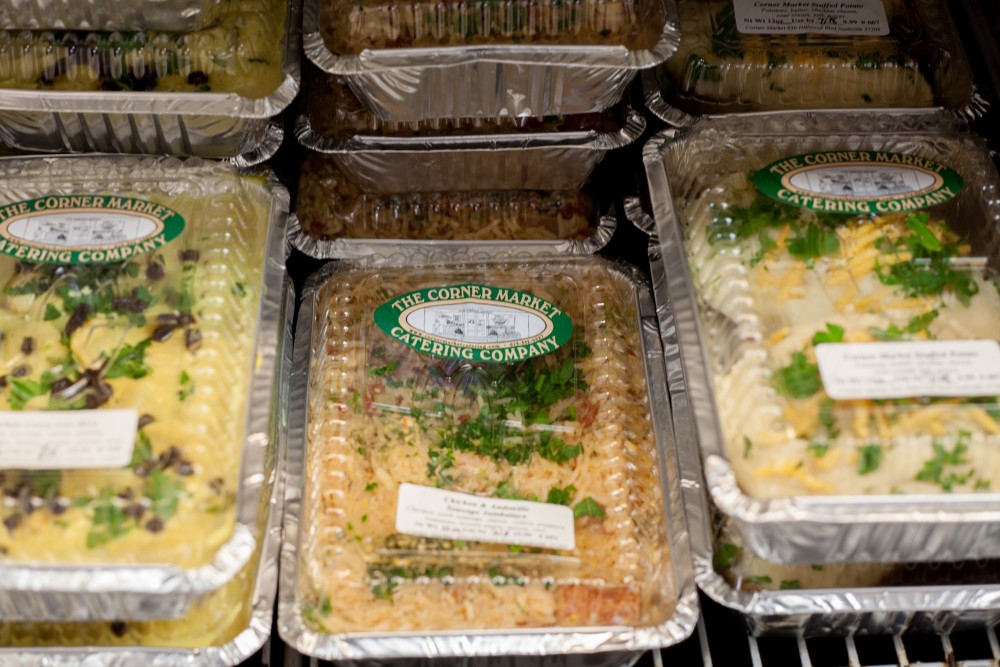 Out of all the produce you sell, which one do you get most excited for it to come into season?
Tomatoes! and thats just by a little bit because strawberry's are the ones to bring that lush start. And we yearn for peach season too, it comes before the tomatoes. Just a good ripe tender juicy peach that's full of flavor. And we are extremely picky about it. Just because it comes from South Carolina doesn't mean it's the best. It's just like anything else, the flavor comes form the climate, rain, and minerals in the soil.
Any advice on how to serve this produce?
Eat the tomatoes like an apple over a sink. Eat it over the sink the first time, and that way you'll know where you don't want to eat it! You don't want to eat it in the car!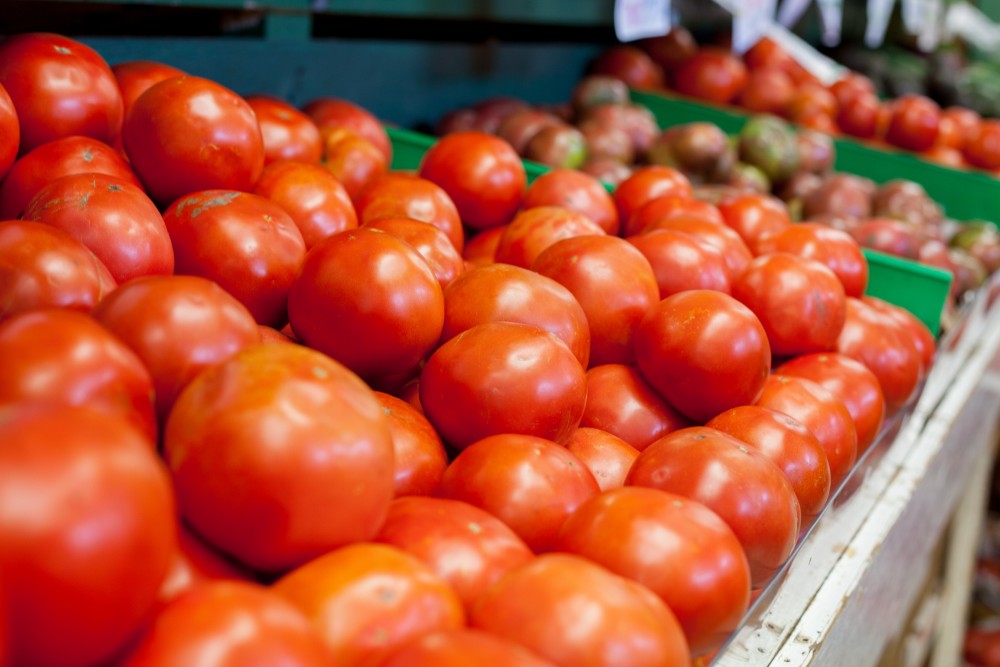 Do you have a favorite tomato recipe?
Like an apple over the sink! If you don't like it that way. There isn't a recipe that will make you like it.