Recreation Northwest in Grants Pass, meet the Co-owners Molly Prive and Alison Orozco
Summary:
It was wonderful interviewing Molly Prive and her daughter Alison Orozco! What is a city without its Parks and Recreation department? Well Molly and Allison (Allison proudly standing next to GP Recreation sign) have kept this vital service alive for the Grants Pass community! Their depth of knowledge about this town is amazing. They are the behind the scenes people in so many endeavors, and now you have an opportunity to get to know them too!
Interview with Molly Prive and Allison Orozco, conducted by local REALTOR® Sharon Lorraine, HomeQuest Realty.
Describe what your organization does:
Molly: Mainly what we do is facility scheduling for the city. We keep all the field events straight ,and so little league and softball questions people call here and we know who they should talk to. We try to stay very well versed on what everyone is doing. We publish the Grants Pass Parks and Recreation newspaper every quarter to share our knowledge.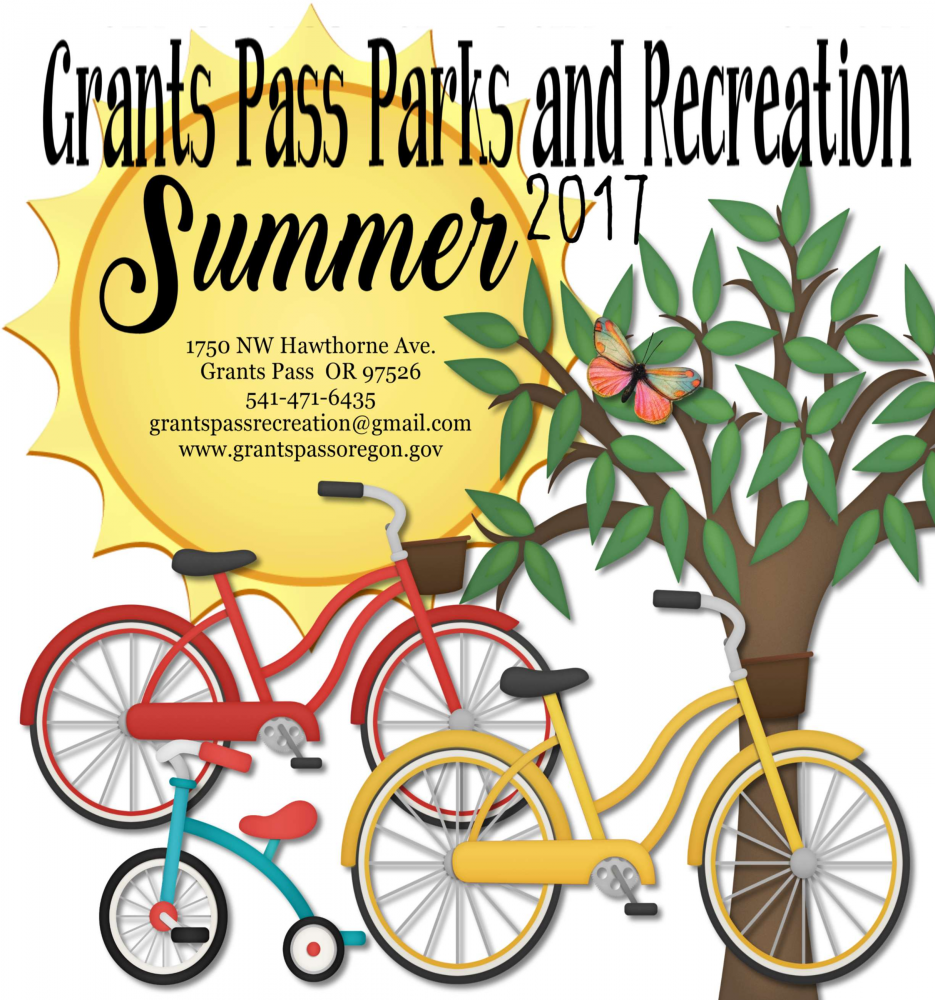 How did your business get started?
Molly: Recreation Northwest was born after a levy failure about 20 years ago. The way we understand it is that one day the Parks and Recreation department here in Grants Pass was fully functioning, and then the next day it was dark - and people had paid for basketball, and softball, and Little league, and that was county wide. So the community scrambled and formed different non-profits to get those things up and running. The soccer people, the baseball people, the YMCA picked up a lot of programs, and the Boys and Girls Club picked up some of the programs. So everyone figured out their own way to make it happen.

Pretty quickly the city realized they needed an interface between these providers now that were all doing their own thing. They also needed facility scheduling, so they needed a clearing house type of organization for information and getting everybody connected. So the city developed a contract and put it up for bid. Two guys that owned Recreation Northwest, one of them being the former Parks and Recreation director, formulated this type of interface and got the bid for the county in 1994. I went to work for them in 2002, and Allison went to work for them in 2011. Then in 2013 they wanted to retire so they sold us the company. And the city was very supportive and just let the contract keep rolling.

They city just put it up for bid again as it's a municipality function and contracts just don't go on forever. So, it went up for bid again. The bids closed at the end of last December and we got the contract again, and we're contracted for 5 years. It's our understanding we are the only city in the state that operates this way.
What do members love most about your organization?
Alison: We really make it nice for the public to have one place to call and get the answers they need. We do provide excellent customer service, and the fact that we're so diversified in what we offer the public. We also run the River Vista wedding site within the Reinhart Volunteer Park. If you've ever driven around that loop it's a beautiful wedding site that overlooks the river. It's very inexpensive to get married there compared to other wedding sites, Especially because it backs up to the river. It's only a $600.00 rental fee versus a two or three thousand dollar fee. It's the only site that I help with the wedding planning. I can book any of the other sites but the River Vista is the only site that I'm a little more involved in. There's a house rental there as well.

So people can rent the house in coordination with their wedding, and they can stay overnight and use the kitchen and things like that, but it's also about to be opened up on BRBO. It's also good for people visiting or coming to look at houses, and it's a beautiful place to stay because it's in the park, overlooking the river, 3 bedroom/2 bath, fully furnished. We have nightly rentals and weekly rentals right now so people can coordinate their stays with their wedding plans. It's mostly for weddings but we also book it for vacation rental stuff too.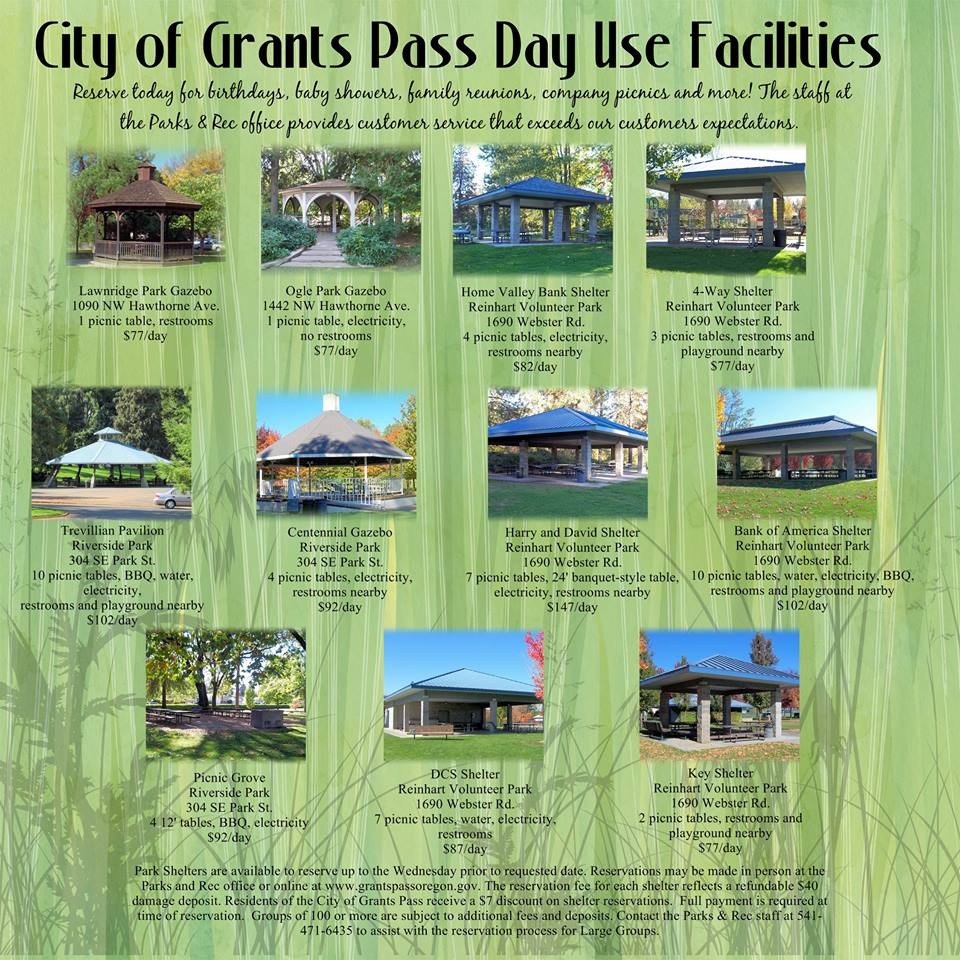 What do most people not know about your organization?
Molly: That after the levy failure there were a few things that never got legs. We had 18 teams. Now we'll direct people to those areas that didn't get picked up to whomever is running those teams. I guess you could say we're kind of like secretaries for the Park director and staff, because they're so much of the time out in the field working and unavailable. We can write letters for them and send them out. Whatever those guys need us to do. We enjoy it and really feel good about helping them too.

If someone is calling about Youth tennis or City League basketball, we run them. That's part of our contract to fill any gaps. If somebody came along and wanted to run Youth tennis, we would help them but we don't make any money off of it. We enjoy it, so we've set this up and we've got great instructors. They're outside on the courts playing right now. And then come fall and winter we'll run basketball for adults. Last year for swimming lessons, we didn't run it but we would direct them to the Y, and for football, you're going to call the Girls and Boys club. We've also got two volleyball groups that we sponsor. Flag football people are going to call Boys and Girls club. We try to be as helpful as possible.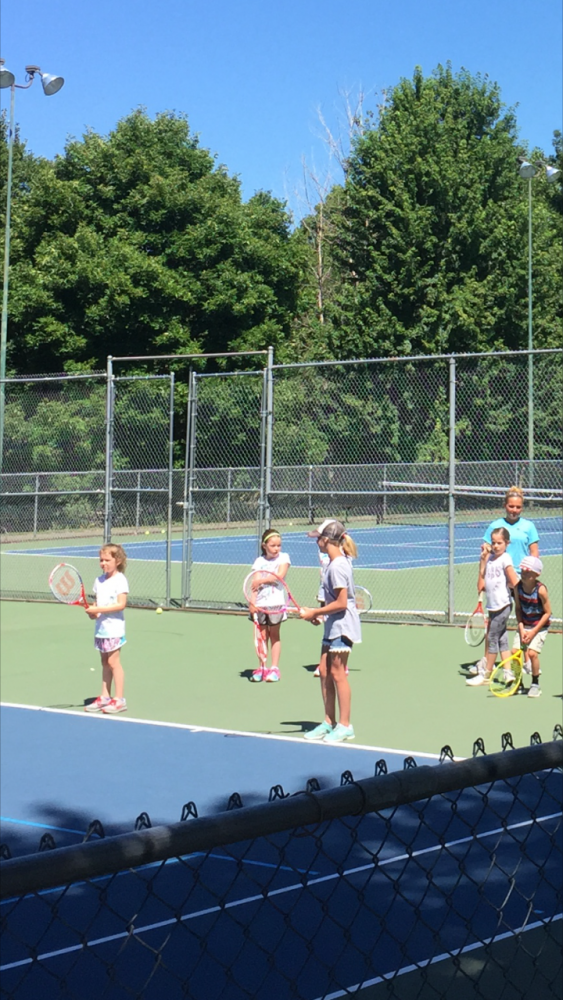 What was it like when you first started?
Alison: We used to have the downtown Welcome Center contract. We were paid to run the Welcome Center on 6th and G. Street as well as Parks and Recreation, so everything was run out of that office. And then in 2014 they split the contracts up so now we just do Parks and Recreation, but we still know a lot about what's going on, and all the info on all the fun touristy things, and hiking and stuff like that.
What has surprised you most while working here?
Molly: How much we generally enjoy it! How much we know. Until I have to train somebody, we don't realize how much we really know about this community! You know it's Parks and Recreation, so it's typically a really upbeat environment we're in.
Allison: People don't know how much we do in here. I just started a beginning running group and they were like, who are you? Because they just responded to a FB post and didn't know who was running the group. I tell them I was the one they talked to get signed up! Also, like the banners that you see on 6th and 7th Street? We make the reservations and keep the calendar for those 2 banners. Or another example if you want to reserve a shelter at the All Sports Park you're calling our office. The field and court reservations all come through us. People kind of know what the Parks and Recreation office does, but they don't realize it's us.
What are some of the classes you offer?
Molly: Come this winter we'll sponsor a fly tying class, that's really popular. That's not for kids, that's for adults. We also do a beginning fly fishing class. If there's a local group that has an interest to do education, but they don't really have all the bones it takes to put it all together we put our name on I and give them the exposure, but they do all the work. As an example, there's an orchestra group that just started, but they can't just go to a school and say we want to use a classroom. You have to be somebody. We'll, they can say they're Parks and Rec, we have their insurance, etc., and then they can get into the school. Then we can reserve a shelter for them once a week in one of the parks for the summer, because the schools aren't open.
What do you love most about the neighborhood?
Molly and Allison: Well our office is in the middle of a beautiful park! There's so many outdoor activities here in Grants Pass, and there's so much to do right here at our site! A beautiful creek. People playing tennis. Kids out there playing soccer. People playing softball. A Dog Park! The free lunch wagon comes up, parks in the parking lot and that's for any child 1 to 18 to have a healthy lunch, no questions asked. They go to Lawnridge park after here too. Families come out and enjoy picnicking in the park here too.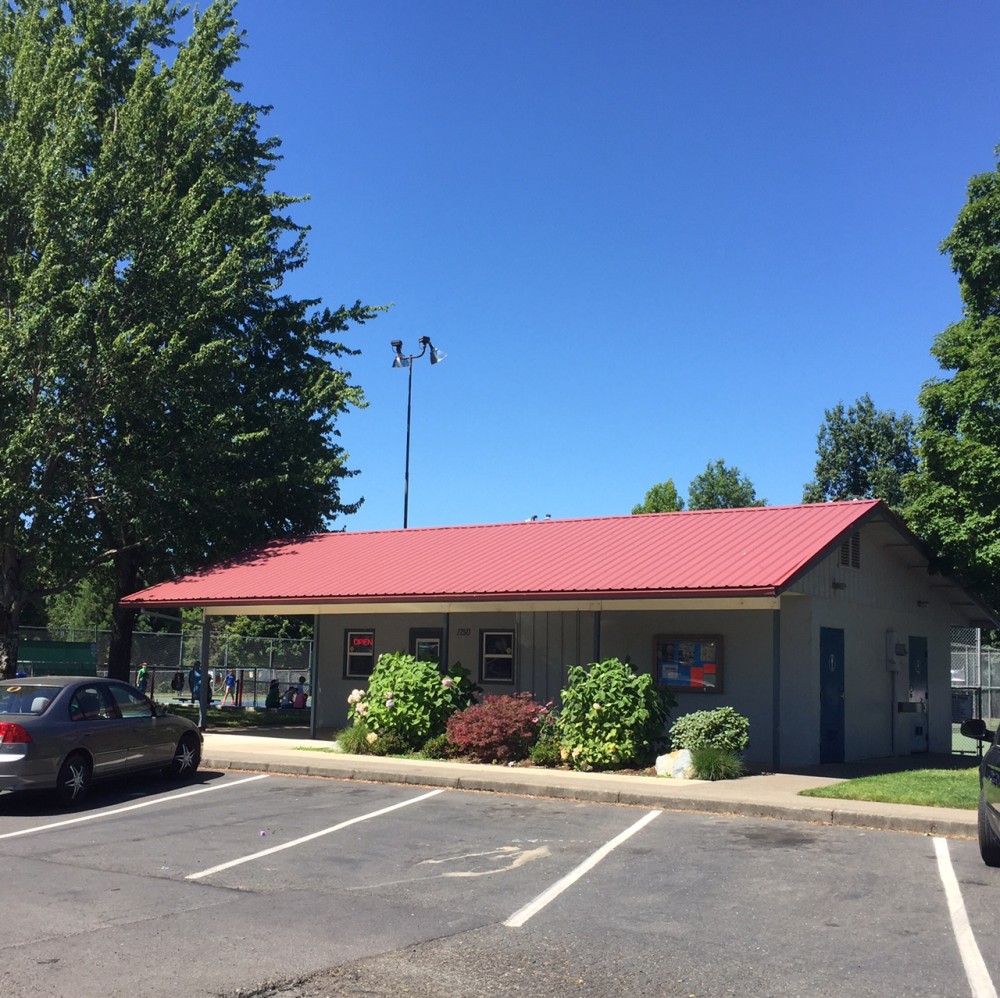 Where can people find you?
GrantPassOregon.gov is the website. Our street address is 1750 NW Hawthorne Avenue here in Grants Pass. We're inside the small building at Gilbert Creek park.
Do you have any special events coming up in the future that you want the public to know about?
One thing we have coming up that's really big is we organize Movies in the Park for the city, and we've got 3 movies coming up in August.