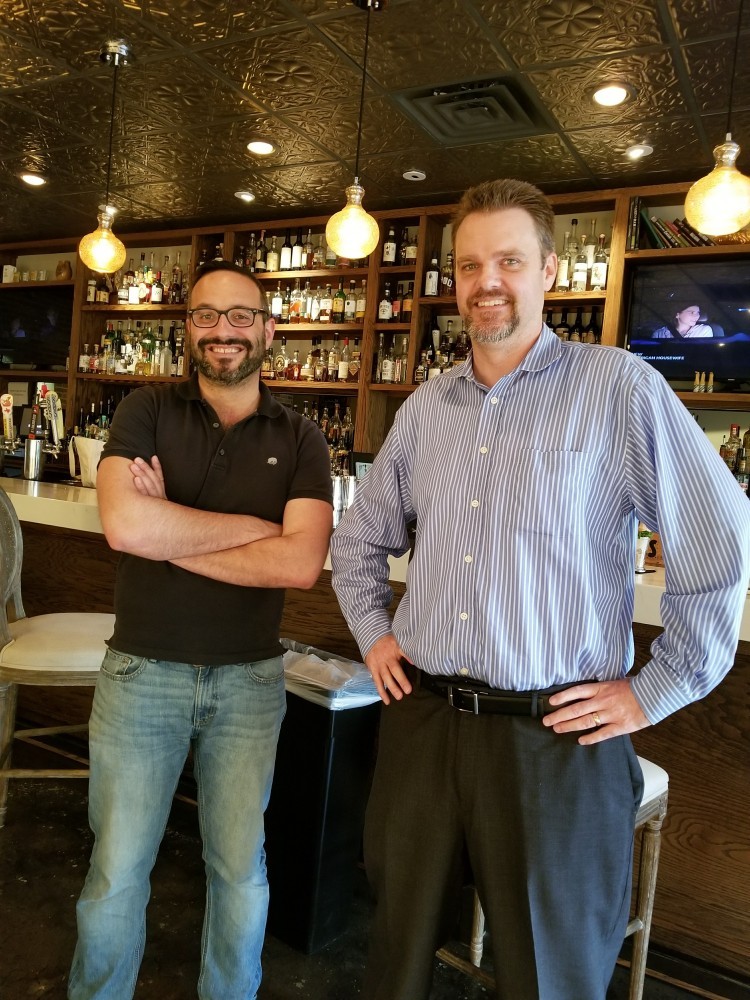 Meet Pasha Morshedi, Co-Owner of Rosewater in Clear Lake
Summary
Pasha Morshedi, Co-Owner of Rosewater has been in Clear Lake his entire life. He graduated from Clear Lake High School and University of Houston - Clear Lake. He works full time at NASA and opened Rosewater in 2016. He is all about supporting other local businesses and is all about providing top quality cocktails that are made with local ingredients. On the day I visited, he was creating Mint Juleps for Derby Weekend. One thing I thought was so cool is that he was using mint that was brought to him by one of his customers, freshly picked from her herb garden.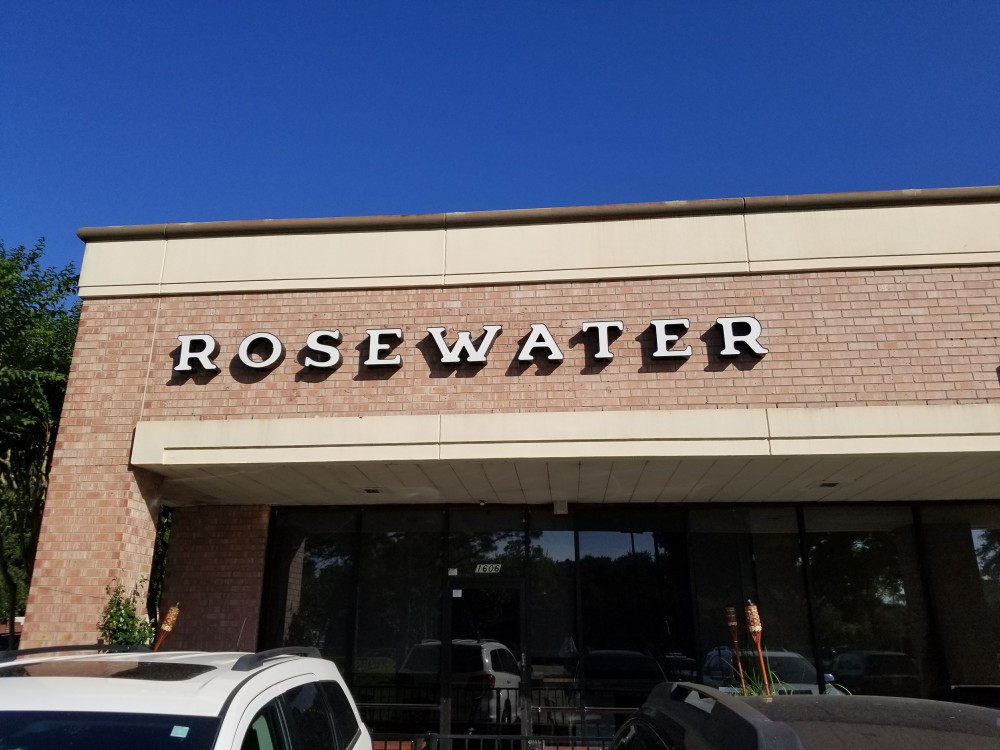 Can you describe your business for me?
I run a bar, and we specialize in spirits and cocktails. We strive to serve people the best quality drink, while still being a cozy neighborhood spot, we wanted to create a relaxed suburban feel.
What made you decide to open this bar?
I've always loved good drinking, and there wasn't a bar like this in Clear Lake. I wanted to create the bar that I dreamed about when I was in the 20's and at the time there wasn't a place like this here. I believe the more good things we have in this community, the more attractive it becomes, and we deserve the best here in Clear Lake.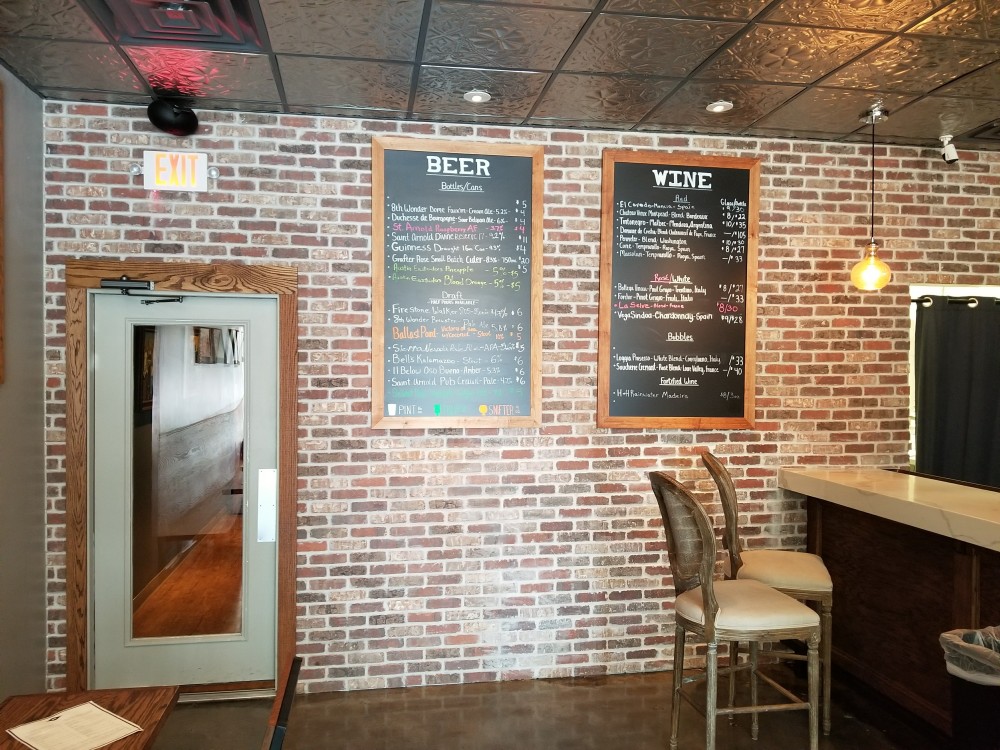 You opened a year ago, what was it like when you first started?
It was hectic, I have a full time job apart from this, so I have had to balance the two jobs. I had never run a bar before, so truthfully I didn't know what I was getting into. My partner owns her own restaurant, and she's been awesome and has provided me with a lot of great advice and support.

One thing that did surprise me was the delays in permitting we experienced. Our bar is on the edge of Houston, although we have a permitting office here in Clear Lake I had to drive down town Houston for most of my permits. There was a moment when we were setting up the alarm, and they advised us our point of contact would be the Sheriff here in Clear Lake because the police wouldn't get here quick enough!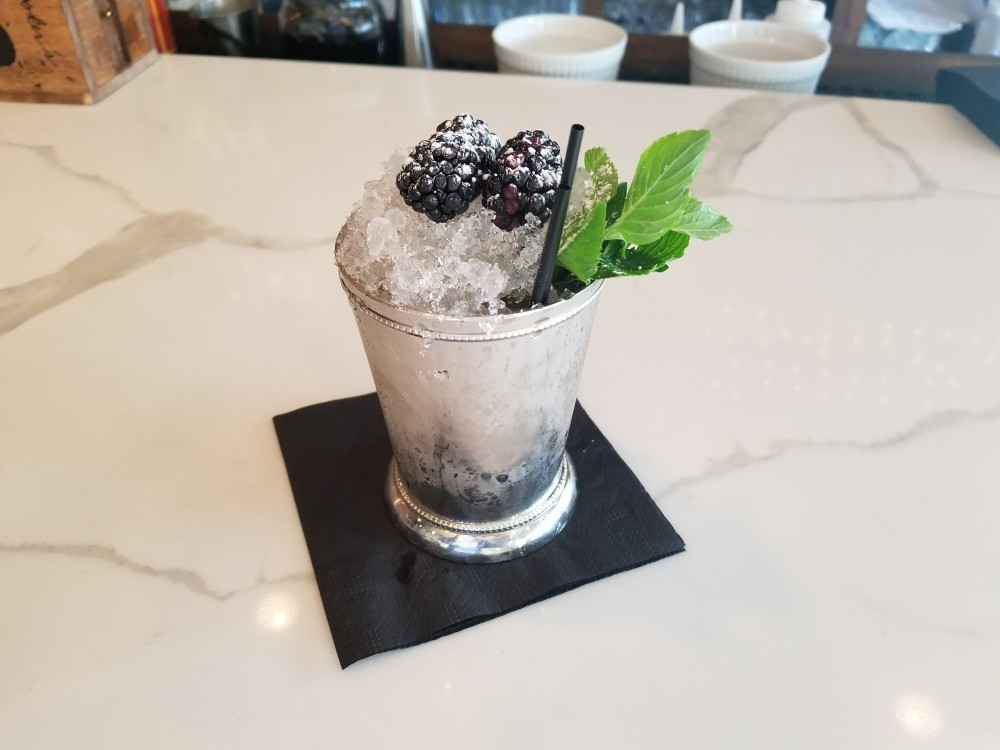 What has surprised you the most about owning your own business?
I was surprised by how much I enjoyed bartending, because I didn't know exactly the scope of what I was getting into. On thing that did surprise me was how challenging it was to have vendors come out and meet you. Many of the beer distributors are used to delivering in the morning, however we don't come in until the afternoon here. Once a week I use my lunch hour at my other job to meet them and coordinate it that way.

We are also much more dependent on the distributor reps than I anticipated we would be. If I want to run a promotion on a specific drink or liquor I have to coordinate with all of them to make sure that there is enough product.
What would your customers say they love most about you?
The feedback we have received is that we serve them great quality drinks. We make sure we prepare our drinks so that they are both good and interesting, and that they're fancy but unpretentious. We think it's important to to serve people well made drinks while remaining down to earth.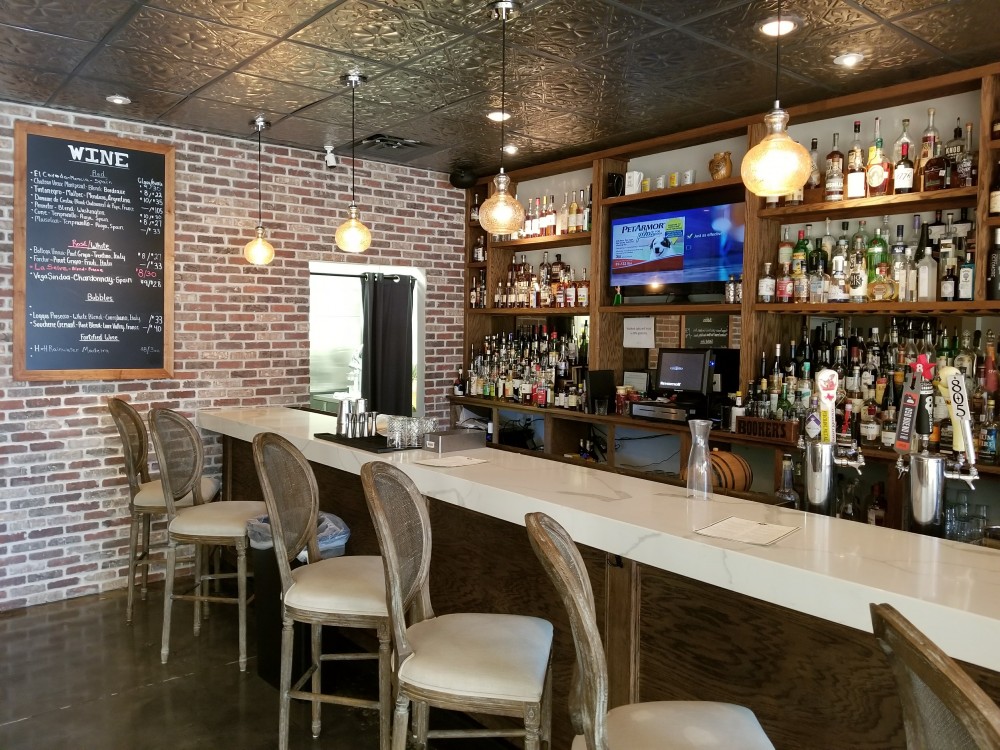 What is your most memorable experience thus far?
Ha! we've had a few. We don't get fights here but around Christmas we had two friends having a 'bro fight', and they were yelling, and mad, but you could tell they were friends. When they left they were fine.
Another great moment was when a friend of mine got engaged here!
Oh well, we had one guy walk in once and immediately go to the bathroom. 30 minutes later one of my staff mentioned that they had not seen him come out. He went to the back and went out the emergency door. We looked around nothing was missing, we think he was playing Pokemon go. We had a few of them come in, they looked crazy, holding their phone and looking around.
What is something most don't know about your business?
I think there is a misconception that we are a "rich person" bar which is just not true . We have bourbons that are $5.00 a shot, and they're good. We are careful about what products we carry. You can get a $34.00 pour, or a $5.00 pour ! We strive to provide affordable and quality pours.

Another thing I think most peopled don't know is how nerdy we are about cocktails! We don't carry disgusting brands, we only carry things we ourselves would drink. Our lowest benchmark is higher then what is carried on most peoples top shelves. I like being able to provide my customers a $5.00 whisky pour.
Do you have any business role models or idols?
The person that I really looked up to Bobby Heugel who owns a bunch of other bars, what he built culturally and from a business perspective is incredible. I don't want to copy him but he had great ideas. What he did with his staff was pretty cool, he would take his bartenders, invest in their education and support them when they wanted to open their own bars. He focused hard on quality products. He refused to carry tequilas that were made industrially, he wanted to support smaller businesses, tried to incorporate certain ethical standards which I look up to.

He also started the idea of having a break even bottle. He would sell the bottle at cost. It's a great way to teach people about new products.

I have another friend, Justin Burrow, he owns Bad News Bar, he's helped me a lot as a mentor. If I have a question about products or a way to make the bar more efficient he was there. He has been super helpful. The bartending community in Houston is super supportive, bars aren't competitive with one another , they want to help each other out.
What do you like most about owning own bar?
I am a sprits lover, I love sampling the products! Having booze being your work is awesome. I love getting exposed to new products, and then having the ability to be creative with drinks thats the best part.
Who is the creative mind behind the drinks?
For the most part it is me, the original drinks were all mine, however my staff has begun to contribute! For every season menu they submit 5 or 10 recipes and everyone gets to choose what lands on the menu.
Well the one's we've tried have all been amazing!
I don't have a background in tending the bar, but I've been experimenting for quite some time. My house looks like this bar! My girlfriend kept telling me to open a bar!

You know what the single most amazing thing is? Watching locals sitting around and enjoying themselves, and their lives, knowing we contribute to their lives and happiness, although this job is exhausting it's super rewarding. With so much negativity in the world, it's wonderful to be able to provide a place of refuge.
What do you love about Clear Lake?
I grew up here, so I am attached to it. I have access to a lot of the amenities the city of Houston has, but I love being close to the water. I love that we are by Armand Bayou Nature Center. I also love that we have quick access to not being in the city, I can be in the country in 20 mins. My other job is at NASA, and being surrounded by the space industry is fun. Clear Lake offers a great balance of city and small town. It has more character than the other suburbs.
What are your favourite places to go to?
Armand Bayou, over near Bay Area Boulevard you can actually see alligators, there is an entire ecosystem behind my neighborhood that I did not know existed.
Why is it important to shop local ?
When we first opened we had a drink on the menu that featured local ginger beer that was sold by some local kids at the farmers market. We made sure to have a note on the menu that told our customers where they could purchase the ginger beer from. We really love supporting other small businesses. We ourselves don't have a kitchen, but we do promote other local businesses such as Village Pizza next door, 888 Bistro, and Dan's Pizza because we genuinely love their food!

I love what you are doing here, trying to promote shopping local. I feel like this community is overwhelmed with chain restaurants, I appreciate that they employ local people, but they do make it harder for smaller businesses like ours to thrive. I love knowing that the money that we make is staying in the community. When you shop local you are directly investing in your community. The income that the people who work at local places, gets spent back into the community. Another great thing about people who shop local, the more confidence prospective entrepreneurs will be about starting their own local business. I want Clear Lake to be a long term self sustaining community.