Local Artist Shepard Fairey is Ubiquitous
I've been a fan of Shepard Fairy's work for a long time now and I see his work everywhere, a billboard here, an old building there, a newspaper dispenser on the way to Mammoth, a no parking sign such as this.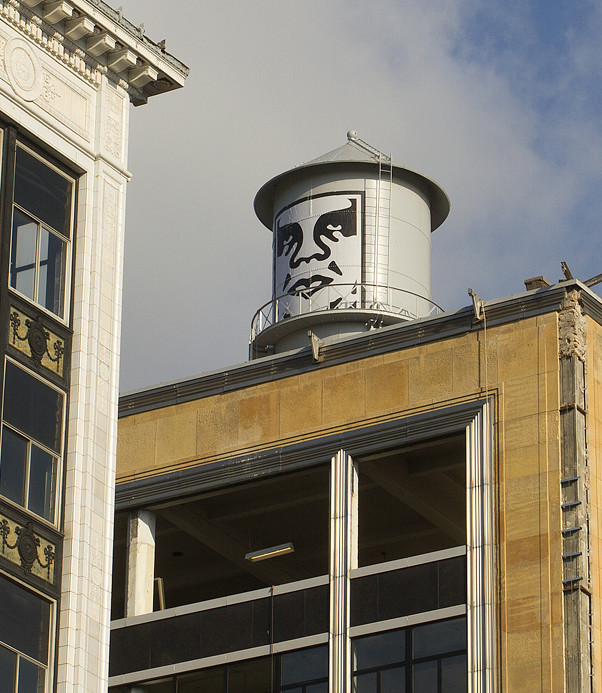 The most ubiquitous image is of Andre the Giant, who morphed from the original posse motif into the stylized OBEY.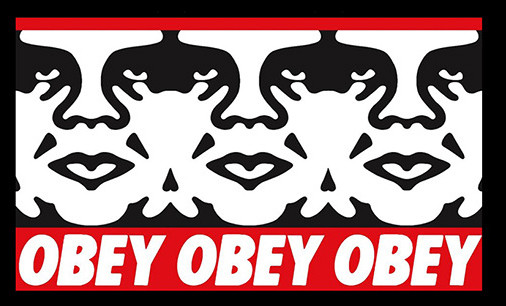 Here's how it started.
Once in 1989 his friend asked him how to create a stencil. Shepard Fairey took a newspaper ad for a professional wrestling match featuring Andre the Giant, and created his own poster featuring the wrestler with the text 'ANDRE THE GIANT HAS A POSSE 7'. He then altered the image and wrote "OBEY" in a stylized font beneath it. The OBEY image, though created with little planning, went on to become a sensation, and soon the young artist became quite popular.
Read more at http://www.thefamouspeople.com/profiles/shepard-fairey-6153.php#HLKHBqBmdas1eOKZ.99
After Andre the Giant, Shepard did a ton of ad work, art work and business startups etc that's chronicled at https://en.wikipedia.org/wiki/Shepard_Fairey
In 2003 he founded the Studio Number One design agency with his wife Amanda Fairey. Here's what they do in their own words. HELPING BRANDS TAKE A STAND, CREATING VISUAL EXPERIENCES AND STORIES WORTH SHARING.
http://www.studionumberone.com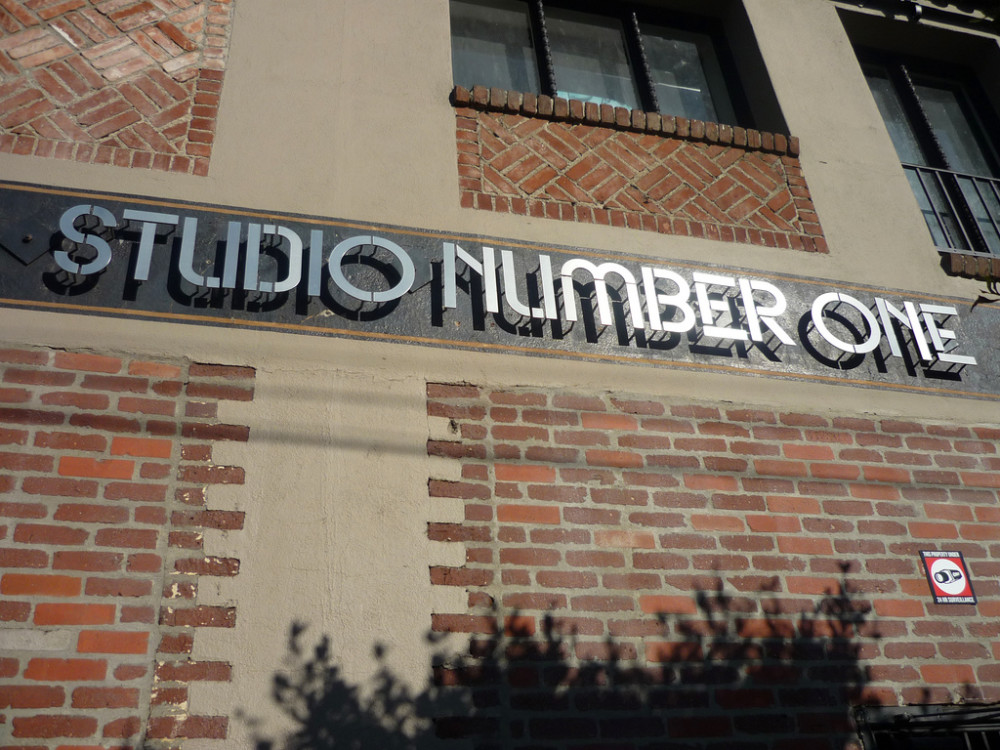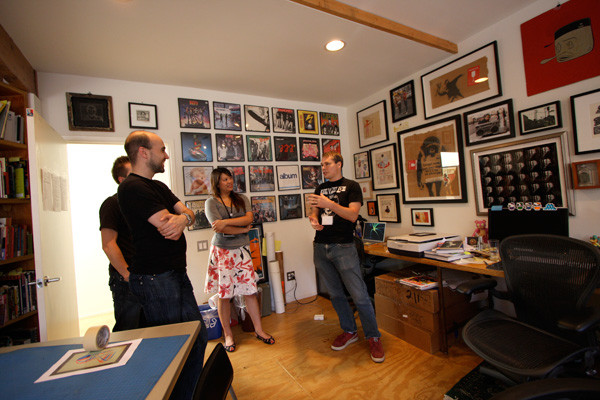 In 2008 Shepard garnered international attention and prominence with his now iconic Obama poster. This became the symbol for Obama's Presidential Campaign.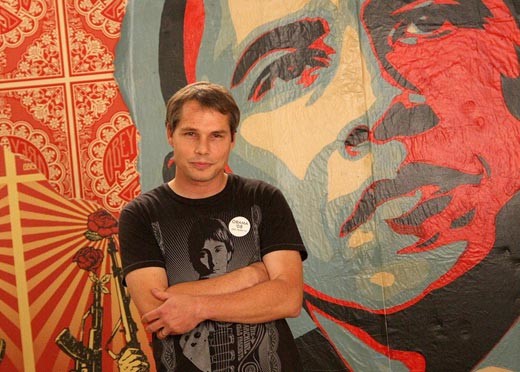 This poster and image became so popular that in 2008 Time magazine had Fairey create the cover for Obama, Person of the Year.
At around this time there was a bit of a hickup when Shepard was sued by the Associated Press for using a photo taken by an AP phoptograher Manny Garcia for his "Hope" poster. This "Fair Use" case was eventually settled in court however notable artists such as Andy Warhol also faced similar suits.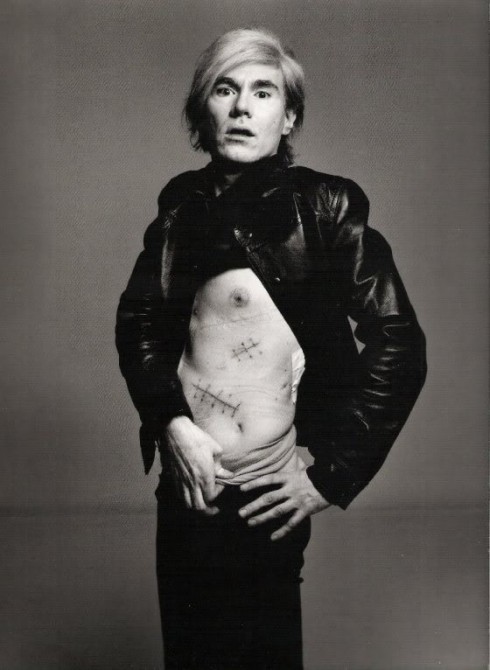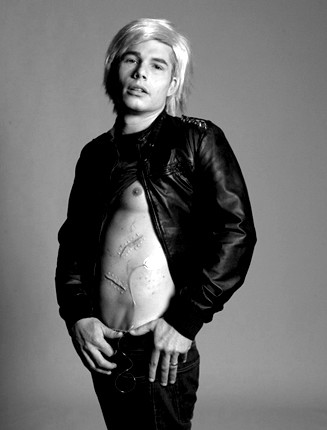 In 2013 I decided I'd try my hand at getting the Fairey look since I knew having him brand me would be cost prohibitive I took my Photoshop skills and created this bus bench. What was pretty ironic was that within 50 ft was a power station that he loved to post on so these were up relatively right next to each other.
Here's Shepard creating this mural at the end of Tracy street in Los Feliz on the wall of Baller Hardware & Art Store which I pass on a daily basis. I love the symmetry in the design, it's beauty however, the message, Make Art Not War is a grand concept which I wish humanity could adopt.
Recently he's been very active creating posters of resistance to our new administration. He gave away a number of them to be used at the Womans March and provided a site that you can download to print for FREE. http://www.openculture.com/2017/01/download-print-free-shepard-fairey-protest-posters-for-the-trump-inauguration.html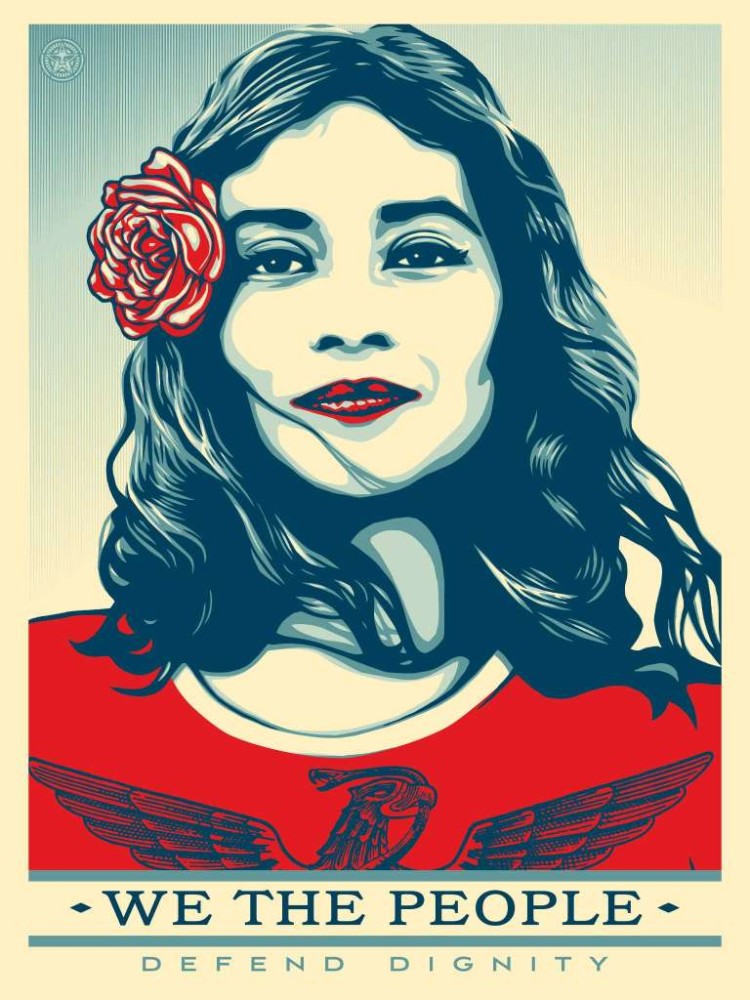 Beyond being an artist he's pretty much an all around marketing genius selling original art, posters, books, clothing and more. I don't know what the more is but I'm sure it exists or is on it's way. Here's where you can find ART / PRODUCT / MORE.
https://www.amazon.com/Art-Shepard-Fairey-Supply-Demand/dp/1584232447
http://acmestudio.com/the-family/shop/Shepard-Fairey-508/
https://store.obeygiant.com/products/obey-offset-poster-set
Also, for anybody who's into art "Exit Through The Gift Shop" is a must see that features Banksy, Shepard and Mr. Brainwash. It examines the whole notion of what is art, what's it's value and how to sell it, from the street level on up. Here's the trailer.
In conclusion, Shepard Fairey has been working the Obey idea for a long time now and it's a solid money maker. Hey Shepard, how about some RESIST posters, T-shirts etc.?