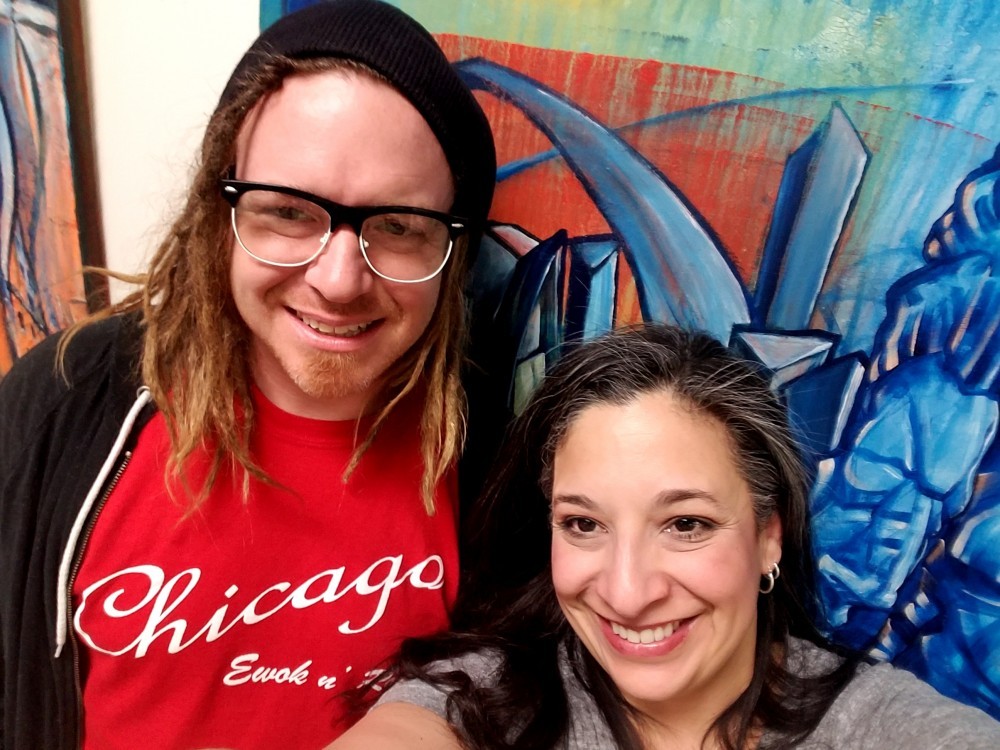 in Bloomington, meet the Nic Trammell!
Summary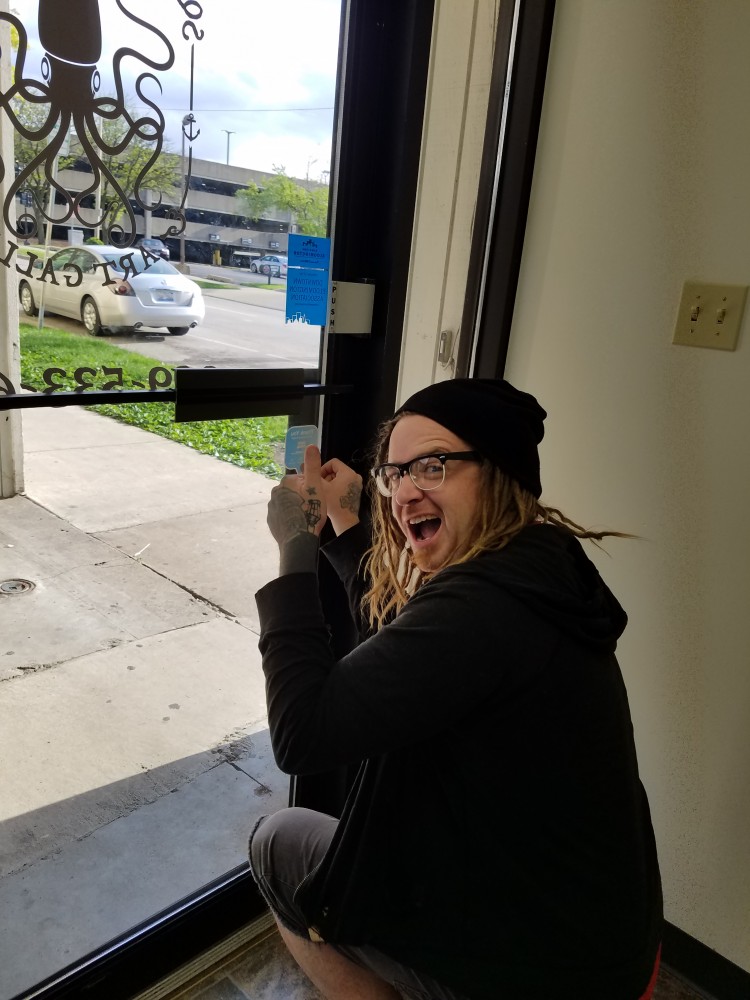 Describe your business
We are a custom tattoo shop working within our clients budgets and Bloomington's first and only tattoo shop, art gallery and live performance venue. We have live performances surrounding many different arts; featuring comedy, music, etc. There are certain nights that are all ages and it is all ages for the performers as well. We are part of the "Downtown Business Association" and participate in "First Fridays". This most recent "First Friday" was Cinco de Mayo. So we did a Cinco de Mayo theme. We had a friend of ours make tamales and Mexican corn and we played Mexican music. It was really nice. People that normally come to our venues don't usually get to talk with us that often because there is so much going on, but on First Fridays, we actually get to meet one on one with our community. Its really cool. We have also recently gotten involved with the West Side Revitalization Project.
What made you decide to open this business?
"I didn't want to work for anybody else." Nic says with a full-hearted laugh. "Obviously, not wanting to work for other people, I'm all about DIY to make things happen. Like this shop for instance, a matter of fact, me and my son built the wall piece there," as Nic proudly points to the pallet wall located on the far back wall of his shop. "And we built some stuff around here to hold the art, just very DIY," pointing to the wooden display crates supporting various pieces of artwork. "Even our venues are very DIY, it's a community of people networking together."

"What I told my wife when we opened this business, was that I wanted to do community outreach stuff beyond the tattoos. Tattoos are a great way for me to provide for my family and that's great, but they are not for everybody." I feel, in this town there has been such a long history of negativity towards tattoos. People's conditioning towards tattoos was not a very positive. I want to educate that this is an art form and it can be creative. It doesn't have to be something off the wall, it can be a personal experience and still get something simple and cute, or something crazy and artistic. A lot of what we do, even with a regular walk in, is try to educate them on how to look through a portfolio, what to look for in the line work and coloring, and then encourage them to go around to the other shops and compare. This is to educate them that there is a difference. I like to inspire people and look at it as my artistic outlet. It's my fantasy job. I get to do all the things I like to do."
What was it like when you first started?
"I had anxiety every single day. It is the most stressful thing I have ever done. Because everything is on me. I remember feeling overwhelmed."
What has surprised you most when owning a business?
"How much work is involved in running your own business."
What would your customers say they love most about your business?
"I'll tell you exactly what they say they love about my business! They say its the vibe! Whether its people getting a tattoo here, performing here, coming to a show here, or coming to our "First Fridays", that is the word they use to describe us is the "vibe"!"
What's the most memorable experience you've had working with a customer?
"There are so many because as a tattoo artist you tend to really tap into people's emotions when you do a tribute, or a lost loved one's piece. You have that moment when the client is totally touched. You know you done something right when they cry because you pulled it off and its perfect."
What do you like most about being an entrepreneur?
"FREEDOM! So there are different ways to look at that, especially when my kids are here and they participate in a lot of what's going on, and get to see what I do all day, and just getting to bring my kids to work. I love bringing my 2 year old to work with me. He just loves everything about it. He wants to do everything I do. Then there are other moments when I am like THIS IS THE BEST JOB I EVER HAD! April 15th we had the Squid Ink Ska night and that was one of those moments when all I could think was this job is awesome!"
What is something most people don't know about the business?
"We have events that are for the entire community and we are not a one trick pony. Its the vibe thing. I really want people to come in just to experience the vibe before they want to get a tattoo; because we are trying to reinvent how people look at the tattoo industry. I don't want people to think "its just a tattoo shop" . I want people to know that they are not going to walk in here and we will be playing heavy metal and have skulls everywhere. I want them to feel like they are walking into a spa. We try and create a relaxed environment. We try to be diverse. Even with my tattoos, I try to do all different styles. And the same goes for our shows. We try and be varied with everything we have here. I want people to come in and experience the vibe first. The most important thing I can say is for them (the client) to know that we are more than just a tattoo shop."
Do you have any exciting plans for the future that you want customers to know about?
Laughing loudly, Nic says, "All of my future plans are a secret! Stay tuned. Be sure to follow us on Facebook for all of our up-to-date events for the community!"
Anything exciting going on that customers should know about?
"Stay tuned!"
Do you have any advice that you want to share with other entrepreneurs?
"Go for it! Start making moves. Even if you feel its something tiny, get it done. Start plugging away at it. You will have enough things done before you know it, that it will eventually be substantial."
Where are your favorite places to go in the neighborhood?
"Well I live in the neighborhood.....so home!" he laughs. "I walk to and from work sometimes and I just enjoy being outside experiencing the whole neighborhood. But, I do specifically like lunch at Reality Bites! That's awesome!"

"My buddy Chris is also a music lover and has just bought the Main St. Grill property and is turning it into a venue/restaurant and definitely going to have live music, so that's going to help the music scene!"
Why do you think it's important for people to shop local?
"Because they're your neighbors. Why not help your neighbors, friends and the people you know make the buck instead of some big corporation that is taking advantage of you in the first place?"