Strut Hair and Art in Spruce Grove, meet the Owner/Operator Jonna Rogers-Borchman
Describe your business
We are a full service hair salon, we also do facial and brow threading as well as brow and eyelash tinting. My vision for Strut was to be as eco conscious and cruelty free as possible. The professional products that we use and retail are very natural and free of most harmful ingredients, so it is a safe haven for those who have sensetivities and allergies. We also pride ourselves on being color experts!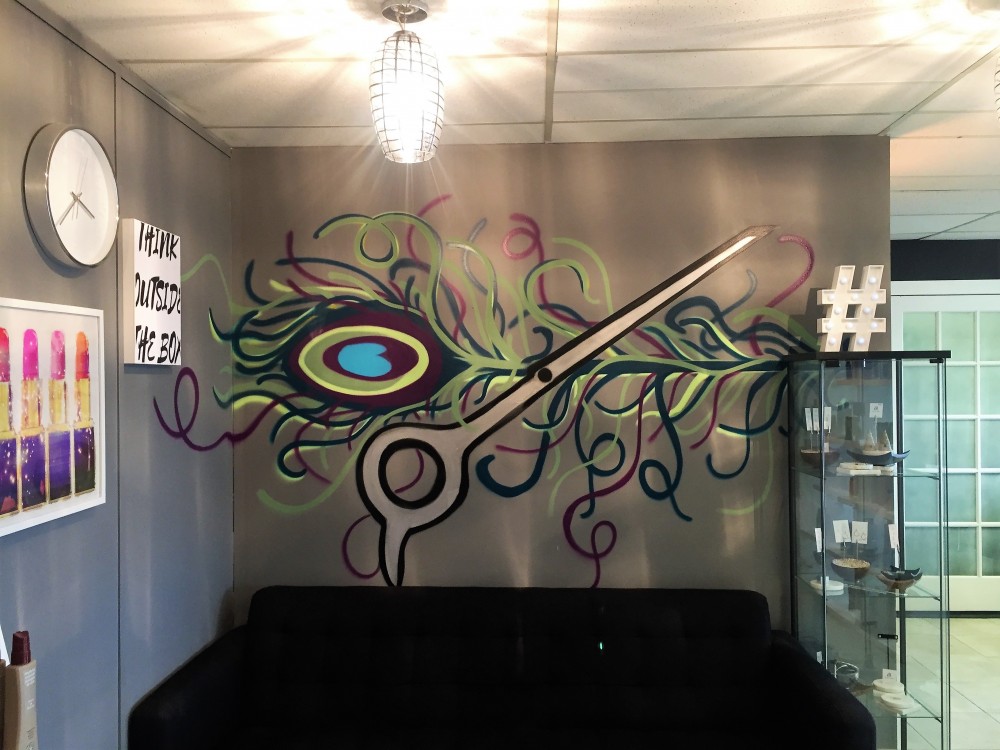 What made you decide to open this business?
I have been a passionate stylist and makeup artist for 15 years, for the majority of that I was styling hair from a salon in my home. I always dreamed of having a commercial space so I could work alongside like minded passionate and creative people like Caroline, our other talented master stylist. I've also always wanted to mentor an eager young stylist, because I am forever grateful to those who mentored me. I've really enjoyed sharing my knowledge and passion with our assistants/apprentices Amanda and Kenzie. Business wise, I wanted to meet the growing demand of people looking to make more sustainable and eco friendly choices.
What was it like when you first started?
At first, we leased a space out of a Spa and just in November we moved into our new location in the West Grove Professional Building. With the recent move we have been working through the typical growing pains with spacing and getting familiar with our new surroundings. We have been working with a marketing firm on our online presence, it is really rewarding to see growth there. I have been pleasantly surprised and appreciative of how receptive Spruce Grove has been with our salon and concept. Clients are really excited that we are offering these types of products and services in a smaller community like Spruce Grove rather than in a downtown big city core.
What has surprised you most when owning a business?
I would say dealing with vendors has surprised me the most. Now that we are growing and getting bigger the purchases for inventory can get quite complicated! Especially because the products we order are specialty lines. For example the colors we us are from the UK.
What would your customers say they love most about your business?
With salons I think there is 3 different factors. Number 1 is they love their hair. Number 2 is that since we moved here I think they love the atmosphere and customer service! And number 3 I think that the customers love the products that we offer!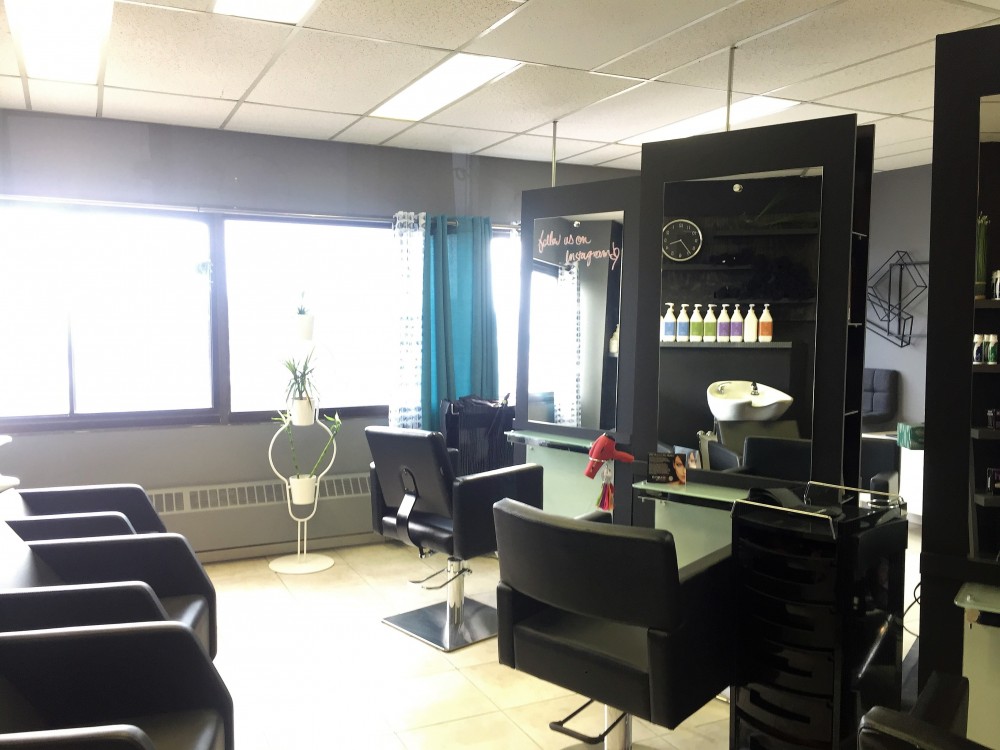 What's the most memorable experience you've had working with a customer?
When I first started this woman had a neck injury and she was in constant pain. She wanted to get her hair done but the process was too long. So we booked her lots of time! It took about 4-5 hours to do her hair. She cried at the end because she was so happy I could help her and that she was comfortable the whole time. It was so rewarding and has always stood out in my mind.
What do you like most about being an entrepreneur?
I love the fact that in business for self you reap what you sow, so the sky is the limit. I also love the fact that I have the flexibility to have plenty of time with my 3 beautiful kids and set a good example for them. That saying, "Do something you love and you will never work a day in your life" has always rang true for me. Don't get me wrong some days are hard, but I consider myself fortunate to be able to do what I do every day.
What is something most people don't know about the business?
I would say out here in Spruce Grove people come to us because they found us on google then when they come in they learn what we stand for. We are eco conscious and cruelty free and you can have a vegan salon experience from start to finish including color! We do late appointments to better serve our customers!
We are also very family friendly. New moms are more than welcome to bring their babies. And kids are welcome to come on their parents appointments too just let us know when you book.
Do you have any exciting plans for the future that you want customers to know about?
There are more services to come that fall into the eco conscious and cruelty free products and we are always open to suggestions!
Anything exciting going on that customers should know about?
We are super excited for wedding and grad season. Typically we do 10+ weddings a year! We also do makeup and on location work.
Do you have any advice that you want to share with other entrepreneurs?
Where there's a will there's a way! Make a plan and go for it! Stay positive and go after what you love. Integrity is a big thing. Be sure to keep your core values in your business and with your clients and anyone you deal with.
Where are your favorite places to go in the neighborhood?
Our favorite is Jubilee Park! It's so perfect for families.
Why do you think it's important for people to shop local?
I think it is very important because as we know here the economy can be a fragile thing and shopping local keeps our economy going by putting money back into the local community and supporting each other!