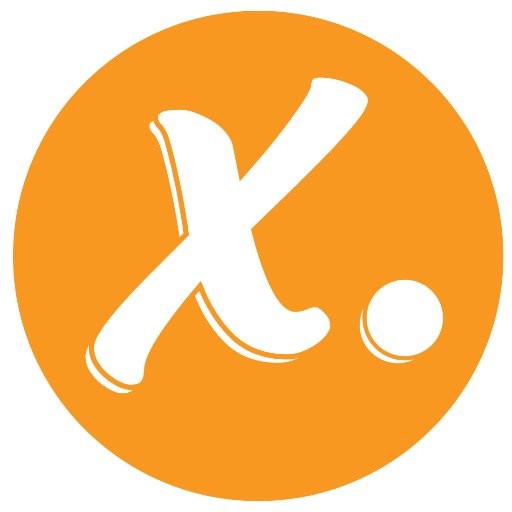 The Ten Spot ® in Danforth Greektown and Danforth Village, meet the Franchise Partner/Owner Alisha Gulamani Velji
Interview with Alisha Gulamani Velji
Describe your business.
The business is The Ten Spot. It's considered an "anti-spa" type of spa. We have a service menu that covers skin care, nail services and waxing services. The precedence behind it is that it fits a niche where customers aren't bombarded with a "stuffy spa experience" and that it's not a "chop shop". It's your in between!
What made you decide to open this business?
So it is a franchise and I decided to become a franchise partner because of the support system it offered and to get into the beauty bar business was always a goal of mine. What could be a big player in the game in such a saturated market is that I looked for something that stood the test of time and the franchise has been around for 10 years and that really had a big strong precedence on why I decided to move forward with the ten spot!
What has surprised you most when owning a business?
So there is a lot of complex facets between owning, operating and running a successful business. That was something that I thought was a bit more glamorous to say I "own this" end of story, but there is sooo much more that goes into it that didn't necessarily surprise me but it's one of those things that I didn't really account for from the very beginning. Overall it's been a bit of a learning curve which makes it exciting at the same time because there is so many intricate parts to owning a business so that's something that I definitely enjoy!
What would your customers say they love most about your business?
So what we hear often times about The Ten Spot is that customers enjoy a place with extremely high, hygiene standards. That is something in Toronto that slowly is increasing in competition but when we first started it was one thing that many people were looking for since it's so important! It's something that the brand established and is something that many clients appreciate and one reason why many of our clients keep coming back.
What's the most memorable experience you've had working with a customer?
So I was able to give a customer a fantastic experience when it came to a very important milestone in her life. She was extremely stressed over her wedding and she wanted something to just relax her and enjoy the experience of the milestone in her life and we were able to put on one of the greatest celebrations for her here at The Ten Spot and she was so unbelievably thankful for the opportunity to relax before such a stressful time in her life.
Do you have any exciting plans for the future that you want customers to know about?
So as of 2 weeks ago, I have signed on to personally open up a second location! So I currently have the Danforth location but across the brand I am opening up a new one in the vicinity so it's going to be a nice opportunity for more growth which I'm really excited about!
What is something most people don't know about the business?
A lot of people don't know that we are "liquor licensed"! Right over there is our bar menu and there are currently only 6 locations in our franchise brand that serve alcohol and fortunately that is one feature that sets us apart from some of the others.
Who are some of your business idols and role models? And why?
To be honest, it kind of started with the founder of The Ten Spot.. Kristen Wood! She started the first Ten Spot at 24 years old and that one was the location at Queen West and I've kind of been following her from day one and I've had my location for about 2 years now and she is certainly someone I look up to knowing what she's accomplished.
What do you like most about being an entrepreneur?
So there is a lot of flexibility and that is something that I was seeking from my usual 9-5 that I was doing 2 years ago. Also, just the pride to say "I own something" is really great too! :)
Do you have any advice that you want to share with other entrepreneurs?
"Don't be intimidated by competition".
What do you love about this neighbourhood?
It is extremely diverse. There is a lot of culture on Danforth, quote on quote "Greektown" and there is a good mix of the population from the older cultured generations who have been in the neighbourhood a long time to the newer mix of the younger generations who are moving in... It's a really nice diverse demographic and I really love that!
What are your favourite places to go in the neighbourhood?
Oooh, tough question since we are sandwiched between so many great restaurants... One of my absolute favourites is "Messinis" though! And it's only about 5 doors down so that's pretty awesome too!
What are your favourite things to do in the neighbourhood?
So Withrow Park is right behind us. This past summer I took my son there pretty much almost every weekend and it's just a really nice place to have him just run around and play and it's such a nice, big park in the city I feel it's a great opportunity to enjoy the outdoors since our backyards aren't always as big... :)
Why do you think it's important for people to shop local?
I think in the Danforth we have a lot of established businesses that aren't repetitive. So it's not like we see for example, five Tim Hortons down the street, there's one... There is one Starbucks, there is typically one of everything so that's why I really feel it's important to shop local and support each other because we don't want to necessarily compete, we want to be the best on the street in our own field.
Twitter: http://twitter.com/thetenspot
Website/Blog: http://www.thetenspot.com/danforth/