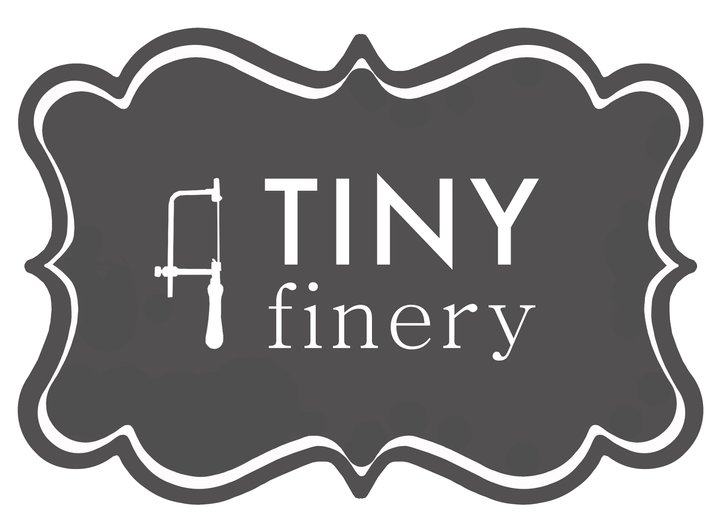 Tiny Finery, Big on Surprises in Hastings Sunrise
Describe your business.
Everything in the shop is handmade local artists.And some of the work made is made right here by the shop. We have a fully functional jewelry workshop and a boutique area. We teach jewelry classes and couple of time every 6-8 weeks, a whole range of products like candle making,bath bombs, mineral make up. In the spring time, we will do workshop that is sort of a chic version of tye dye.
What made you decide to open this business?
Well i have been in jewelry for over a decade and i had an excellent opportunity to open a very small shop at the Quay in New Westminster. It was good time to test the waters. Owning a shop was always a goal for me in the future but the future happened.I loved owning a shop but i was having a baby and i didn't want to travel to New West. Walking around in our neighborhood I can seethe ball was rolling, things were really growing so I thought it was the best time to jump in.I took the space, we built it and i opened the shop three weeks before I had my baby. And that was 3 years ago and we have been growing and diversifying ever since.Words to the wise- Don't do that again. My son turned 3.
What was it like when you first started?
The neighbourhod has really changed in the three years that we were here. When we first opened, it was rare when people walked by. When i was looking for a space, I really wanted to be in between the 2200- 2800 block. And then I learned form the city that in order to have a workshop and a boutique that I had to be on the west side of Nanaimo for zoning reasons. So I broadened my search and found this space. I really liked the industrial yet polished look. At the beginning, nobody really walked by. But now, it is a bustling.The high street is moving west. Now, I wont be happy on the 26o block. I am much happier in this block.Across the street, which is the Oxford, it looks like the commercial spaces are going to be small. So i look forward to cute little shops.
What has surprised you most when owning a business?
Well i would have been naive if i thought opening a business was easy. It is not easy but it is very rewarding. Maybe i guess i am surprised with how the neighbourhood from the get-go embraced my cute little shop. I have regular customers from Day 2, and I my customers who are happy to be here.I don't know if that is a surprise but it is delightful.Almost every day, some people will say, "I don't have to go downtown. This is awesome!"
What would your customers say they love most about your business?
The handmade local bent is important not just to be as a maker. This neighbourhood feels like a small town so we have small town values helping people make their living. People know that when they bought it here that it is made well. The products are constantly made from good ingredients. That the jewelry will not fall apart, made by people you have met. A finery is a place where fine things are sold, and a place where things are made. It just like a refinery. Naming of the business is hard very much the same like naming your child which is hard.I did a lot of googling. I am very happy with the name. Often people come and think it is a kids' shop.
What's the most memorable experience you've had working with a customer?
we do a lot of custom design and engraving here. Men come here and i help them design engagement rings. Then 6 months later we do wedding rings for them.I feel like I kinda fall in love with people i make wedding jewelry for. They hold a special place . It is part of the joy of custom design. You create a relationship with them. We do more alternative style wedding jewerly. I am making a ring right now with a beautiful white sapphire. We work with whatever gemstone. Whatever the design asks for, we can do.
Do you have any exciting plans for the future that you want customers to know about?
Our goal for next year is to have a fully functioning online shop. Right now you can sign up for class and pay for it online. They tell me it is necessary. Maybe they fall in love with the cute little things online and they come to the shop.I have very dear friends who have moved faraway and for them to be "in my shop" it is necessary to be online.
What is something most people don't know about the business?
We do a lot of custom design. We have an in house hand engraver.She uses a very tiny chisel and she has incredible steady hands and she creates things with metal. WE also have a repair business, too. So if you have broken jewerly, we can fix it for you.
Who are some of your business idols and role models? And why?
Rosemary at Era -thats a jewelry store in Venables. She makes high end jewelry and really gorgeous things. She also has vintage stuffs. She employs a bunch of people and has a successful jewelry business. So she is someone I want to emulate. She took the same program as me. There is also Pierra, although they are taking a different direction than I am. IT is a husband and wife team who did the same jewelry program that I did. Now they sell jewelry all over the world. Their flagshipstore is in Los Angeles. Rock stars and movie stars wear their jewelry. that is not the business goal I have in mind. I would like to stay a small shop that makes beautiful things. The idea of having a flagship store in a foreign city sounds terrifying to me but it is nice to hear that people who started in the same program as me are having wild success. We all are teaching the public about handmade art of jewerly. Quality, beautiful jewelry can be an heirloom-something that you wear proudly. It is beautiful. It is art.
What do you like most about being an entrepreneur?
Pride. I feel proud that this thing that i built helps not only me but all the vendors here make a living.I am part of the story of my friends. I help other people grow their business while growing their own. When you stop and think about it, it is pretty cool.
Do you have any advice that you want to share with other entrepreneurs?
Business plan is very important. Regularly revisiting your goals and tweaking them as you go along. Because at the start you have all these ideas but as you go along, it wont look that way because you didn't know that when you started. Being open to change but having the passion to jump right in and do this crazy thing. Just do it- just like the Nike ad
What do you love about this neighbourhood?
I like that it feels like a village, like a small town. I like that you can just do anything here. It is just missing hardware store but otherwise. We can also use a cute clothing store. I like Miscellany but ya like a new chic store. I run into my neighbours all the time. I know their names. I am watching their kids grow up with my kid. We are half an hour walk to downtown and yet we are in our own little bubble. the neighbourhood is growing and expanding but it is not excluding anyone. It is just getting richer and I like that. I love my neighbourhood.
What are your favourite places to go in the neighbourhood?
I like to go for a walk, watch the water. grab a delicious coffee in any one of our coffee shps. I like having lunch. WE have great selection of food. I like swimming in the summer especially in new Brighton pool. IT is the most beautiful pool i think in Vancouver. I like sitting in a cafe, getting cozy in the winter time. I like some delicious French dining. I like Wagon Rouge-nice little secret. There was a nice article not he LA times about this neighborhood. We appeared in that article. The article is actually about beer. It is an excellent article and very thorough. He does a walking tour of our neighbourhood.
Why do you think it's important for people to shop local?
Because you are furthering your own economy. If you use your money as power, then when you support your local economy, your local economy will be richer, grander and it will provide music, entertainment, art. Every facet of your life will be richer.
Facebook: https://www.facebook.com/TinyFinery
Twitter: http://@TinyFinery
Website: http://www.TinyFinery.ca
Instagram: http://TinyFinery