Meet Kelly Taxter of Trust Your Gut, Inc in Cumberland
Summary
It was such a pleasure to talk with Kelly Taxter today. Kelly is the owner of Trust your Gut, Inc. in Cumberland. She has a wonderful approach to counseling adolescents. She believes that the mind and body are connected and the health of both need to be "treated" for the healthiest outcomes.

Kelly is a Licensed Clinical Professional Counselor (LCPC). Which means she is qualified to provide therapy and other counseling services. LCPCs are trained to work with individuals, families, and groups to treat mental, behavioral and emotional problems and disorders. But her business, which she started about a year and a half ago, is different than that.

It was really interesting listening to her talk about mindfulness and empowerment and how that can benefit the children. She works with school age children and stresses personal responsibility. Not just for their own actions, but about how they can respond to other people and to events and circumstances in their lives. This empowers them to find solutions in dealing with various aspects of life, especially difficult aspects, in a more effective way.

I was truly impressed with her outlook and her vision and believe this approach could benefit people of all ages, not just adolescents and not just those with disorders or specific problems.

Check out the new upcoming Mindfulness and Self-Confidence event on July 20th and weekly Mindset group starting in August. Details in the interview below!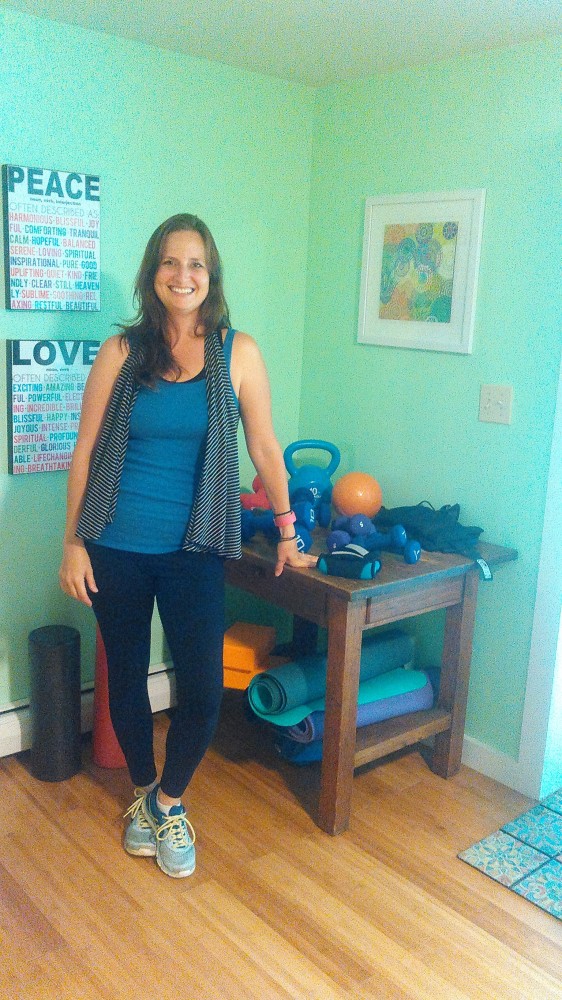 TELL ME ABOUT YOUR BUSINESS:
Trust Your Gut, Inc is a wellness service for adolescents. I have 3 functions. I am an LCPC, a Wellness Coach and a Personal Trainer but I really think of myself as a Mindset Coach for kids. Through a variety of self expression activities, I help them to become aware of their inner voice so they can develop new thoughts and new actions as they interact with others.
We focus on expressing ourselves in ways that treat our bodies and minds healthfully, which ultimately improves our self confidence. There are four concepts we focus on as we become more mindful of ourselves. My Story, which explores how our past has helped shape us to this point. My Voice, which develops our self-talk and how we use our voice to express ourselves. My Body, how to take care of it so it takes care of us. and My Tribe which takes what we have learned and applies it to the energy and supports that we surround ourselves with.
I do individual and group work. We use a lot of movement and action; journaling and art. I see it as self-reflection and self-expression. I try to create a space that honors who they are.
WHAT MADE YOU DECIDE TO OPEN THIS BUSINESS:
I spent 10 years counseling families in a clinical/agency setting and finally burnt myself out. I was always frustrated and sad over how the mental health system was treating the kids. I didn't want to have to identify a disorder/diagnosis for each child in order for them to receive services. I wanted to concentrate on empowering them to grow rather than focusing on problems and symptoms. I wanted to feel like I was actually helping so I started thinking of what that would look like and this is what developed.
WHAT DO YOU LIKE BEST ABOUT OWNING YOUR OWN BUSINESS:
Oh, everything! I can be more creative without the things that I see as hoops to jump through. I can focus on the kids and their personal growth instead of the busywork of charts and documents and questionnaires and labels.
WHAT HAS SURPRISED YOU THE MOST ABOUT OWNING YOUR OWN BUSINESS:
I think the way I've been gaining visibility. When I started the business people would ask me how I would get referrals. It has ended up being that I can speak with the parents directly through Facebook. I'm surprised that has been the way this has grown but so excited.
WHAT IS THE MOST MEMORABLE EXPERIENCE YOU'VE HAD:
I can picture certain faces and am picturing their growth and journey. Seeing the energy shift in the kids. You can see it in their faces and their bodies as their thinking shifts, as they feel more empowered. It's really exciting to watch.
WHAT'S THE MAIN THING YOU WANT PEOPLE TO KNOW ABOUT YOUR BUSINESS:
I would love for kids to hear the message that with the ability to look within themselves, they have the power to be who they want to be. Your whole world can shift if you treat yourself with kindness and awareness of self.
WHAT ARE YOUR FAVORITE PLACES AND THINGS TO DO IN CUMBERLAND:
My one year old daughter loves to explore so we have been taking in all that Cumberland has to offer. Twin Brooks, Mabel I. Wilson playground, the library, farmers market. Its all really great. I really enjoy living here in Cumberland.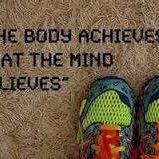 What do you love most about the neighborhood?
I have very kind and thoughtful neighbors. My street alone has so many activities. We can walk to pick apples, pet goats and go for a hike. There is a lot of life in the community here.
ARE THERE ANY NEW CHANGES OR EVENTS YOU'D LIKE PEOPLE TO KNOW ABOUT:
Yes! On July 20th I will be introducing a Mindfulness and Self-Confidence event. This will be at my home in Cumberland from 5:30-7:30pm, K-12. We will be learning how to listen to our inner voice and will be doing some improv with the help of Community Improv Artist Jen Musick as we learn to express that voice. It will be really fun.

People can email me at adolescentwellness@gmail.com to join.