Meet Walt Gardner, the owner of Village Bicycles, Hampton VA
Summary
I had a fun morning hanging out in the bike shop getting to know the history of Village Bicycles and the interesting story behind the owner, Walt Gardner.
Describe your business
Village Bicycles is a "ma and pop" style business where everyone who walks through the front doors becomes part of the family. It was established in the 1970's and switched ownership to Mr. Conte, who expanded the shop in Newport News as the opportunities arose. Walt had been working in the shop since he was a teenager and in 2006 bought the business. For the next three years he operated under the name of "Conte" until 2009 when the name "Village Bicycles" was reestablished under his ownership.
What made you decide to open this business?
Well it was more like the business decided that Walt needed to be the owner. During his senior year of High School, Walt had decided to join the Air Force under the Delayed Entry Program. While waiting for his orders to post, he would hang out in the bike shop with his buddy who worked there. After a couple of weeks Mr. Conte offered Walt a job in the shop, this was the turning point of his career, where he found his passion in the cycling community and decided to pursue this career path instead. Walt worked his way up to management, and when Mr. Conte decided to sell his franchise he asked Walt if he was interested in becoming the new owner. After some persuasion, Mr. Conte was able to convince Walt that his success in managing the shop was the backbone that would continue his business' success. In 2006 Walt bought the bike shop and continued to operate it under the "Conte's" franchise until 2009 when Walt was able to change the name of the shop back to "Village Bicycles.".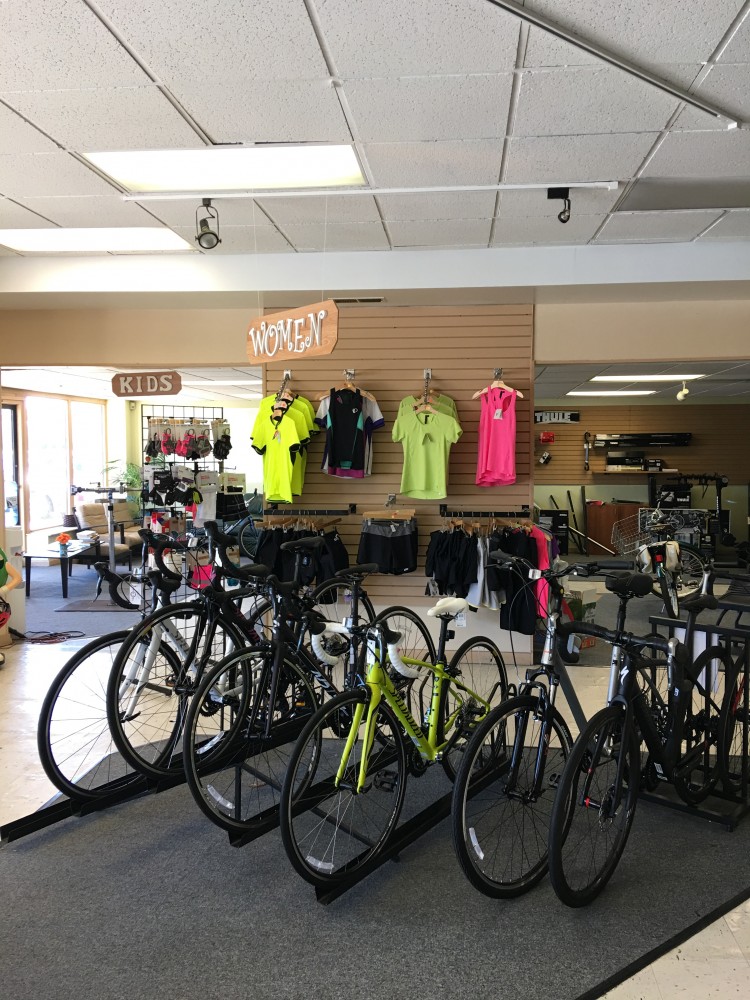 What was it like when you first started?
In the early 1970s the country was in a gas crisis, which resulted in most people opting to ride a bicycle to get around town and save the gas in their vehicles. At this time there where about 20 bicycle shops on the Peninsula, where today there are about 4-5. The common bike on the street was a 3 speed with coaster brakes and the occasional road bike. These days most folks get around in their vehicles and cycling has become more of a means of recreation or a workout. Road and hybrid styles bicycles are common today and the industry is seeing a comeback of off road style cycling.
What would your customers say they love most about your business?
Customers love that there is no pressure to buy anything when they walk through the door. Walt and Connie always have time to catch up with their customers, who feel comfortable enough just to stop in and say "Hello." Everyone loves to come in and tell their story and their are times when the shop gets busy and current customers help answer questions that new customers have on bikes and equipment. The name "Village Bicycles" definitely describes the atmosphere in the shop, as this is definitely a gathering place for folks to come and tell their story.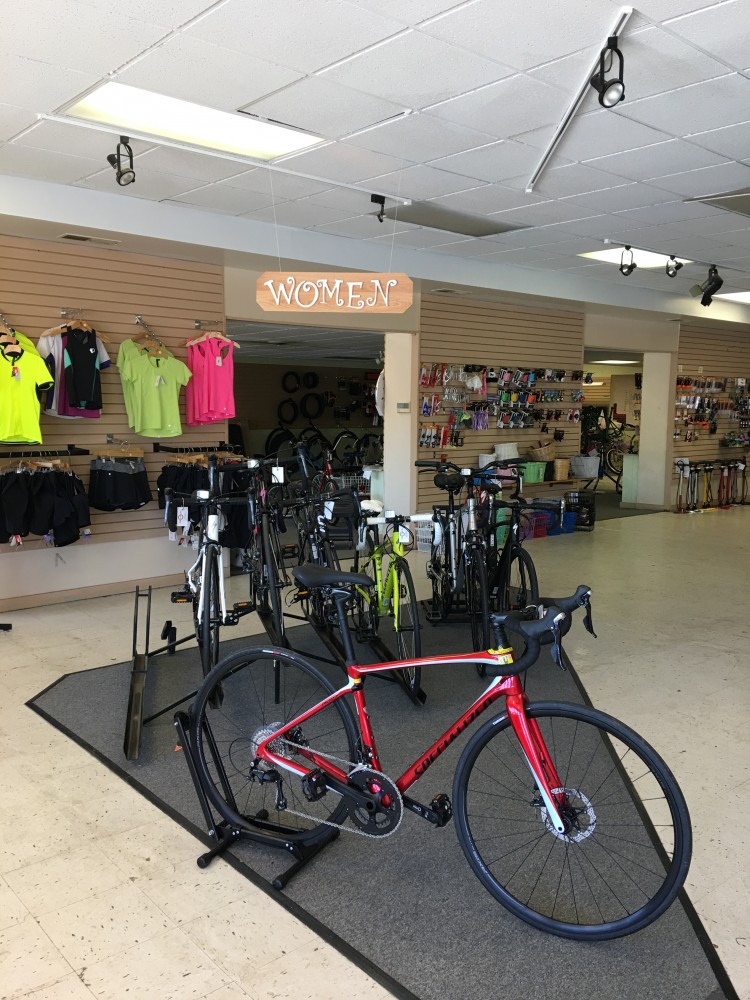 What's the most memorable experience you've had working with a customer?
Back in the early years, the shop sold weight lifting equipment. One day a customer pulls up in a typical car, purchased some plates and loaded them up. He returned a few days later to buy some more plates. Walt rung him up and as he was creating the invoice he asked the customer for his name. It turns out it was Aaron Brookes the Quarterback for the New Orleans Saints. Walt was taken back by how humble Aaron was, a true professional who did not let fame shadow who he truly is.
What do you like most about being an entrepreneur?
The people and the relationships that are brought together through bicycles.
What is something most people don't know about the business?
Folks do not realize how important they are to Connie and Walt. If you are having a bad day, Connie and Walt are there pulling for you. Village Bicycles truly is a lifestyle for them and they absolutely love it.
Do you have any exciting plans for the future that you want customers to know about?
Walt and Connie will continue to focus on customer service. They want everyone to feel at home in the shop and know that they are extremely loyal to their customers. If you have a suggestion be sure to let them know.
Anything exciting going on that customers should know about?
Now that riding season is in full swing, there are weekly rides that leave from the shop. Village Bicycles is also acknowledging the Athlete of the Month on their web site, and Facebook page.
Do you have any advice that you want to share with other entrepreneurs?
Make sure you have a stomach for this. Being an Entrepreneur is a constant roller coaster ride. One minute you are having a horrible day and then the next minute everything changes and you are having the best day ever.
Where are your favorite places to go in the neighborhood?
Local eateries!!
Why do you think it's important for people to shop local?
Most people do not realize that by shopping local you are helping your community, the money that you spend helps your city schools, it pays for the police and fire department, it paves your roads. Yes, you can find what you want cheaper online and in doing so you are helping out someone else's community. Shop local and reinvest back to your community!!