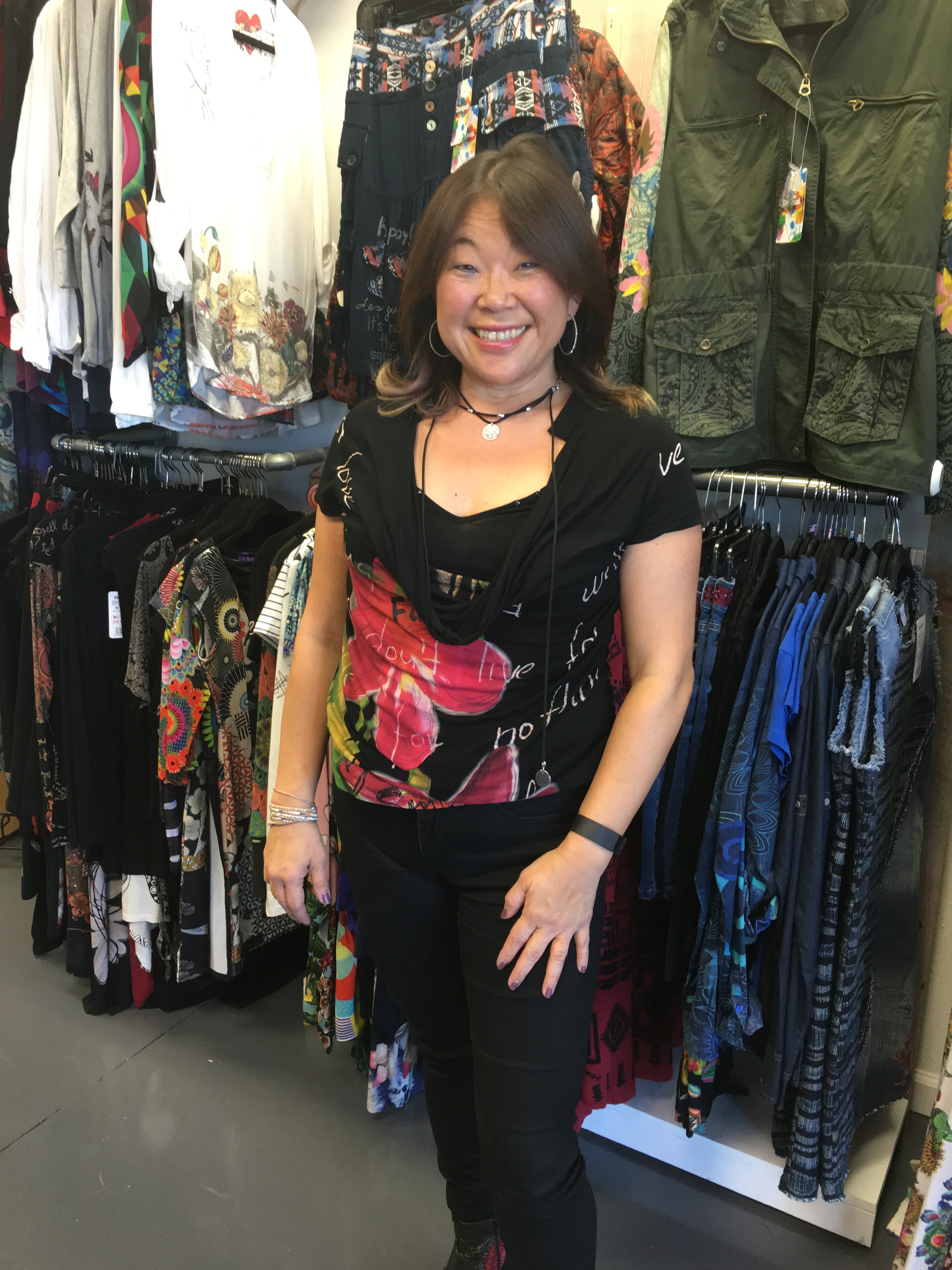 Wax and Whimsy in Solana Beach, meet the Owner Jean Vavra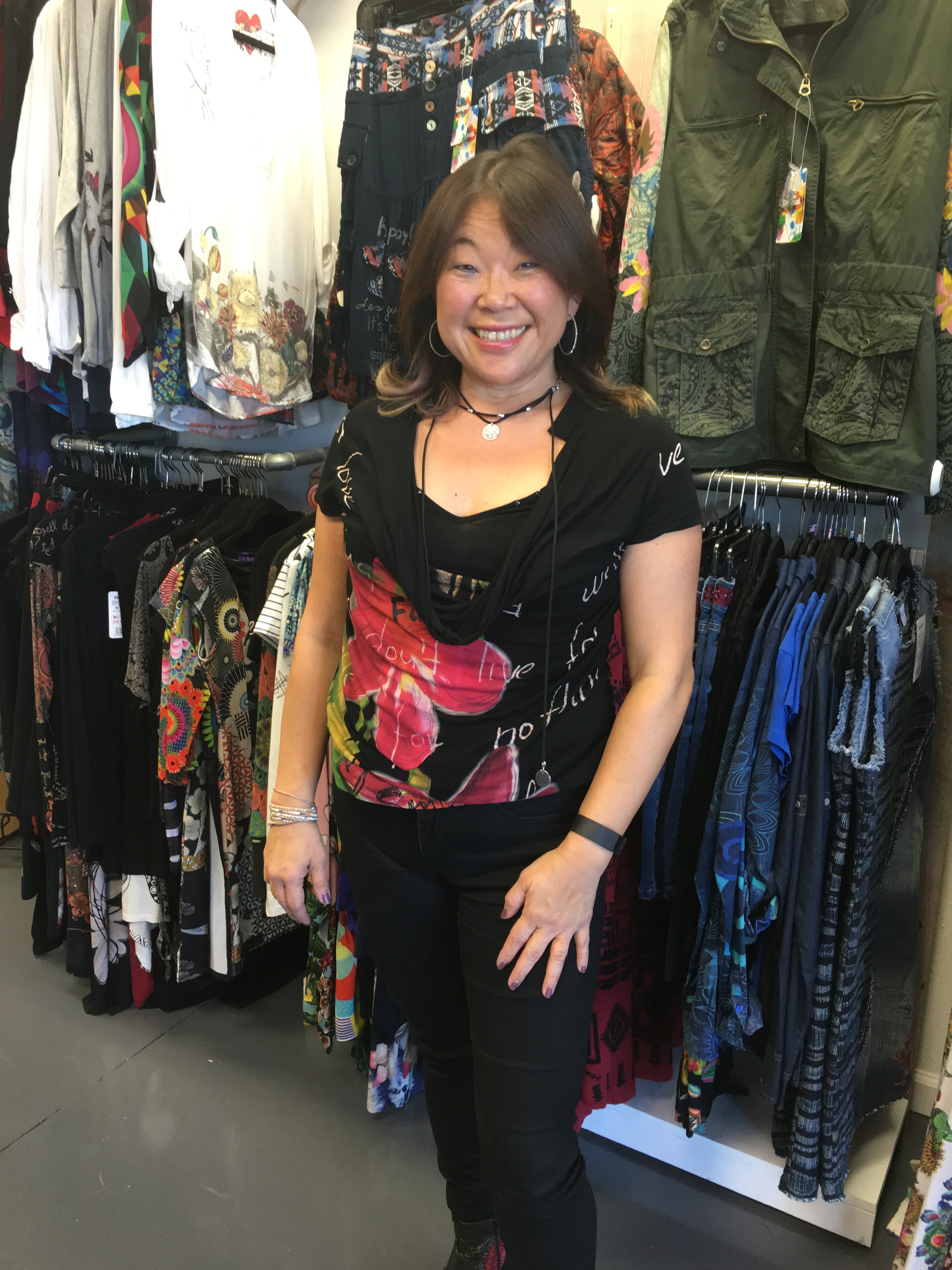 Interview with Jean Vavra, conducted by local REALTOR® Rachel Collin s Friedman
Describe your business.
We offer unique products and fashion forward women's apparel/accessories. Our vast candle offerings include top brands such as Voluspa, Archipelago Botanicals, Aspen Bay, Thymes, and more. We also offer a Recandle™ service where you bring in your empty candle vessel, select an aroma, and we pour you a brand new, pure soy candle. Reduce, Reuse, Recandle™ Our clothing and accessories will make you stand out as our lines are not found in every department store and boutique.
What made you decide to open this business?
After having been in Solana Beach in a co-op store for 10 years it was time to spread my wings and branch off on my own. I love the freedom to scour the world for interesting, unique, and humorous products. Our novelty section will keep you laughing and smiling. My business started out as Natural Selection Bath and Body with handmade soap. For years I sold my creations at street fairs all around San Diego County. I branched out my offerings to include scent sprays, lip balm, candles, bath tea, bath bombs, body lotion, shea lotion sticks, and more. I also began to wholesale my products to other boutiques and spas across the country.
What was it like when you first started?
Wax and Whimsy opened its doors in November of 2012. We started out in the Cedros Design District but moved it up the street in the Solana Beach Towne Center in the Marshall's shopping center in June 2016 as we outgrew our little starter shop.
What has surprised you most when owning a business?
The power of the media was the most surprising. Our first bit of press came when Fitness Magazine did a blurb on our Rubber Dub Dub™ soap. It's a clear soap with a colored condom inside with fun names such as Before Dinner Mint, Forbidden Fruit, and Sex on the Beach. Our website took off with the news. HGTV featured our massage candles as one of the hottest products of the year, 2 years in a row. As the show aired we watched in awe as the orders started pouring in from the east coast and continued across the country as the show aired in the different time zones. These candles are multi-purpose so you can enjoy them as a clean burning, natural fragrant candle, as a body oil, or a warm massage oil. It's made with an oil blend instead of a wax blend so you can apply it to your skin. After the show aired, we made candles non-stop for 2 months straight.
What would your customers say they love most about your business?
The unique items and variety that we offer. You won't find our clothing in ever shop and department store. They also love our huge variety of candles and the Recandle™ service we offer.
What's the most memorable experience you've had working with a customer?
An older woman came into the shop and told me about a scented candle in a beautiful vessel that her daughter had given her shortly before she passed away. The woman loved the candle but did not want to use it. When I told her about our Re-Candle service, she was delighted to know she could refill her candle and enjoy her daughter's gift over and over again.
Do you have any exciting plans for the future that you want customers to know about?
We are always on the look-out for new and unique products and clothing that will get you noticed.
What is something most people don't know about the business?
What goes into getting the product on the shelf. I scour shows across the country looking for new and exciting products. I often test items personally before bringing them into my store. We receive the products at our warehouse in Clairemont and price and send it up to the store. When you make a purchase at my store, you are not only supporting myself and my sons, but also a team of San Diego working moms and women who are supporting themselves and their families. Supporting local is something I truly believe in and am grateful that so many others do as well.
Who are some of your business idols and role models? And why?
Steve Jobs and Bill Gates not only for their ground breaking, world changing ideas and inventions, but also for their altruism. Bill Gates is a big supporter of High Tech High, the school my late husband Jay Vavra taught at. I also love Ellen DeGeneres because she is caring, generous, and always true to herself.
What do you like most about being an entrepreneur?
I love the creative aspect of it. I love coming up with new products for my Natural Selection Bath and Body line, designing the packaging and creating the scents. I also enjoy finding innovative product lines and supporting their businesses. There are so many creative entrepreneurs in our world and I'm happy to be a part of it.
Do you have any advice that you want to share with other entrepreneurs?
Pursue something that you are passionate about, surround yourself with supportive people, and don't be afraid to fail as it will only make you stronger and smarter.
What do you love about this neighborhood?
I love the community feel and the beautiful beaches. The people of Solana Beach are very down to earth and just plain cool.
What are your favorite places to go in the neighborhood?
Moonlight, Tony Jacal, Fidel's, and the Belly Up. Fish District just opened up a few doors down and we are all loving their delicious menu.
What are your favorite things to do in the neighborhood?
I love to dine out and enjoy the beach.
You are on a deserted island. You can only bring three things. What are they?
A Diet Coke machine, sunscreen and James Marsden
Facebook: http://www.facebook.com/WaxAndWhimsy
Website/Blog: http://www.waxandwhimsy.com