Interview with Writer, Marilyn Baron
Summary
Marilyn Baron believes in everything--angels, devils, love, romance, vampires, you, me, and most of all in happy endings. Her fiction is a source of light, which hugs and floats you above the clouds. Marilyn Baron is the physical proof of happiness. Ask her where she gets her happy endings from and she will say, "Nothing bad ever happened to me." Really?! No, not really. Her secret it seems to me is storing memories in contemporaneous files, where people and events simply are and who make Marilyn who she is--love and light.
When did you first know you wanted to become a writer?
When I read Little House on the Prairie by Laura Ingalls Wilder. I wrote my first "book," in third grade. The book, called East West Island, featured all of the children in my third-grade class and my teacher read it to the students in installments during class every day. I used to write the scripts for school assemblies and I was editor or feature editor of my school newspaper in junior high and high school. I majored in Journalism and Creative Writing at the University of Florida and I have been writing and editing as a PR professional throughout my career. I started writing fiction in about 2005 but my first short story was published in 2011. My upcoming novel, The Vampire Next Door, will be my 20th work of fiction. I've published 12 novels with The Wild Rose Press, 5 short stories with TWB Press and self-published a novel, novella and a musical with my sister, an artist in Florida. Amazon Encore re-published my book Sixth Sense, the first in my Psychic Suspense Series.
Are you a full-time writer?
I have a PR business so I do write full-time between writing for clients, writing novels and writing in connection with volunteer activities.
Who are some of your favorite writers?
That's difficult to say, because I read so much. I'm always reading, while I'm watching TV, in line at the Post Office, even at the dinner table and before I go to bed at night. I love popular fiction, literary fiction, romance and thrillers. My auto buys for romance are Nora Roberts and Amanda Quick; spy novels by Daniel Silva; and a detective series by Philip Kerr. I love humor, so I read Janet Evanovich. I belong to two book clubs so I'm always reading and I am on the steering committee, along with you, Vanya, for Roswell Reads, which promotes the value of reading through the shared community-wide experience of reading and discussing a common book. So our committee helps to select that book and in order to narrow it down, we'll read about 25 or more books.
I prefer fiction to non-fiction because I read for relaxation. When my husband reads out the New York Times book list every weekend, I find that I've already read most of the books on it. Or at least the books I wanted to.
How would you describe your genre?
That's a good question. Because, unlike most writers, I write in a variety of genres, from humorous coming-of-middle-age women's fiction to historical romantic thrillers and suspense to paranormal/fantasy. And my books come in all shapes and sizes, from short stories and novellas to full-length novels and even a musical. But all of my books are humorous, with unexpected twists and turns and they all have elements of romance.
Would you share with us some of your writing process?
Yes. First, I have to think of a title for the book and the names of the hero and heroine before I can sit down and write. I'm what's called a Pantser, vs. a Plotter, because I "write by the seat of my pants," without plotting in advance or using an outline before I sit down at the computer. So the story can change as I write. Sometimes I know the ending before I begin, sometimes I don't. For example, in my book, Killer Cruise, the villain turned out to be a vampire, and I didn't know that until the end of the book. I often edit as I go along. Sometimes I'll write the ending or the most pivotal scene first. My characters talk to me and when they stop talking, I know the book is done
What is your advice for would-be writers?
Finish the book. You can always fix a story but you can't fix a blank page. The best way to learn to write is to write. Join a writing group. I'm a member of Georgia Romance Writers. Go to writing seminars. Get a critique partner and most important, READ as much as you can.
Where do your ideas come from? What sparks a writer's imagination?
Actually, you might be surprised to learn that ideas for books can come from anywhere and everywhere at any time. In fact, ideas can come when you least expect them, and when inspiration strikes, ideas just might come from the heavens.
Here are my Top 10 sources of inspiration:
1. Eavesdropping at a restaurant or anywhere
2. Titles and Character Names
3. Travel – I got the idea for my novel, Sixth Sense, sitting next to a psychic on a 24-hour plane trip to Australia.
4. Dreams or Daydreams
5. Conversations –For example, my sister always prefaces her phone calls to me with a warning, "Now Don't Use This In a Book."
6. Real-Life Experiences and Events in my own life or my friend's lives.
7. Hobbies or Interests
8. Reading other Books
9. From Other People, for example the idea for Stumble Stones came in an email from my former next door neighbor, who now lives in Germany.
10. The Cosmos
If I hear something interesting or humorous, I'll write it down on a notepad or in the Notes section of my cell phone to use later.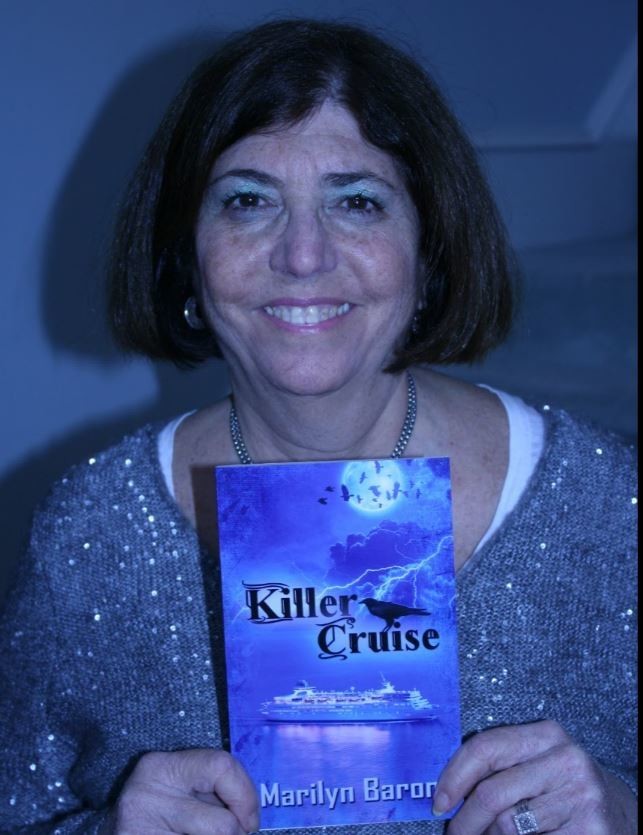 I tend to set books in places I've visited or lived. My books have been set in Florida, Bermuda, Australia, Germany, North Carolina, and Florence, Italy – because I went to college in Florence for sixth months and studied art history. So, many of my books deal with the theme of stolen art. I've set three of my books on cruises similar to the cruises I've taken.
My favorite time period to write, and read, is World War II because my father was a top-turret gunner on a B-17.
In your latest novel , Stumble Stones, a romantic thriller, you combine some grave Holocaust facts with fiction and turn them into a source of light rather than sadness. How do you accomplish this?
Everything I write has an element of humor so I can balance the dark and the light. In Stumble Stones, which is partially set in Germany during WW II, I tell the tragic fictional stories of two women in the Holocaust. But in the end, one of the women learns something from the hero that changes the way she looks at her past and she helps him achieve justice. I don't want to give away the ending, but the other woman's life will change dramatically with a very hopeful ending. Against the backdrop of the Holocaust, the contemporary heroine writes for a steamy soap opera, As the Planet Spins, and the dialogue between the hero and heroine is light and humorous to offset the often darker parts of the novel.
In the musical I wrote with my sister, called Memory Lane, we deal with a heartbreaking topic, Alzheimer's, but the musical is humorous in tone.
Would you share a secret or two about becoming a published writer?
If I had it to do again, I would have started writing fiction much earlier. Also, although I love writing, it's hard work, especially the editing and revision process. A lot of my friends have found success in self-publishing but I didn't enjoy that process. Above all, don't give up. Be persistent and be the last person standing and you'll eventually achieve your dream.
What is your next novel about?
In my new novel, The Vampire Next Door, a family of vampires enters the witness protection program and moves next door to a gifted young psychic on the eve of her wedding. It's about a reformed vampire trying to win a girl's heart. I should be getting a release date any day now. I imagine it will be sometime this summer. You can get my books on Amazon or Barnes & Noble Nook, or at The Wild Rose Press. Some of my books are in the Roswell or East Roswell Libraries.
I'm under contract for my 13th novel with The Wild Rose Press, called The Alibi, a romantic suspense, which was inspired by the year I spent doing public relations for the Florida prison system after I graduated college. My current work in progress is called The Siege and it's also a romantic suspense, set in Florence, Italy, and on the island of Crete.
What is the one thing you want your readers to remember about you?
That my writing is humorous and unexpected. Sometimes things aren't what they seem. Even my paranormal stories—stories about vampires or serial killers—are humorous in tone. My supernatural short stories are about angels and devils, love and death, weddings and funerals. But happy endings are always guaranteed.
What are your hangout places and hobbies?
My hobby is reading and I love to travel. I have a beach condo in Florida on the Atlantic and I do a lot of my writing there. Looking out at the ocean clears my mind and puts me in a more creative frame of mind. I'm always hanging out at Italian restaurants because I love Italian food.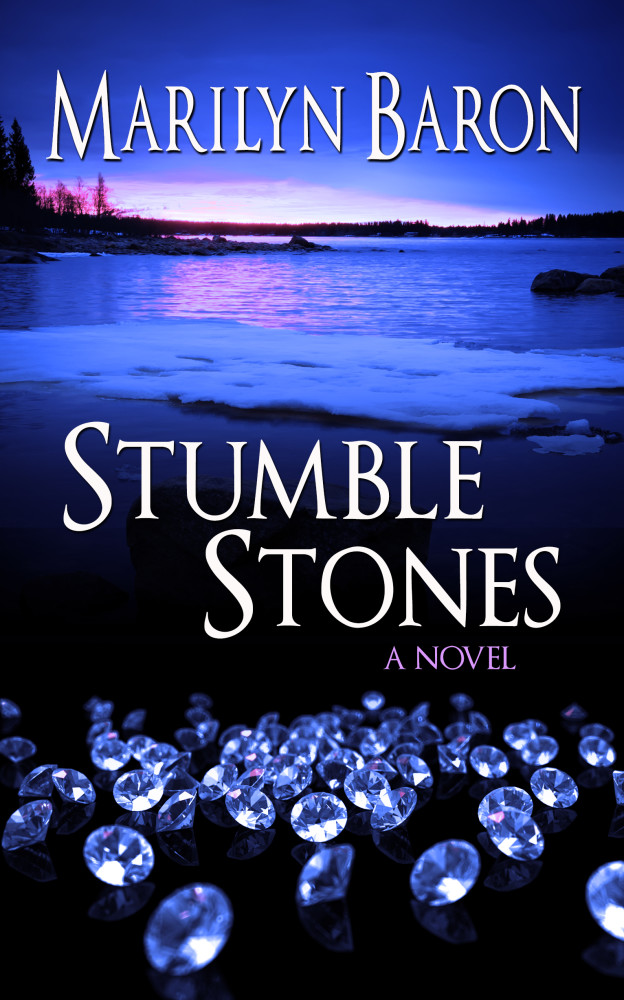 Website/Blog