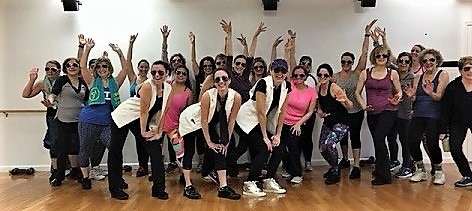 Zumba with Judy in Sudbury, meet the Owner and instructor Judy R. Quint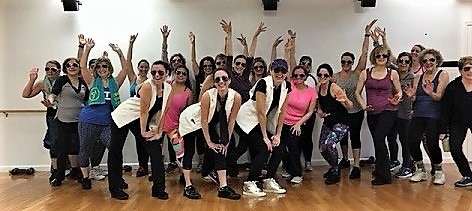 Interview with Judy R. Quint, conducted by local REALTOR® Donna Moy-Bruno
Summary
We offer Zumba Fitness, Zumba Toning and Yoga Classes to people of all fitness levels. Men and women of all ages are welcome to take classes and join our warm and welcoming community where we all care about each other. We invite new members to try their first class for FREE!
Describe your business.
Classes are small enough so that everyone has space and can see and hear the instructor. There are many classes offered each week meet the demands of individual busy schedules. As instructors, our aim to make everyone smile, move, and disconnect for a full hour and they can sweat, burn calories while doing exercise in disguise :) Classes are so much FUN you don't even realize you are working out! Our newest class added to the schedule is one that is more of a boot camp style class, a higher intensity class that tones your body and helps you to reach your fitness goals more quickly. It is called STRONG by Zumba
What made you decide to open this business?
I opened this business because I wanted to make sure others had access to the same dance fitness classes that changed my life. - ZUMBA! I have always enjoyed building relationships with people. I also have a passion for fitness. Opening ZUMBA with Judy allowed me to combine both of my interests into one,my dream job, a local boutique fitness business!
What was it like when you first started?
I had to persevere through classes with low attendance and the learning curve required to market my classes to the public. I experimented with many different ways of advertising to get the word out. I taught as many as 10 classes a week in many different locations, dance studios, corporations, health clubs, adult ed programs. I gained lots of experience and remained enthusiastic and passionate about my business. Eventually I was able to hire additional ZUMBA instructors and a yoga instructor to provide variety for my customers.
What has surprised you most when owning a business?
I had to learn about the costs and tasks involved in managing/owning a business, how to hire and manage employees, how to ensure the financial health of the business. I am continually surprised at how loyal customers are, how much they are willing to help support the business in so many ways. I had to learn a lot about marketing and social media , so important to owning a small business.
What would your customers say they love most about your business?
They love how good they feel after taking a class. They improve their physical and mental health while forgetting about real life for a while. some singing, dancing, smiling, and the moves that we do cause their hearts to pump and their muscles to engage. Students say that steps are easy to follow and they are able to get the most benefit out of classes. They see a difference in their bodies after a few weeks and are encouraged to come back for more!
What's the most memorable experience you've had working with a customer?
My most memorable experience involves a woman who had just retired from a full time job that required lots of travel. After being with us for a while she completely transformed her body, lost over 20 lbs, and several inches while learning how to move and exercise for the first time. She also developed a social group, made new friends and attends classes 3-4 times a week! I am so proud of her accomplishments!
Do you have any exciting plans for the future that you want customers to know about?
We are rolling out our newest fitness class for 2017 - STRONG by Zumba. This involves moves synched to music - exercises that tone and build muscle using one's own body weight. It includes some floor work for abs and has been getting such positive reviews! It is a one hour class that can help you to attain fitness goals more quickly.This class is being offered at our Sudbury location at House of Dance on Wednesday evenings at 7 p.m Remember you can try one class for FREE - it an be a STRONG by Zumba class!
What is something most people don't know about the business?
Many do not know that I was a real estate attorney for 25 years before changing careers to do something I really enjoy
Who are some of your business idols and role models? And why?
Oprah is one of my role models because she has such a strong connection to her fan base and worked so hard to get where she is today. Her honesty and sincerity is what has always attracted me to her brand. I am also in awe of Beto Perez, the founder of ZUMBA. His story is one of the American Dream. He came to this country with nothing other than his dancing talent and Latin music cassettes He was able to meet and surround himself with the right people who believed in him and the rest is history. He never gave up and always kept pushing himself, believing in his dream to work and support and support himself in America. I truly admire him.
What do you like most about being an entrepreneur?
I love being in control of my schedule and life. I like being responsible for my decisions. It is fun to watch your business grow and take different twists and turns. I am grateful for this opportunity. I did not enjoy working for others when I was the sole associate in a 5 person law firm.
Do you have any advice that you want to share with other entrepreneurs?
I have a strong work ethic. You must do all you can for your customers and build relationships. Treat others they way you would want to be treated. Always be honest and fair. Be generous to your staff and give back to the communities in which you work.. Always stay true to yourself!
What do you love about this neighborhood?
Love how the local businesses all support each other and recommend one another. Everyone is friendly and supportive.
What are your favorite things to do in the neighborhood?
Visit other local businesses : Franco's Trattoria, love their food and friendliness. Duck Soup - all so nice! Chiropractor - Laura Nathanson Chili Basil - good Thai food!
Why do you think it's important for people to shop local?
I have always supported local shopping! I appreciate the businesses that took a risk to come out to the burbs and do my best to shop them first. If we want good quality service then we need to support our local shops - It's the American Way!
Facebook: http://www.facebook.com/zumba.with.judy
Twitter: http://www.twitter.com/zumbajudy
LinkedIn: http://www.linkedin.com/in/judy-shriberg-quint-81067a6
Website/Blog: http://www.ZumbaWithJudy
Instagram: http://www.instagram.com/zumbawithjrofitness